<![if !vml]>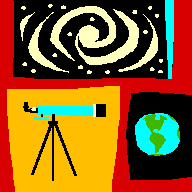 <![endif]>
Return to the essay table of contents
6. NUDJARIN WAS AS SMART AS PLATO - NEW APRIL 2008

You marry for happiness, and happiness takes many forms-- a warm companion and trusted support, self-esteem, material advantages, the immortality of children, prestige, ready sex and good ready sex, release at last from the eternal cycle of date-and-rejection/pursuit and loss...You don't marry for philosophy or theology. To nail down Truth. Except for a few overactive minds, who even the warm and tumultuous body beside them can't keep from thought....
As I wrote in an earlier Short Essay, DEATH'S TERRIFYING PORTAL (II), my ex-wife Nudjarin, from Thailand, was philosophically inconsistent, and theologically uncertain, though she came advertised (by herself) as a fervent Buddhist, even to the extent of sometimes talking about returning to Thailand one day and becoming a Buddhist nun, ending this sickeningly brief time on Earth as a mae chii, her head shaved (" I will to have skinhead."), in a white robe, in the hushing comfort of a monastery, the same sort of monastery she used to run away to as a little girl instead of going on to school. Now where did this leave her husband, I used to ask in my head, biting my tongue rather than flapping it into a confrontation. Back in Queens? With our children? (The now never-to-be-born children we agreed we would have.) I let her talk, pushing it all into some vague future that hopefully would never come.
Not that I objected to her faith. I loved it. I just wanted her to follow it here, in her new home. Shortly before leaving on my second trip to Thailand, to gather her up and bring her to the U.S., I scouted around Queens looking for a Buddhist temple for her, and found one in Elmhurst, a convenient half-dozen blocks from several Asian supermarkets we'd often be going to.
Yet she never visited it. Or any temple.
And I couldn't really get an explanation why, other than that she said she didn't particularly want to be around Thai people here.
Her family back in Thailand, especially her closest sister Onchaya, berated her for avoiding the temple.
She didn't want anything to do with Thai people? Her friends ended up an ethnically varied lot, surprisingly inclined to Latinas, but she made friends with a few Thai girls too.
So be it. (She agreed I gave her rein.) Perhaps she wished to worship privately, Truth being everywhere, and if you believe strongly enough your own apartment could be the highest church, the holiest temple.
But she didn't seem to be worshipping much there either. Her nightly prayer was brief, seemed perfunctory to me, a quick pressing of palms, and eyes closed, then something happening in her head I couldn't share, in Thai (or her tribal language Suay).
So came 9/11 with its death.
As I wrote in the Short Essay, one night in bed she started talking about the people in the plane over Pennsylvania, who fought and died, and it was as if faith peeled off-- "What did they feel when the plane was falling?"-- "Oh my god!"-- then wild waving of her arms as if she was falling too-- trying-- to fly?-- not fall-- down-- so dark-- so deep-- so endless and deep into the dark and rotting endlessness-- "What did they feel?!-- when they were falling?!-- They-- knew-- they were going to die!"
Excuse me, my former precious, but weren't they now to fall into reincarnation-- or, if deserved, into Nirvana-- or, as you also inconsistently believed-- into-- up into?-- down? around?-- to the Heaven held for the good? Why this fear and panic, as if Al Qaeda was taking you down all those thousands of feet too, with your belief?
"But I married a girl not a theologian, and anyway what does it matter now."
She left.
Since she left, I had more time for other things. More time for reading, for instance, with no emotionally needy someone interrupting.
That gave me a chance not only to explore many new works but to tread back into work I thought I didn't fully understand the first time around. Plato, take as an example.
A statue of my college days.
Adamant up there.
No more amateurs-- we who thrash through life, with thought to match-- but Masters.
Masters mastering.
I thought.
No more Nudjarin. Time for Plato.
My favorite works are the Socrates trilogy-- Apology-- Crito-- Phaedo-- trial-- strength-- and death. But I've read others too.
As Plato and Aristotle fade out as guides to life, we tend to look on them more now as great literature-- just great literature, what a come down-- for these two titans who once divided Western thought between them. Or we read them for historical interest, to see what the ancient Greeks were thinking about history, or politics, or the universe, or the possibilities for immortality. Some respect remains, a belief there's a residual power in them that can never die, and I was drawn for Plato's answers, even as he was telling the story of another thinker (Socrates). How refreshing I thought it would be to turn from the flighty, shifty girl to a tall monument of W Civilization.
Socrates was consistent in his devotion to philosophy, the examined life-- a thought-warrior. As he himself said, "now that this chance has befallen me, I cannot repudiate my own words....then death or any other calamity which may ensue on my remaining here must not be allowed to enter into the calculation."
And as the moment of his death by poison approached his strength didn't break.
And Plato writes that he, Plato, couldn't be there because of illness? (Phaedo narrates.) If I was Plato, and this was my Socrates, nothing short of lying unconscious on my deathbed could have kept me from that room-- let my friends wrap me up in blankets and physically carry me like a rug to the deathplace if necessary. To share in this final profound gathering.
Indeed, sometimes the most startlingly weak behavior appears from an unexpected quarter.
"And he said, I tell thee, Peter, the cock shall not crow this day,
before that thou shalt thrice deny that thou knowest me."
And later:
"Then took they him, and led him, and brought him into the
high priest's house. And Peter followed afar off.
"....And he denied him, saying...I know him not.
"....And the Lord turned, and looked upon Peter.
"....And Peter went out, and wept bitterly."
If someone who actually walked beside Jesus Christ....
The men in the room with Socrates seemed, by Plato's account, even more distraught than Christ's followers, but the great philosopher-- like so many of the great thinkers before recent times as much a religious prophet as a philosopher-- made attempt to rally them with some comfort of immortality, for "the soul is immortal and imperishable, and our souls will truly exist in another world!"
Yet even at this distance, you can feel the chill of doubt at those words in the room, though they loved, even in a sense worshipped, the man who spoke them.
For instance, Simmias the Theban:
"But I still feel and cannot help feeling uncertain in my own mind...."
And in truth, examining Socrates' proofs, it is possible to find them profoundly unconvincing, sometimes amounting to no more than gobbledygook:
"And if that which is cold were imperishable, when the warm principle came attacking the snow, must not the snow have retired whole and unmelted....Then when death attacks a man, the mortal portion of him may be supposed to die, but the immortal retires at the approach of death and is preserved safe and sound?"
His follower Cebes pipes up:
"True."
As if all was now explained away. That huge thing coming.
Others of us know, or fear, like some of the men in the room, that the great man in his last hour was just making wordplay:
"Or speaking more correctly, Simmias, the soul, if she is a harmony, will never have any vice; because a harmony, being absolutely a harmony, has no part in the inharmonical."
How convinced even is Socrates, despite his courage to the end? He speaks with conviction at a particular moment, but as Plato portrays him in several works it seems the truth of our final fate eludes him, and he's waving his arms trying to find something ultimate to hold on to.
In Apology, the account of his trial, he turns in the darkest direction and, yes, contemplates death as "a state of nothingness and utter unconsciousness...eternity is then only a single night."
But whatever is, or isn't, all still is for the best: "Now, if death be of such a nature, I say that to die is gain..." How, if the soul is annihilated? "For if a person were to select the night in which his sleep was undisturbed even by dreams...even the great king will not find many such days or nights, when compared with the others."
On the other hand, maybe there's "another place...What would not a man give if he might converse with Orpheus and Musaeus and Hesiod and Homer? Nay, if this be true, let me die again and again."
On the other hand-- and how many hands are we given?-- still in the same room-- and now very close to the arrival of the poison-- he riffs on reincarnation, and sounds Hindu/Buddhist. Did Nud teach him this: "this is the lake to the shores of which the souls of the many go when they are dead, and after waiting an appointed time, which is to some a longer and to some a shorter time, they are sent back to be born again as animals." Sent.
But in The Republic, and here Socrates seems more just a mouthpiece for Plato's own views, reincarnation is presented as a wonderful eternal smorgasbord of choice: " 'Mortal souls, behold a new cycle of life and mortality...the [reincarnated] life which he chooses shall be his destiny.' " Who is even in charge of this? The "Fates"-- Lachesis, Clotho, Atropos-- appear-- Er appears-- "the spirits arrived"-- yet Plato then immediately refers to "God". The Greeks never knew-- and never decided-- if there's one God-- many-- none-- forces like gods-- but perhaps disinterested forces-- or one Force, but still disinterested-- Plato sometimes calls him/it The Supreme Form-- or The Good-- or The Divine Craftsman-- or Soul-- "Soul itself is a Form, yet also something more than a Form, being the single transcendent reality of absolute perfection comprising the ultimate cause and explanation of the universe and synonymous with the God who is its director." (Greek And Latin Authors, Michael Grant)-- and Aristotle-- still thrashing around decades later-- comes up with The Unmoved Mover-- and speaks of the soul too-- but soul separates from body at death and leaves us flat unconscious forever-- or maybe not....
Socrates raises the cup to his mouth, and all this heartbreaking nonsense, all this profound and fiery desperation of too-quickly-ended, sweating human genius, explodes in the wailing sad truth of Socrates' followers:
"And hitherto most of us had been able to control our sorrow; but now when we saw him drinking...in spite of myself my own tears were flowing fast; so that I covered my face and wept...Apollodorus, who had been weeping all the time, broke out in a loud and passionate cry which made cowards of us all."
And I see Nudjarin in that room, confused little thing, crying with the rest, the way she wailed in my arms and yes I cried with her at the news her mother had just passed-- "She dies! She dies!"-- no, she was dead, not dying-- to Socrates' intense annoyance-- looking down at her as Plato reports at the end of Phaedo, saying "I sent away the women mainly in order that they might not misbehave in this way, for I have been told that a man should die in peace."
Imagine this behavior of those who actually heard Socrates' last sermon of immortality....
But why be surprised at their panic and grief when even the faith of Christ was flayed, slayed, flayed upon and open, torn to shreds in the cosmic cataclysm of his very last moment:
"And about the ninth hour Jesus cried with a loud voice, saying,
Eli, Eli, lama sabachthani? that is to say, My God, my God, why hast
thou forsaken me?" (St. Matthew)
"And at the ninth hour Jesus cried with a loud voice, saying,
Eloi, Eloi, lama sabachthani? which is, being interpreted, My God, my God,
why hast thou forsaken me?
"....And Jesus cried with a loud voice, and gave up the ghost." (St. Mark)
It reads even bleaker in the New International Version translation:
"With a loud cry, Jesus breathed his last."
However, the risen Jesus, later in St. Mark, reappears to his followers.
However, as the editors of the New International Version concede, in the "most reliable early manuscripts and other ancient witnesses" he does not.
Are you shaking? Are you chill? Before sure. You said. Here, let me hold you in my arms, you. Wailing you. Where did that floor go, that adamant floor you thought you felt below your fluttering toes? If even Jesus himself....
Behind the high thoughts is a struggle simply for the human mind to survive in the face of death.
Wherein does wisdom lie-- and-- falling down a whole flight of steps-- wonder if there's anything to wisdom at all. When it glues wings onto its own mortality. But take the wings off and what's left-- some doomed worm, frozen to its last spot?
This is a kind of atheism of respect on my part, where Plato is just another scared nonentity, fooling himself with fantasies, however well-expressed. Nudjarin was just as smart as Plato!
I don't say this with satisfaction. I say it with pity.
And Nudjarin wasn't sure of other things, which didn't keep her from talking big there either. In response to the first letter I sent her she replied on stationary showing a man lifting up a woman in a kiss, and above was printed: "NO MATTER WHAT...NO MATTER WHERE...YOU CAN BE SURE...I TRUELY [sic] CARE!" Atop a later letter ("I hear you thoughth all the time.") was printed: "Where love is concerned, too much is not enough." How it pains me to have to go to a manila envelope I haven't touched in some years and pull these letters out once again to check my memory. I lofted on her words, just as the music of her Buddhism lofted me, all this became faith and a promise of warmth in ice age reality, but just as death sticks out its lasting foot to trip up the most confident expectation and expressions of immortality, so she could switch and prove parsimonious with love, and, when necessary, a cold, tough and selfish little gutter fighter looking out for her own interests. And though Plato came touted with humanity's love, and this affair has lasted for over 2,300 years-- and I never said he wasn't smart-- he too makes me cringe with disappointment. Here comes the authoritarianism, a pro-slavery slant (his ideal Republic is based on slavery), his Taliban-like antipathy to art, even to the extent of wanting to ban Homer (one of the few Greeks who could outwrite him), his hunger for eugenics ("....the best of either sex should be united with the best as often, and the inferior with the inferior...."), his absurd communistic hopes for us (....live in common houses and meet at common meals. None of them will have anything specially his or her own....") and his impossible dream of rule by a wise yet disinterested (and propertyless) elite of "guardians"-- Philosopher-Kings-- a creature that doesn't exist.
Contemplating the two I better understand the nature of human smarts, or genius (swollen smarts)-- it lies in the most forceful expression, always the most pleasing and beautiful, of confidences-- with numbers, people, money, words, love, faith, music's notes-- an everythingness and complex structures of optimism, that allows humanity to shape-shift through history while always retaining hope and energy. (And he and she must think that I'm too stiff with consistency, stolid with sanity.) It's not about being true-- truth is just an accident-- but about convincing the moment. And truly convincing it.
Ah!
So I walk away.
And now, somewhat like a man to be pursued by Furies through eternity, I am followed by a nemesis, out for revenge at my insults.
A bearded man.
Broad-shouldered, broad of brow, and robed.
As I quicken my steps, he quickens his.
As I run, so doth he run.
How dare I compare him to...!
Don't I know who he...!
The first dart wounds my back, and I expect others to follow, and he is screaming, and now hurling dart after dart, truth after truth, some he has, and picking his best, and here is my fate to bear them all till-- what?-- he wrings some concession from my panic and then I'll be hurled into my next incarnation?
"ungrace and love are always at war with one another"
and
"everything that deceives may be said to enchant"
and
"he whom Love touches not walks in darkness"
AND
"Everything that deceives may be said to enchant."




Return to the essay table of contents