<![if !vml]>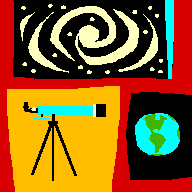 <![endif]>
Return to the essay table of contents
10. ISLAM'S INEVITABLE VICTORY. BUT WHAT IT MEANS. - NEW APRIL 2015
1. THE BIRTH OF A FAITH
2. A TRIUMPHANT EMPIRE...
3. ...BUT ALL TOO HUMAN
4. YET ALSO A GOLDEN AGE
5. AND ISLAM AGAINST ISLAM
6. THE FIRST GREAT TEST: THE CRUSADES
7. A SECOND GREAT TEST: THE MONGOLS
8. THIRD GREAT TEST: THE BLACK DEATH
9. FOURTH TEST: THE LITTLE ICE AGE
10. FIFTH TEST: THE RISING WEST
11. SIXTH TEST: THE SECOND AND GREATER CRUSADES
12. THE SEVENTH TEST: FORCE BY A NEW KIND OF WORLD (THE THIRD CRUSADES)
13. YOU'VE KEPT YOUR VEHICLE, BUT WHICH ROAD TO TAKE?
14. THE TITLE IS: ISLAM'S INEVITABLE VICTORY
15. BUT WHAT DOES THAT MEAN?
1. THE BIRTH OF A FAITH
One book, which has had such a great effect on later human life, starts:
"In the beginning God created the heaven and the earth."
And yet a second faith with its own book, fated to play an even more powerful role, appears some centuries later, and it begins:
"The book of the generation of Jesus Christ, the son of David,
the son of Abraham."
One would think that Middle Eastern Monotheism had now produced enough by way of books and gods, but not so. Some six centuries pass after the beginning of Christianity, and a third book opens:
"In the name of God, the Lord of Mercy, the Giver of Mercy!"
Muhammad (c. 570-632 AD) claimed to have had the book, this revelation, revealed to him by the angel Gabriel. And that it would be the final revelation, a completion of prophecy begun by Abraham, Moses and Jesus, all honored figures in Islam.
It was around 610, right towards the end of the ancient world.
There's no reason to doubt Muhammad's integrity, whatever your belief or lack of belief might be.
People see things.
People hear things.
He had some doubts himself, or at least some fears about the experience:
"He developed a habit of retreating periodically to a cave in the
mountains [I.R.: outside of Mecca] to meditate. There, one day, he had
a momentous experience, the exact nature of which remains mysterious,
since various accounts survive, possibly reflecting various descriptions
by Mohammed himself....Mohammed came down from the mountain
sick with fear, thinking he might have been possessed by a jinn, an evil
spirit." (Destiny Disrupted, Tamim Ansary, 19)
Here Islam might have ended before it properly began, had not his wife Khadija, an extremely wealthy and influential widow Muhammad had been fortunate enough to marry in 595-- and she had proposed to him-- given him the reassurance needed to, if the experience recurred, accept its reality and challenge.
As Ibn Ishaq (c. 704 - c. 761-7) tells it, in the earliest surviving biography of Muhammad, written in the mid-700's and based on earlier writings, traditions and memories (but not surviving in its original, only in Al-Bakka'i's edited version dating from later in the 700's which itself does not survive except in Ibn Hisham's further and somewhat altered edition likely dating from the 820's or early 830's [Some other fragments and excerpts of the original are found in some later writers.]):
"Khadija believed in him and accepted as true what he
brought from God, and helped him in his work. She was the first
to believe in God and His apostle, and in the truth of his message. By
her God lightened the burden of His prophet. He never met with
contradiction and charges of falsehood, which saddened him, but God
comforted him by her when he went home. She strengthened him,
lightened his burden, proclaimed his truth, and belittled men's
opposition. May God Almighty have mercy upon her!" (The Life Of
Muhammad, Ibn Ishaq, 111)
And so the first Muslim, after Muhammad himself, was a woman. It is reminiscent of the way many women rallied around and supported Christ and then the young Christianity. And, as in Christianity, fervent female supporters would later be shunted to the margins, even suppressed, by the religion they helped bring into being.
It might be useful and enriching, at this point, to give a little physical concreteness to the Prophet, since Ibn Ishaq's Life provides a few descriptions of how he appeared, unlike The New Testament, which offers not a single physical description of Christ. (The stereotypical portrayals of Jesus, still so popular and all-pervasive-- tall, lean, long-haired, light-haired, light-eyed, thin-lipped, soulful-looking-- are all nonsense. The earliest surviving portraits of Christ date from centuries after his death, and don't portray anything like that.) (Nor were there a host of light-haired, light-eyed, thin-lipped Jews in the Israel of 30 AD.)
Muhammad.
" '...you saw grey hairs on his temple....'[Ibn Ishaq, 135] 'I saw
the apostle run his hand through his hair--for he was a curly-haired
man....' [Ibid., 229]The apostle made for a rock on the mountain to
climb it. He had become heavy by reason of his age, and moreover
he had put on two coats of mail [for battle], so when he tried to
get up he could not do so. Talha b. 'Ubaydullah squatted beneath him
and lifted him up until he settled comfortably upon it [383]....When
the peace was concluded he slaughtered his victims [animals sacrificed
in thanks] and sat down and shaved his head...When the men saw
what the apostle had done they leapt up and did the same [505]....
When he told good news his face used to be like the moon [613]....'I
have...matted my hair' [the modern editor's footnote explaining this
' as a sort of gum that is put on the hair to prevent it becoming
dishevelled and lousy.'] [650]....The apostle answered, 'But my Lord
has ordered me to let my beard grow long and to cut my moustache'
[658]...."
And, in a note added by Ibn Hisham, the only full physical description:
"The following description of the apostle comes from 'Umar,
freedman of Ghufra from Ibrahim b. Muhammad b. 'Ali b. Abu
Talib. 'Ali [Muhammad's son-in-law and the fourth Caliph] used
to say when he described the apostle: 'He was neither too tall nor
unduly short but of normal height; his hair was not too curly nor
lank, but definitely curly; his face was not fat nor rounded; it was
white tinged with red; his eyes were black, fringed with long
lashes; he was firmly knit and broad shouldered; the hair on his
body was fine, thick on hands and feet. When he walked he picked
his feet up smartly as though he were going down hill, when he
turned he turned his whole body' [725-726]...."
And so there he was in 610, sitting in his house, average height, a little overweight, running his hand through his curly hair, feeling awe and fear and exaltation and doubt, listening to his wife assure him he wasn't a nut, going crazy, or possessed....
And even three years later he still hadn't preached in public, and the number of Muslims on the planet numbered just some dozens. (Today it's about 1.6 billion.) And Ibn Ishaq reports that Muhammad was still reluctant:
" 'God has ordered me to warn my family, my nearest
relations and the task is beyond my strength. I know that when
I made this message known to them I should meet with great
unpleasantness so I kept silence until Gabriel came to me and
told me that if I did not do as I was ordered my Lord would
punish me.' [117]"
Some four decades later Islam ruled from the border of Tunisia in the west to parts of Afghanistan and Pakistan in the east, from Yemen in the south north into Central Asia, an empire comparable to Rome's (which took centuries to build).
How?

2. A TRIUMPHANT EMPIRE...
Even before gaining control of Mecca, this desert nobody sent letters to the Emperors of two great empires, Heraclius of Byzantium and Chosroes II of Persia, demanding obeisance. "Now then, I call you with the call to submission to God. Surrender to God, and you will be safe." This is the equivalent of you sending e-mails to the leaders of the U.S. and China, demanding their obeisance. "Chosroes, in a rage, tore up Mohammed's letter and sent the pieces back by a messenger, to whom the Prophet retorted that Persia herself would one day be torn up likewise." (The Arabs, Anthony Nutting, 34)
Yet within five years of Muhammad's death in 632, the Arabs, who had never been a major military power, never more than an occasional raiding nuisance on the margins of great empires, whose men under arms in all places didn't number more than about 50-55,000, met the vast armies of both Byzantium and Persia in battle-- and crushed them, smashed them, utterly.
Throughout his years of prophecy, Muhammad was asked by Arab doubters to perform miracles, and he didn't. And there were many doubters in the beginning. Even Muhammad's uncle Abu Talib, who was as a father and protector to Muhammad (whose own father died before Muhammad's birth, or shortly thereafter) never converted to Islam. Even on his deathbed Abu Talib refused to convert, with Muhammad before him.
Ibn Ishaq (192) has this final conversation between them:
Muhammad: "You say it, uncle, and then I shall be able to intercede for you on Resurrection Day."
Abu Talib: "I should only say it to give you pleasure."
But now the victories the Muslims won served as those miracles.
At Yarmuk, in Syria in 636, a Muslim army of between 20,000 and 40,000, led by the great Arab commander Khalid ibn al-Walid-- "the Sword of Islam", a title bestowed on Khalid by Muhammad himself-- recognized as Islam's greatest warrior, a sort of Islamic Achilles-- met a Byzantine army of 50-80,000, maybe more, commanded by Heraclius' brother, Theodore:
"This was the best of the best, the pick of the Byzantine
Empire....Khalid knew that the very last Muslim fighter had
been called up for this battle...." (The Heirs Of Muhammad,
Barnaby Rogerson, 174, 178)
The battle was an "appalling two-day massacre" (Ibid., 178) on both sides, but in the end "Heraclius knew...that the Near East had been lost...He had put everything into this army and now it had been totally destroyed." (179)
And the next year, about 30,000 Muslims (including some transferred over from Syria and Palestine) met the Persians (maybe 40,000, maybe considerably more) in the four-day Battle of al-Qadisiya in Iraq. The Persians were finally broken by an Arab charge at night. "In wave after murderous wave, they attacked the Persian camp throughout the hours of moonlight. They were inspired enough to repeat these attacks through the gathering light of dawn, even though it is thought that as many as 5000 Arabs had already perished." (202)
Persian power was destroyed, and the newest Emperor, Yazdegird III, a Chosroes grandson, fled to the east, into Iran, but the Muslims would follow and eventually conquer, indeed, continue beyond Iran.
Scholars and historians can provide the "sensible" explanations for all this, the how's and why's all these amazements were accomplished, indeed, how Islam, now in the form of the Umayyad Caliphate, by the early 700's ruled from Spain and Morocco in the west into India and to the borders of the Chinese Empire in the east, an empire that dwarfed what had been Rome's.
Such as:
Before the Muslim invasions Byzantium and Persia fought each other in bloody wars and exhausted each other. The Byzantines also exhausted themselves fighting off assorted Northern barbarians.
The various Eastern Christians, chafing under Byzantine rule (official Byzantine Christianity was still Catholic), welcomed the Arabs in, as did the Jews.
Similarly, the Christians and Semitic peoples of the Persian Empire felt little allegiance to their overlords. These groups "looked upon the Iranian masters as aliens and felt closer kinship with the newcomers." (History Of The Arabs, 10th Edition, Philip K. Hitti, 156)
Bubonic plague had torn through and weakened the two Empires, but the Arabians had suffered much less from plague, because the hot, dry desert was an environment much less conducive to the flea-carrying black rats.
The man Byzantium put in charge of Egypt, Cyrus-- who was both Patriarch and Imperial Viceroy-- was a brutal, incompetent defeatist, who apparently saw the Muslim invasion of Egypt (several years after Yarmuk) as somehow divinely guided. (Where was his Christian faith-- or was he just a "political" Christian?) "The Arabs are irresistible and God has willed to give the land of Egypt to them."
Persia was in political chaos, since Chosroes II had been assassinated by one of his sons, which was followed by the killing of eighteen royal princes, followed by several years of internecine warfare as various throne-hungry claimants fought for power.
The Egyptians had never liked being ruled by those foreign Greeks, anyway. They were open to someone new.
And so sensibly on.
One of the hardest things for any historian to do-- not that many try, for most are narrow academics, just researchers actually and then reporters on their research, and not real writers or thinkers-- is to explain the historical "Big Bangs", when any people suddenly vault far, far beyond their former seeming possibilities, or even beyond seeming human possibility, take on genius, and heroism, that leads them to heretofore undreamt-of accomplishment and power (including intellectual and artistic power). They burn like human supernovas for a time, even for centuries, and then the fires fade and go out, and they rejoin the clumped and undistinguished mass of humanity once more, as happened to the ancient Greeks and Romans, to the British after World War II, and is happening to the Americans now.
In fact, the power of history's "star" peoples-- and the Arabs and other Muslims were indeed that, in terms of power from the 600's to the 1600's, and in intellectual and artistic terms from the 800's to the 1200's-- is not a power reserved for any particular group of people. It is a power inherent in human beings, but which only emerges when a particular people feel driven by destiny, generally a divine or quasi-divine destiny, which overrides the fear of death, and drives a people far beyond their mortal limitations, which now prove illusory. The source of this feeling of destiny can be the religious revelations of convincing prophets or seeming messiahs, or victories in wars where victory had realistically seemed impossible or nearly so, or just passing some other great historical test. We see this over and over in history. In addition to the arising of Judaism, Christianity and Islam following the appearance of great religious figures, we see it over and over post-wars: the Greeks after Marathon, Thermopylae and Salamis, the Romans after Hannibal, the Spaniards in the New World, the British after the Spanish Armada, the Americans after the Civil War, and then again-- a double boost-- after World War II. (Before World War II most Americans probably expected the economy never to recover, and therefore our democracy to be overturned at some point.)
And make no mistake, Islam may have been born in a vision but it still needed wars' victorious confirmation to make it seem more than just a thing of men-- first the successful local skirmishes Muhammad led his people in, then the Ridda Wars directed by Muhammad's brilliant Caliphal successor Abu Bakr, which stamped Islam forever on the Arabian Peninsula, then on to the greater conquests.
And for a millennium Islam would be victorious enough in war to retain the confidence of irresistible destiny, until the tide was driven back by the West at Vienna in 1683, a defeat Islam has never fully recovered from, though an increasingly frustrated Islam has tried and tried, still wanting that confirmation.
(There are battles and wars which truly mark the final tidal reach of a civilization, beginning their unending decline-- the Persians at Salamis, the Romans at Adrianople, the Mongols at Ain Jalut [at the hands of the Mameluke chief Baybars], the Ottomans at Vienna, the Confederacy at Gettysburg, Nazi Germany at the Battle of Britain, Imperial Japan at Midway, the Americans in Vietnam and the Soviets in Afghanistan.)
And so the Muslims gained their Empire, for better or worse.

3. ...BUT ALL TOO HUMAN

The first four Caliphs (Caliph means "Successor") after Muhammad, despite some differences of opinion on them according to whether you're Sunni or Shia, are called "The Rightly Guided Caliphs", four extraordinary men-- albeit with some failings, as all men have-- Abu Bakr, Omar, Uthman and Ali-- all based in Arabia, all guided by a religious vision, all relatively immune, as world leaders go, to the grosser seductions of power, wealth and the senses.
But the sixth Caliph (we will describe the brief fifth shortly), Mu'awiyah, was different. With Mu'awiyah we are back in the world, the world of cunning men whose lives are about power, wealth and satisfaction, though they can make use of the deeper religious feelings of others as a tool. They drain vision, idealism, originality and energy from the world, and are everywhere, and successful, especially in politics and business: "...tall, tanned and handsome. He also had the common touch [the "common touch"!-- that phony "gift" bestowed on so many of the elite]...the ability to charm, persuade and delegate...with an instinctive grasp of Arabic political culture: when it was expedient to listen, when it was time to consult and when to be patient." (The Heirs Of Muhammad, Rogerson, 331)
Through a combination of warfare, diplomacy, the cultivation of useful personal relationships and luck Mu'awiyah-- Governor-General of Syria--succeeded in neutralizing Ali, and then watched in satisfaction as Ali died at the hands of a fanatic Khajarite assassin. (The Khajarites were the first of what would be an endless series of extremist movements in Muslim history.) Though Mu'awiyah had not sent the assassin, he certainly took advantage of the act. Ali's son Hasan, briefly the fifth Caliph, a good and pious man with no stomach for power, and who enjoyed the pleasures of the harem, was soon bought out and sent into retirement for a salary of 1,000,000 dirhams (silver pieces) a year, ceding the Caliphate to Mu'awiyah.
After Mu'awiyah's death, Husayn, another of Ali's sons, attempted to gain the Caliphate, against Mu'awiyah's son Yazid. Husayn died in the horribly one-sided Battle of Kerbala (680) at the hands of Amr, a commander serving Ubaydallah, Governor of Iraq. Yazid's reign was assured, as was the Sunni-Shia ("Party of Ali") split, which exists to this day.
Mu'awiyah moved the Caliphate-- it would be called the Ummayad Caliphate-- to Damascus. The hard desert days for Islam's rulers were over. "A hundred thousand Arab warriors now dwelt in half a dozen garrison cities, housed in comfort...cared for by the labour of slaves in a manner beyond the wildest dreams of their grandfathers." (Ibid., 343)
If this was a book, or if it ever becomes one, I could wade into the details of the multitude of kings and quasi-kings and semi-kings and tyrants who have ruled throughout historical Islam-- but really, that Islamic story is ordinary, nearly a millennium-and-a-half's worth of power grabs and power losses as leader jostles would-be leader for the thrones of mortal time and place, often wallowing in luxury and even decadence while/before/after doing so-- though the gloss and the gilding is just as often lost after a time, the once mighty overlord ending with a blade in his gut or a bullet in his brain.
Why even care about earthly power? If their religion is true. Doesn't the Qur'an say:
"Bear in mind that the present life is just a game, a diversion,
an attraction, a cause of boasting among you, of rivalry in wealth
and children...the life of this world is only an illusory pleasure."
(Sura 57:20)
Could it be that out of a millennium-and-a-half's worth of Islamic leaders many half-believed or didn't believe in the religion, but just used it to get? How...human.
And, re being human:
"You who believe, intoxicants and gambling...are
repugnant acts-- Satan's doing...Will you not give them up?"
(Sura 5:90-91)
What about that is unclear?
"The Prophet said, '...a drinker is not a believer when he is drinking wine...." (The Wisdom Of The Prophet: Sayings Of Muhammad, Thomas Cleary, ed./trans.,81)
"Mu'awiyah's son Yazid was the first confirmed drunkard
among the caliphs and won the title Yazid al-khumur, the Yazid
of wines. One of his pranks was the training of a pet monkey,
abu-Qays, to participate in his drinking bouts." (History Of The
Arabs, 10th Edition, Philip K. Hitti, 227)
Rogerson quotes a saying of Muhammad, from one of the Hadiths (collections of sayings of, and traditions about, Muhammad assembled in the centuries after his death, most notably in the 9th Century):
"The best of my people are my generation; then they
that come after them; then they that come after them."
Frankly, many of the powerful men of Islam have indeed lived as if Islam was false, even a kind of joke, albeit a convenient joke to control men, dictates to be personally ignored while used:
Caliph Mutawakil (reigned 847-861) had a "well-established reputation as a heavy drinker..." (When Baghdad Ruled The Muslim World, Hugh Kennedy, 165) He was eventually assassinated by members of his Turkish bodyguard engaged in a pure play for power, on a night when he had been drinking heavily and, as his son said, was so drunk he wasn't even aware of what was going on around him.
Mutawakil was part of the Abassid Dynasty. Here is a description of the earlier Ummayad Dynasty, the one established by Mu'awiyah:
"The rot had set in when Suleiman [reigned 715-717],
the fat voluptuary, succeeded the great Walid [I]. From then
on, with the exception of the pious Omar's interlude,
materialism and greed eroded the spirit of the caliphate,
and drained away its strength. As treasure and booty poured
in from every quarter, the Omayyads [alternate spelling of
Ummayads] abandoned the hardy desert ways of their
fathers, forgot the spiritual disciplines laid down by
Mohammad and indulged themselves to the full. Wine-
drinking and gambling ["are repugnant acts-- Satan's
doing"!]...horse-racing and hunting...and adultery...were
all common practice in Syria and in Hejaz [western Arabia].
Mecca and Medina became a kind of medieval Las Vegas
and Monte Carlo...dice games, backgammon...Brothels did
a roaring trade...erotic poetry...Greek songstresses....Wine-
drinking...most of his [Walid I's] successors drank to
excess...Walid II is said to have bathed regularly in a pool
of wine...Sayyida Sukayna, a daughter of the martyred
Hussein [Husayn]...married eight times and with more
than one husband made it a condition of the [marriage] contract
that she should be free to live as she pleased...Ayesha...
niece of Mohammed's favorite wife [of the same name]...When
her husband asked her to veil herself, she retorted, 'Under
no conditions will I veil myself. God hath put upon me
the stamp of beauty, and it is my wish that the public
should view that beauty....'sumptuous dress....luxurious
and licentious living...." (The Arabs, Anthony Nutting, 98-9)
In reference to those "songstresses"-- Greek or otherwise-- "A good singing girl could have a repertoire of ten thousand lines 'in which there is not one mention of God....' " (When Baghdad Ruled The World, Hugh Kennedy, 174)
"In fact the Umayyads were personally crypto-pagans
who were indifferent, or even positively hostile, to the
propagation of the Islamic faith of which they enjoyed the
titular leadership." (A Study Of History, Volume 1, 2-volume
abridgement, Arnold Toynbee, 489)
And almost a thousand years later, Jean Chardin (1643-1713), a French jeweler who traveled to Persia in the 1660's and 1670's, and ended up doing successful business there, found that nothing had changed in another court and country, as reported in his Travels In Persia 1673-1677:
"...the King getting Drunk, as it had been his daily
Custom for almost some Years [7]....young Noblemen,
being drunk [53]....the King being in a Debauch, and as
drunk as it was possible to be [56]...."
Nor, according to Chardin, was alcohol the only intoxicant:
"Persia is a perfect Country for Physical Druggs
[We are quoting from a some three-centuries-old
translation.][142]"....including "the Juice Afioun, from
whence our Word Opium is deriv'd." [143] Also, "Some
people who love to make themselves Drunk with
Tobacco, mingle Hemp-Seed with it...." [143]
Sexual pleasure was sought as well:
"...the Beaux and Gentlemen of the Sword, have
Companies of Dancers, who Dance and Sing...where
every thing tends to stir up Love; and where, towards
the Conclusion, they act the Delights of Love with too
great a Freedom. These Dancers are Harlots, who will
do any thing for Money...." [238]
To the east the (Muslim) Mughal court was just as drunk. "Alcohol abuse claimed one of Emperor Jahangir's uncles, both of his brothers and a nephew; and the future emperor was himself imprisoned at one point by his father in an effort to dry him out." (Global Crisis, Geoffrey Parker, 600) Nor did Jahangir deny his lifelong love affair with opium.
And to the west, in the Ottoman Empire, European resident Paul Rycaut (17th Century) "reported that it was normal for the sultan's subjects 'to be drunk, or intoxicate themselves with...stupefying drugs....' " (Ibid.) Indeed, in the Empire there were coffee houses where you could enjoy barsh, a tobacco/opium mixture. This despite occasional tobacco bans, even executions of users.
We have surely come a long way from the time when the second Caliph, Omar, had his son Abu Shahmah whipped to death for public drunkenness.
And of course we could travel further on through the centuries, to the last King of Egypt, Farouk I (1920-1965), "...racketeer, glutton, pickpocket, womaniser...If he wanted something he would take it...a beautiful woman married to someone else...30 bottles of orange pop a day...pornography and so had rooms full of it....once lost...25,000 [pounds] in one night at Deauville Casino....stuffing himself with chocolates...a dozen oysters...." (Royal Follies, David Randall, 81 & 84), or-- the decadent and murderous Saddam Hussein and sons, Arabian sheiks on the spree in Mumbai or London, the Taliban's deep involvement in the heroin trade....
And children of this civilization are headed toward-- what did one say?-- "inevitable victory"?
And by "this civilization" I don't mean to isolate it. It is fixed not only in its own history but in universal human history-- and psychology-- though in fact Westerners have always tried to isolate it, singularize it.
But civilizations come in pulses of rise and fall, and given enough time will participate in every pattern of human existence.

4.YET ALSO A GOLDEN AGE

Islam came at the end of the ancient world, and in some ways it was the climax of the ancient world. Certainly Muhammad thought so, in the sense that he very specifically felt he had been gifted with the final and defining revelation, superseding the admirable but flawed and only partial revelations of the Jews and Christians.
But when they entered the larger world the Muslims discovered-- not just the luxury and luxuriance there-- but that there had been another kind of revelation, or set of revelations, the scientific, medical and philosophical work of the ancient Greeks, whose gift and honor it was to bring forth the Big Bang of the human intellect.
Though they'd touched at these intellectual riches earlier, it was only in the 800's that the ancient Greek mind exploded into the elite Islamic mind, or at least some of those elite minds, and disrupted certainties, certainly, and created a revolution in consciousness and intellect. But Islamic civilization wouldn't just be copyist or custodian. It would take inspiration to go beyond even the Greek.
This was its start:
An extraordinary amount of ancient Greek literature, most of it now lost, was still in existence in the 800's, and there are classical scholars would give their lives, or kill, to hold those lost volumes of Sappho or Euripides in their hands. But the Muslim mind had no interest in such literature, none, zero. It was never translated. Not even Homer, who you think would have interested somebody. Especially The Iliad, whose world bears some resemblance to the young warrior-world of Islam. Some Muslim intellects had heard of Homer, since he's cited by various Greek authors who were translated. And Hunayn Ibn Ishaq (809-873), the Islamic world's greatest translator (then or now), was said to know his Homer cold. But nobody commissioned a Homer translation from him, and the translations he did he did for money. (And in Baghdad's elite circles the top translators were superstars, paid by their wealthy patrons the equivalent [in gold] of as much as $24,000 [in late-1990's dollars] a month. (Greek Thought, Arabic Culture, Dimitri Gutas, 138) (Homer's two great poems were not translated into Arabic until the early 20th Century.)
No, it wasn't Homer and the like who stirred so many elite Muslim minds. It was the ancient Greek scientific, medical, mathematical and philosophical writers. And that meant, above all, Aristotle, and his vast array of writings which proposed to examine every aspect of reality.
Today Aristotle's time has passed. His sun has set. Forever. Human learning has moved on, and left him in the dust. He was simply wrong about too much. For instance, the Sun, the Moon, the stars-- he thought they were attached to crystalline spheres that revolved around the Earth. And that each was a kind of deity. One example. And then there is his writing style-- if something so crabbed, cramped, repetitive, obscure, hauntingly boring, sometimes incoherent, or nearly so-- can be called a style. He cannot, therefore, be read in any way today just as literature either, unlike the brilliant Plato.
Nor is this just a modern judgment on his style. The same judgment was passed by many major ancient and medieval writers or scholars who grappled with him, even if they were fluent in Ancient Greek. Galen, Avicenna, Michael Psellos, Theodorus Metochites, others.
Yet. Aristotle exalted reason, not revelation. The flag he raised to the sky was that of the human mind in all its powerful glory, and to the reason-starved best minds of the Islamic world (and in a few centuries the same of Europe) he was a rallying point. As were so many other Greek thinkers, from greats like Archimedes down to lesser lights.
Some Muslim writers and thinkers didn't partake of this kind of inquiry, and many of these thought themselves the more truly pious and Muslim for it. But others were inspired to extraordinary new flights of the mind, which took them far beyond anything taught or known or suspected in that dark cold primitive northern place called Europe. Sometimes going far beyond the ancient Greeks themselves.
The Islamic Golden Age from the 800's to the 1200's-- although perhaps it's better divided into a Golden Age and then, from the early-mid 1100's, a Silver Age-- was real. We are not dealing here with any kind of ethnic cheerleading. The greatest minds of Christendom, starved for nourishment by Christian orthodoxy, would be drawn to it, happy moths to shining intellectual flame. Europe's translation movement of Arabic works and, often through the Arabic translations, ancient Greek works, became a torrent by the 1100's, and in fact played a considerable though not the sole role in eventually breaking European medieval mental orthodoxy. Some of those fine European minds made the difficult trip to Islamic lands, to learn there, and find books to bring back.
Nobody was going to the Moon in the Middle Ages. That's not what we're looking for. We're looking to see who was bold, who was original, who broke through with new insights, who was courageously, improbably right in a new way, who had a sense of science akin to our own. And here the best in Islam shone, and far more brightly than the best in Christendom. One major medieval mind, Roger Bacon (c. 1210/20- c. 1292/4), conceded: "Philosophy is drawn from the Muslims."
We can only give a quick bounce through this extraordinary period, but it must be examined to flesh out Islam's portrait, and potential, and show that intellect and faith could marry in one people (and could again), even a faith many Westerners consider stupid and anti-mind. (Adding the proviso: Some of the following great minds were freethinkers, and included a likely agnostic or atheist or two.)
AL- KHWARIZMI (c. 780- c. 850) - One of the Middle Age's greatest mathematicians, considered by many the true father of algebra. ("Algebra" comes from his words, "al-jebr".) His major works were translated into Latin in the Middle Ages.
AL-JAHIZ (c. 781- 868/9) - Bold essayist on many subjects, including the sexual. One of a number of Muslim thinkers who discerned what the West would one day call the theory of evolution. "Animals engage in a struggle for existence...Animals that survive to breed can pass on their successful characteristics to offspring."
AL-KINDI (c. 801- c. 873) - Noted for his philosophy above all. But in addition had an early inkling of relativity (even using the Arabic word for relativity), debunked alchemy, pioneered cryptography, wrote on sanitation and environmental health, was a major music theorist (and gave us the word "musiqia"), and above all had a modern scientific attitude. ("We must not hesitate to recognize the truth and accept it no matter what its origin....")
RHAZES (AL-RAZI) (865-925) - Physician and a lot more. The first to reliably describe smallpox and measles (that book translated numerous times into Latin and other European languages), head of some of Islam's greatest hospitals (and the world's first true hospitals were in Muslim lands), developed some of our common chemical and pharmacological instruments, challenged prevailing medical orthodoxies brought down from ancient Greece and almost universally accepted by Muslims, Christians and Jews, including the nonsensical Four Humors theory of disease or the practice of bleeding patients, had a posthumous 23-volume medical text assembled from his notes which was used in Europe for centuries, believed in atoms and a kind of early quantum theory, and was a deep believer in the potential of human inquiry to reach knowledge beyond that of the ancients.
AL-BATTANI (c. 853 - 929) - Determined the inclination of Earth's axis (23o-35' at the time), discovered the Earth's orbit is elliptical not circular, and determined just minutes off that of our atomic clocks the length of the solar year. Contributed greatly in other areas of astronomy and mathematics. His work was eagerly received in Europe, translated into Latin, and quoted numerous times by Copernicus.
AL-KHUJANDI (c. 940 - 1000) - Discovered that the Earth's axis varies over time.
AL-ZAHRAWI (936-1013) - Widely considered the father of modern surgery. To give just two examples, he performed breast reduction plastic surgery almost 1,000 years before the West (Lost History, Michael Hamilton Morgan, 200) and created the first sutures. He developed many of our modern surgical instruments-- the surgical needle, syringe, forceps, etc. His 30-volume medical encyclopedia was translated into Latin and other languages in the Middle Ages and was used in Europe for half a millennium. (And it was not easy translating such length, or even just physically inscribing 30 volumes on parchment. But some of the smartest Europeans felt they had to have this work. [You could only produce about 32 parchment pages for each sheep killed-- but that was just another obstacle the great hunger for Muslim learning overcame.])
SIJZI (c. 945 - c. 1020) Broke with ancient and medieval orthodoxy to assert that the Earth revolves around the Sun. (A recent National Science Foundation poll shows 25% of Americans believe the Sun revolves around the Earth. And Muslims are supposed to be the primitive ones!)
IBN MISKAWAYAH (932-1030) - Another who discerned evolution, believing in an ape-primitive man-higher man progression.
IBN AL-HAYTHAM (965-1039) - A universal genius, considered by many the greatest scientist of the Middle Ages. The first to understand stars are not solid bodies. The first to understand the true nature of sight and how light travels from objects to our eyes. The first to say that vision takes place in the brain. He understood that atmospheric density varies with altitude. Touched on what would later be developed into Newton's First Law of Motion (a body in motion will stay in motion unless externally stopped). Dared to criticize Ptolemy (the be-all and end-all of wrong-headed ancient and medieval astronomy), rejected astrology, discovered the spectrum, seemed to perceive gravity, did advanced work in algebra, geometry, number theory and early calculus, and much more. A scientifically modern mind, free of medieval intellectual constraint to the extent a mind could be in the Middle Ages, light years beyond the intellectual primitives of Europe (and they knew it). He believed in being one who "questions what he gathers...submits to argument and demonstration...to make himself an enemy of all that he reads...suspect himself as he performs his critical examination...." Historian Niall Ferguson, not a great admirer of Islamic civilization, nonetheless acknowledges him as the "first truly experimental scientist". (Civilization: The West And The Rest, 51) And it's likely not 1 in 10,000 Westerners has ever heard of him.
AL-BIRUNI (973 - c. 1050) - Also accepted that the Earth could orbit the Sun. Postulated that the Milky Way was a collection of stars. Rejected alchemy and astrology (though he still had to perform astrological calculations at times for assorted patrons and masters). Was a major mathematician, including developing a sort of early calculus. Came within 16.8 km of exactly computing the Earth's radius, and was 500 years ahead of the Europeans in that. Understood that some of what is now land on Earth was once covered by sea, and the role erosion plays in shaping the land. Noticed fossils, "stones...in which are embedded shells, cowries...." Correctly determined the density of minerals to near-modern accuracy. Emphasized the need for repeat experimentation. Understood, contrary to Aristotle, that other planets also have gravity. Touched on what would develop into Newton's Second Law of Motion (the force required to accelerate an object is proportional to its mass). Knew that the speed of light is finite, and faster than the speed of sound. Theorized the Earth spins on its axis. Wrote intelligently, and tolerantly, on India and comparative religion. On the side also found time to do some diplomatic work. Knew Arabic, Persian, Hebrew, Sanskrit, Hindi, Turkish, Syriac, Greek, Latin and possibly Berber, a combination we can confidently assert not one person alive today does. Perhaps he and Al-Haytham should just share the title of the Middle Age's greatest.
OMAR KHAYYAM (1048-1131) - Remembered more as a poet, but was a major mathematician who advanced algebra and geometry, computed the length of the solar year correct to six decimal points, knew the Earth revolves on its axis, and understood the Earth was not the center of the universe.
AL-TUSI (1201-1274) - Another who was on to the theory of evolution. "The organisms that can gain the new features faster are more variable. As a result, they gain advantage over other creatures....The human has features that distinguish him from other creatures, but he has other features that unite him with the animal world...the human is related to the lower beings...." He also built the largest observatory the world had ever seen (but still no telescopes), touched on the Law of the Conservation of Matter (matter can change form but not disappear), and helped develop trigonometry as a separate area of mathematics, among his many accomplishments.
IBN AL-NAFIS (1213-1288) - The first to describe the circulatory system with scientific accuracy. And did other solid work in relation to the brain, heart, muscles, nerves, urology, metabolism, nutrition, ophthalmology, environmental pollution, waste treatment, and in other areas, and, oh yes, wrote an 80-volume medical encyclopedia-- and what some consider the first science fiction novel. (The great Islamic polymaths were nothing if not versatile!)
And, though he's past this period, we cannot fail to mention IBN KHALDUN (1332-1406), whose Muqaddimah is a work of extraordinary sophistication and modernity, treating of-- as it virtually invents-- economics, political science, anthropology, sociology-- and a philosophy of history somewhat akin to those of Spengler and Toynbee.
Islamic civilization was on its way. A Muslim on the Moon in 1628 or 1709? For any alien landing on Earth in 1000 would have had no trouble choosing between Islamic civilization and Christendom as to which had the greater future. He wouldn't even have had to know about any of the men above. He just had to visit Baghdad, or Cairo, or Cordova, or Seville, or Isfahan, with their size, their magnificence, palaces, their sanitation, hundred of bookshops (none in Europe, even Constantinople), their great libraries (many dwarfing the ancient Library of Alexandria) bulging with the fruit of Islamic civilization's learning and art, their hospitals, gardens, their bathhouses, and then visit one of those primitive, smelly little villages nestled in the northern woods, like London, or Paris.
The alien, however, would have been wrong.
For that millennium at least.


5. AND ISLAM AGAINST ISLAM

It is probably a law of history-- not that most historians will ever concede that there are laws of history-- that a great civilization must carry the full load of human experience and contradiction, and therefore rise higher in battling itself, however many casualties result along the way. If it's not full, if it's pure, one thing only-- it will not rise as high.
In a sense, a great civilization is an ultimately successful referee between human beings' warring impulses, and makes use of all of them.
Thus,in a kind of higher sense than morality--that wish, that art, that great human creation-- extremism plays its role.
The scientists and thinkers, in their mental flights, were extremists. So were those rulers who used Islam as a power tool but in their persons were debauched and-- not publicly-- actually skeptical or indifferent or agnostic or atheist but trapped within the forms of an official faith, and forced to pay lip service. And, indeed, there were some bold thinkers who flat-out publicly questioned Islam's validity. Rhazes (Al-Razi), who we just talked about, was one. ("How can anyone think philosophically while committed to those old wives' tales, founded on contradictions, obdurate ignorance, and dogmatism?"-- words that even today could get him killed in some Muslim lands.)
Inevitably, extremism calls forth countering extremists. Some extremists were intellectual only, for instance the Muslim thinker Al-Ghazali (1058-1111) whose The Incoherence Of The Philosophers ("al-falasifa") hurled puristic thunderbolts against those Muslims who had strayed to Aristotelianism or other foreign and anti-Islamic influences (and, in truth, the doctrines of Aristotle, Plato and the like are incompatible with Islamic faith) and proved very influential in a kind of fundamentalist counter-revolution, and such fundamentalist counter-revolutions are inevitable in great civilizations building themselves on the diversity of human inclination, are a sign of energy in fact, or the many thinkers whose emphasis was purely on adherence to the Qur'an and the sayings and traditions of Muhammad that had come down-- supposedly-- through the centuries-- and the systems of law based solely on those two sources. No others were needed, it was felt by them.
Other movements took up the sword in their extremism. Al-Qaeda and ISIS and Boko Haram have a long lineage. Indeed, when masses of human beings truly and deeply believe in a faith, it is inevitable some will hunger to purify the world of anything else or purify their own faith of "heretics". (Soon we'll take a look at some Christian equivalents.)
THE KHARIJITES. Some Muslims who couldn't forgive Ali for going into politics, into compromise, into dealing with the worldly and faith-suspect Mu'awiyah, formed the Kharijites, Islam's first militant counter-movement. One assassinated Ali. (A similar plot against Mu'awiyah failed.) In the end, the Kharijites turned to militant murders and slaughters and war, seizing some areas in the Islamic world from Morocco to Iraq, massacring Muslims at a mosque in Kufa, Iraq, for instance. You can say the movement petered out in the early 900's, or you can say that it grew stale and the kind of Muslim attracted to such a movement moved on to others, such as the Qarmatians.
THE QARMATIANS, born in the late 800's, after a kind of prophet who called himself Qarmat. This group, seeking a messiah ("Mahdi"), violent, warlike, seized some areas to rule, massacred pilgrims to Mecca, sacked and slaughtered in Medina and Mecca-- and were themselves communistic, mystic, finally falling under the blows of Abbasids (the Caliphal dynasty following the Ummayad) and Turks, and had, by the 14th Century at the latest (though mostly destroyed by the 1100's) melted back into the general Muslim world, with individuals carrying on the fiery spirit, no doubt segueing into other movements, some more mystical and inward, others more violent and outward.
Arguments over who the Mahdi actually was, or would be, or be descended from, led to numerous splittings-off of groups.
THE ASSASSINS. Extremists of the extreme. Founded by Hasan-i Sabbah in the 1080's in Persia, and especially centered in northern Persia. Ensconced there, the group launched "a calculated war of terror, brought death to sovereigns, princes, generals, governors, and even divines...." (The Assassins, Bernard Lewis, 47) Why? To what purpose? To " '...cleanse the surface of the earth from their pollution.' " (48) They were eventually wiped out by Baybars, the Mameluke Sultan of Egypt, and by the Mongols.
THE ALMORAVIDS. They came roaring out of the southwest Sahara in the 11th Century, apparently from as far south as Senegal (Black Africa), conquering the western Sahara, Morocco and finally sweeping into Spain and conquering much of it. Other Almoravids may have simultaneously moved south and conquered Ghana. Fundamentalist, pure, violent. But slackening once in power, they would themselves be conquered in the early/mid-1100's by a similar puristic movement sweeping out of Morocco, THE ALMOHADS.
These movements themselves were part of a larger river of thought,feeling,faith and action-- aboveground sometimes, at other times flowing beneath the "official river", a movement that incorporated Jews and Christians as well as Muslims. A kind of Secret World with a sort of secret Under-Religion, bubbling with fervor, fanaticism, religious ecstasy, violence, non-violence, utopianism, Messiah-hunger, desire to tear down the Above-World at any cost, to purify it, if not transcend it. In some ways we are talking about a single army with many divisions-- Gnostics, Manicheans, Paulicians, Bogomils, Bektashi, Zindiqs, Alawis, Alevis, Albigensians, Qizilbash, Ishikis, Sufis, Whirling Dervishes, Neoplatonists, Christian mystics and ecstatics, the Jewish Karaites, Bardaisans, alchemists, astrologers, sorcerers, eroticists, artists gleefully going over cliffs of sex, drink and drugs (in the Middle Ages!), and women trying to break through a thousand years before it would really be possible for them-- all, trying, to "break through", purify and transcend....
And indeed, Islam as a whole now functions as our main present-day Second River, flowing, ever more violently, beneath the Official River, the seemingly triumphant West.
Thus, Islamic civilization as the second century of the Second Millennium approached-- boiling, flawed, but alive with energy, trying to work life out. And now, undreamt-of beforehand, a series of awe-inspiring historical tests were about to strike it, and show what it was made of, how strong it really was, how much it was worth, how deep into human history it could survive.

6. THE FIRST GREAT TEST: THE CRUSADES

The Muslims conquered Jerusalem in 637, just five years after Muhammad's death. It was a city of enormous interest and meaning to Christians, obviously, and Christian pilgrims had been visiting it since Roman times. By the later 900's Jerusalem was under the control of yet another Caliphate, the Fatimid. Unfortunately, one of its Caliphs, Al-Hakim, who reigned from 996 to 1021 and was unquestionably mentally ill-- he declared himself divine and was eventually assassinated-- engaged in persecution of Christians and destroyed some churches, most notably the Church of the Holy Sepulchre in Jerusalem, according to Christian tradition the site of Christ's crucifixion and burial. (It was rebuilt soon after Al-Hakim's death.) And later in the 1000's a new rival appeared to the Fatimids-- the Seljuk Turks, ever-growing in power. The Turks seized control of Jerusalem in 1075 or 1076, though the Fatimids snatched it back in 1098. Without a doubt, the Al-Hakim period and the Seljuk period made it harder for the pilgrims (not that the long journey had ever been easy, especially the danger from bandits and pirates along the way).
"As new converts, these Turks tended toward
zealotry....Christian pilgrims began to find themselves
treated rather shabbily in the Holy Lands. It wasn't
that they were beaten, tortured, or killed-- nothing
like that. It was more that they were subjected to
constant little humiliations and harassments designed
to make them feel second-class. They found themselves
at the end of every line. They needed special permission
to get into their own shrines. Every little thing cost
money; shopkeepers ignored them [which I question,
with the money to be made off them]; officials treated
them rudely; and petty indignities of every sort were
piled upon them." (Destiny Disrupted, Tamim Ansary, 135-6)
But the main point is that for over four-and-a-half centuries Muslim rulers had accommodated the pilgrims, and that wasn't going to change, especially with the Fatimids back in control. It was genuinely good for business. Nothing then justified what was about to happen-- happen and fueled with volcanic hatred that would light a millennium's fire.
"Causes" are given-- "sensibly" again-- for the Crusades. But the ultimate cause was a feeling of growing strength and destiny within Christendom, which had never been able to accept the existence of rival monotheisms, Jewish or Muslim, and perhaps never will. War-success fueled the feeling, success in Spain, in Sicily, in Byzantium, as finally the Muslims began to be pushed back.
The Crusaders were a specifically Christian army, called into being by Pope Urban II, and even more so by a Christian holy man with an enormous popular following, Peter the Hermit. And make no mistake, this army would, if it could, have wiped the Islamic world off the face of the Earth. Colonization was only its beginning.
"The initial object of the promoters of the First
Crusade had not been to turn Palestine into a small
feudal state. Their goal was simultaneously more
modest-- to drive the Seljuks out of Asia Minor-- and
more vast-- to eliminate Islam from the Near East once
and for all." (The Crusades, Zoe Oldenbourg, 689)
Oldenbourg writes of "the feeling of Latin superiority, of the inalienable and implicit right of Catholic peoples to rule the world...." (691)
Too harsh? Here are the words of Pope Urban II himself, in 1095, as he strove to rouse his world to action:
"...you are obligated to succour your brethren in
the East, menaced by an accursed race, utterly alienated
from God. The Holy Sepulchre of our Lord is polluted
by the filthiness of an unclean nation...wrest the land
from the wicked race and subject it to yourselves."
(The Medieval Church, Roland H. Bainton, 118)
The Crusaders were successful in this first thrust, culminating in the conquest of Jerusalem in 1099, and with what then followed.
Raymond d'Aguilers, one of the Crusader chaplains, from his Historia Francorum:
"Some of our men...tortured them longer by
casting them into the flames. Piles of heads, hands,
and feet were to be seen in the streets of the city...
But these were small matters compared to what
happened at the temple of Solomon...What happened
there? If I tell the truth, it will exceed your powers
of belief. So let it suffice to say this much at least,
that in the temple and portico of Solomon, men rode
in blood up to their knees and the bridle reins.
Indeed, it was a just and splendid judgment of God,
that this place should be filled with the blood of
the unbelievers, when it had suffered so long from
their blasphemies.
"Now that the city was taken it was worth
all our previous labors and hardships to see the
devotion of the pilgrims at the Holy Sepulchre.
Here they rejoiced and exulted and sang...joy and
exaltation...this day, I say, marks the justification
of all Christianity and the humiliation of paganism;
our faith was renewed...for on this day the Lord
revealed Himself to His people and blessed them."
How many were killed? Almost all the Jews and Muslims in the city. Some say all the Jews. Different figures are offered. 50,000. 70,000. The Muslim historian Ibn Al-Athir (1160-1233) writes that in the Al-Aqsa Mosque alone "the Franks slaughtered more than 70,000 people, amongst them a large number of imams and Muslim scholars, devout and ascetic men who had left their homelands to live lives of pious seclusion in the Holy Places."
Indeed, when masses of human beings truly and deeply believe in a faith, it is inevitable some will hunger to purify the world of anything else.
In 1181, as the war continued, Reynald of Chatillon drove deep into Arabia, attacking a caravan to Mecca, reaching the road to Medina. If he could have, he would have driven on and destroyed Mecca and Medina. In 1183 he tried again, this time by sea, down the Red Sea, "pillaging and spreading terror among the coastal cities...planning to make himself master of all the pilgrim roads to Mecca and to capture and plunder Mecca itself, and far from concealing the fact, he took care to publish it widely." (The Crusades, Zoe Oldenbourg, 472). However, his fleet was defeated by an Egyptian fleet, although he himself escaped. In the end, Reynald died under the personal sword of Saladin.
Westerners will speak of its decline from its Golden Age and tut-tut about Islamic civilization's weaknesses and faults, its faltering. But a new reality had come, and it couldn't be met through premature speculations on evolution and relativity. That would have constituted faltering. Brute toughness and the sword were needed now, and although Islam's toughness was at times faltering and its sword inconsistently sharp in the Two Hundred Years' War that followed the fall of Jerusalem, in the end enough toughness was shown, and its sword was sharp enough, to actually triumph over the strong and inspired aliens, and throw them out of the Middle East. (In fact, if you include the numerous European efforts against the Ottoman Turks plus in North Africa to the end of the 1300's, it was actually a Three Hundred Years' War.) So something was still right, and strong, in this Islamic civilization after all, despite its falling off in other ways, and this First Test must be judged Met.

7. A SECOND GREAT TEST: THE MONGOLS
Great a challenge as the Crusaders were, hard as were their blows, all paled before the holocaust that was to come from the East. We speak of the Mongols, arriving in the Islamic world in the 1200's as a kind of unspeakable alien force, overpowering and devouring mere humanity. We include Tamerlane in this. He "came from a family of Turcified Mongol aristocrats...." (The Age Of Tamerlane, David Nicolle, 3), possibly a descendant of Genghis Khan, as he claimed, fought from the 1360's to his death in 1405, was ostensibly a Muslim but only in the ostensible way Hitler was a Christian, and was perhaps the most dementedly evil and one of the most successfully evil humans who ever lived.
But the test for Islam began in Central Asia in 1219 when the first Mongol army assaulted the Islamic world.
So Islamic civilization would be faced with over two centuries of horror, altering its historical course even down to today, and explaining to a certain extent why that civilization is the way it is.
Exaggeration? Stretch? Excuse for it?
Islam confronted, in many regions, the equivalent of nuclear war. Indeed, if the figures that have come down to us have any accuracy, the destruction dwarfed Hiroshima and Nagasaki, and, worse, was like a horrendous string of nuclear wars. And yet, somehow, many historians' accounts don't drive to the full essence of what happened (or damn the Mongols with the force that is their dark due).
The Mongols hated civilization. They hated settlements, agriculture, irrigation, cities, buildings, literacy, books. They were nomads who lived on horseback on vast, unsettled plains, and that's how they thought the world itself should be. And, because they knew how to move swiftly through a world that was slow, were superbly organized, and possessed unquestioned military genius, they were able to impose their will on much of the known world, from Europe to the Pacific.
"...the Mongols had no ideology. They founded no civilization; they only devastated cultures or let them be. After Chinggis [Genghis Khan] vanquished the Xi Xia and Jin dynasties, he planned to kill all the people and turn the entirety of northern China into pasture land for his horses. ("Xanadu in New York", Elliot Weinberger, The New York Review Of Books, 12/23/10, 83)
The Mongol invasions were more than war. They were on such a vast scale as to actually alter not just history but human evolution itself. It is estimated that between 1206 and 1227 Genghis Kahn killed 11.1 % of the human race. That's 1 in 9 human beings alive on the planet then. ("Population Control, Marauder Style", Bill Marsh, New York Times, Sunday Review Section, 11/6/11, 7) The Mongol mass murders continued beyond Genghis Khan, and it's estimated that Tamerlane himself killed 4.7% of the human race (Ibid.) between 1370 and 1405. Since their depredations were limited to Asia and Europe, perhaps within their area of operations the Mongols killed, what? 1 in 5 human being alive there? At the same time, through an unimaginable rape holocaust, plus assembling vast collections of wives, concubines and female slaves (Genghis alone was said to have some 500 wives and concubines.) they stamped their demon seed deep within the human genome. It's estimated that 1 in 200 human males today is a descendent of Genghis Khan or some relations ("Genes on the March", Diane Ackerman, New York Times, Sunday Review, 3/14/12, 9) and within much of what was the area of their empire it's about 8% of human males.
It appears there were occasions when they also practiced cannibalism and human sacrifice.
Ian Frazier has accurately stated that "For the cities and cultivated places in the Mongols' path, they were a natural disaster on the order of an asteroid collision." ("Invaders", The New Yorker, 4/25/05, 48).
Although it's not a center of anything now, Muslim Central Asia in the early 1200's was one of the most advanced places on Earth, and a center of learning.
That ended.
The figures given for the cities slaughtered by Genghis Khan in this first thrust are beyond imagination. 700,000 killed in Merv. 1,747,000 in Naishapur. 1,600,000 in Herat. (Another source has 2,400,000.) Probably only Baghdad among medieval Islamic cities ever reached a peacetime population of at least a million, if indeed it did, and by the 1200's its population had dropped well below that. But the cities would have been swollen by terrorized numbers from hundreds of miles around. Rafis Abazov, in The Palgrave Concise Historical Atlas Of Central Asia (Map 22), writes somewhat more conservatively: "The three years of the main Mongol campaigns in Central Asia brought massive consequences...Estimates of human losses vary between two and four million people out of a total population of between 10 and 16 million."
We compared it to nuclear war, and indeed the death figures, even if reduced by a half or two-thirds, still dwarf the worst urban bombings of World War II. (The following figures are from Richard Rhodes' The Making Of The Atomic Bomb.)
Dresden (2/45): 130,000
Tokyo (3/45) : 86,000-100,000+
Hiroshima (8/45): 200,000 (includes radiation-related deaths to 1950)
Nagasaki (8/45): 140,000 (")
And it was just beginning.
We could go city by city, tolling bells, but simply focusing on Baghdad tells all.
An assault was led by Genghis Khan's grandson Hulagu in 1258.
They of course killed Islam's last true Caliph, Mustasim, though in terms of power Caliphs by then were just figureheads. Mustasim is described as "a weak, vacillating layabout who liked to drink sherbet and keep company with musicians and clowns." ("Invaders", Frazier, 52)
"...for a period of seven days, the Mongols
sacked the city, killing (depending on the source)
two hundred thousand, or eight hundred thousand,
or more than a million...Plunderers threw away
their swords and filled their scabbards with gold.
Silver and jewels and gold piled up in great heaps
around Hulagu's tent. Fire consumed the caliph's
palace...So many books from Baghdad's libraries
were flung into the Tigris that a horse could walk
across on them. The river ran black with scholars'
ink and red with the blood of martyrs." (Ibid.)
One Muslim survivor, and there weren't many, wrote "I thought I understood the world, but this holocaust is so strange and pointless that I'm struck dumb. The revolution of time and its decisions have defeated reason and knowledge."
Amazingly, Baghdad clawed its way back, but the city was seized by Tamerlane in 1393. He then left to go conquer other areas, even into India. But in 1401 he returned to conclusively finish the city off:
"...whereas Genghis Khan butchered coldly
and with a specific end in view, Timur [Tamerlane]
indulged in acts of apparently pointless sadism....
Timur's two sieges of Baghdad put the seal on the
decline of that once great city...One of Timur's most
savage practices was the erection of towers formed
of human heads." (The Age of Tamerlane, David
Nicolle, 19)
It is estimated the towers of heads he erected in Baghdad numbered one hundred and twenty.
And so these monsters roamed through Central Asia, India, China, the Middle East, Byzantium and Europe. But they didn't just kill. The very sinews of human civilization enraged them, and they lashed out and destroyed art works, books, schools, hospitals, mosques, tombs and especially they destroyed irrigation systems that in some cases went back 1,000's of years. Richly cultivated areas were turned to desert, and are desert still. It wasn't just a human disaster; in addition it was an environmental holocaust. Many of the cities they destroyed were never rebuilt. Go there now and you'll just see rubble, or shifting sands. It wasn't enough for Hulagu to kill, he had to order all of Baghdad's canals and dikes to be destroyed as well.
Tamerlane never made it to Egypt. He wanted to conquer so much that he was all over, from the Aegean to India and the borders of Tibet and China. But Hulagu was headed there before him.
It was at Ain Jalut, near Jerusalem, in 1260, that the Mongols were finally stopped, in what is surely one of the most significant battles in human history. Baybars Bundukdari led his army of Mameluke slave soldiers-- men of Russian, Ukrainian and Caucasus and (above all) Turkish descent-- and for the first time the invincible invaders met defeat and were thrown back.
Had the Mongols won, the way was clear to Egypt, Cairo's destruction, and into North Africa and maybe all the way to Spain.
And then the Christians and Mongols might have sealed their alliance, and possibly Islam would have been wiped off the face of the Earth, or at best survived as an obscure sect in a few forgotten corners.
Because, yes, the West and the Mongols had flirted with an alliance, even though the Mongols had struck Europe itself (but outside of Russia, Belarus and and the Ukraine just a glancing blow, in 1241-2), so great was the West's hatred of Islam and desire to see it gone.
It wasn't just the Mongols who sacked and killed in Baghdad in 1258. "...the Moslem population was subjected to a hideous slaughter, in which the Christian soldiers of Georgia took part with particular relish...." (The Devil's Horsemen, James Chambers, 145), and Hulagu "told Baghdad's Christians to stay in a church, which he put off-limits to his soldiers." ("Invaders", Frazier, 52) Hulagu had a Christian wife. In the seizure of Damascus, not long before Ain Jalut, their "Christian allies joined them in a triumphal entry, forcing the defeated Muslims to carry the cross before them, and later turned one of the city's mosques into a Christian church." (The Mongols, S. R. Turnbull, 8) In that instance, the Christian allies were Armenians:
"The strange warriors from the steppes may
not have been Christians, but the fact that they were
anti-Muslim was good enough reason for the king
to place his entire army at their disposal" (Ibid.)
Hulagu "had made a deal with the Byzantine king of Armenia to spare all Christians and their places of worship and to help recover Jerusalem [which Islam had taken back from the Crusaders in 1244]...For this he was addressed as 'Your Serenity' by the Pope and was even invited to join the Christian faith himself, together with his hordes." (The Arabs, Anthony Nutting, 195)
Even such an elite Christian Crusader as Anno von Sangerhausen, the Grand Master of the Teutonic Knights, argued for an alliance with the Mongols.
And when Hulagu died the head of the Jacobite Syriac Church mourned: "The wisdom of this man, and his greatness of soul, and his wonderful actions are incomparable....Great sorrow came to all the Christians throughout the world." ("Invaders", Frazier, 50)

. . .

Many Westerners look on the Islamic world today and feel they see a kind of...threatening, restless craziness. But for century after century the Muslim world was itself assaulted by a restless craziness. It survived this test, met it, found the courage and strength within itself, but was left badly damaged. Not just physically, though the physical toll was immense. (A physical damage Western Europe was totally spared.) Its spirit was battered, and left questioning, questioning how all this had happened. Inevitably, it retreated into a shell of greater, fundamentalistic, religiosity. And though it did meet the test, it was clear it was only by the sword. And the Arabs had now faded out as Islam's leaders. It was others, Kurds (like Saladin), converted Caucasians and Russians, and above all the Turks, simpler warrior peoples, who came to the fore, who had to. Interest in things of the mind faded out, or were placed on the shelf so to speak (though they never entirely disappeared). For the last six centuries, Islamic civilization is a scientific desert. And because the West had so clearly shown itself an enemy, it would be that much harder for Islam to ever accept anything from the West, even clear advances.
And yet-- there was still another "nuclear war" to go.


8. THIRD GREAT TEST: THE BLACK DEATH

"...civilization both in the East and West was
visited by a destructive plague which devastated nations
and caused populations to vanish. It swallowed up many
of the good things of civilization and wiped them out...
Civilization decreased with the decrease of mankind.
Cities and buildings were laid waste, roads and way
signs were obliterated, settlements and mansions
became empty, dynasties and tribes grew weak. The
entire inhabited world [as it was understood] changed...
It was if the voice of existence in the world had called
out for oblivion and restriction, and the world had
responded to its call." (The Muqaddimah, 1-volume
abridgement, Ibn Khaldun, 30)

It appears the Mongols were responsible for this too. By creating connections between different ecospheres, Far East to Far West, they enabled the explosion of deadly bacteria throughout Asia and Europe and parts of Black Africa, though not into the Western Hemisphere or the Pacific Islands.
The first strike in the Middle East by this invisible enemy came in 1347, with Baghdad and Alexandria as the two main entry points, and the plague spread from there. The exact death toll is uncertain, but it was colossal. We know, for instance, that in Damascus somewhere between 25% and 38% of the inhabitants died, and that about one-third the population of Syria died. "Many writers have described in great detail how people in the streets, their skin mottled, spat out blood and died soon thereafter." (Encyclopedia Of Plague And Pestilence, Kohn, ed., 26). In Egypt, at the height of the Black Death, thousands died daily. Alexandria alone suffered as many as a thousand deaths a day (in a city of about 100,000). Some sources have 7,000 deaths a day, or more, in Cairo at the peak. The 14th Century historian Al-Maqrizi wrote "It was established during this epidemic that no infant survived more than a day or two after its birth, and its mother followed it into the grave." Perhaps half of Cairo's population-- around 200,000 out of 400,000-- died in 1348-9. And so, though it was never touched by either Hulagu or Tamerlane, the great days of Cairo, Islam's crown jewel after Baghdad's fall, and of Egypt, came to an end.
Bubonic plague and the Middle Ages tend in link in most peoples' minds, but in fact great outbreaks of plague continue into the 20th Century in the Islamic world, whereas in Western Europe the Great Plague Of London in 1664-5 and the Plague Of Marseilles in 1720-2 effectively marked the end of the bubonic plague as a major threat. The Islamic world was savaged by plague outbreaks, and so many of the other major diseases of course, into the 20th Century, and in the 19th Century was weakened by epidemics just as the ever-strengthening West was gearing up for colonization. Possibly 25% of the population of Tunisia died of plague in 1818-20 and as late as 1835 plague killed about one-third of Cairo's population, for instance, and how this crippled the Muslim world vis-a-vis the Western world, which by the 1600's suffered less and was advancing faster, can be seen in the demographic figures. As example, "One recent authoritative account pegs Egypt's population in the early modern era at about the same level as at the birth of Christ." (A Splendid Exchange: How Trade Shaped The World, William J. Bernstein, 149), while in 1850 France's population was some seven times that of France in 1 AD, and the British Isles' had grown about thirty-five times greater, figures which go a long way to explain how Western Europe could now impose its will.
Medical skills of the respective civilizations don't explain the increasing imbalance, at least not until the great European advances in medical science beginning in the late 19th Century. Both Islamic medicine and European medicine were total failures in the face of the Black Death. Not one doctor in either civilization (or in China or India, for that matter) conceived of micro-organisms as a cause, and in fact "In no case, either in the East or in the West, was the causal relationship between rats and plague recognized during the medieval period." (The Black Death In The Middle East, Michael W. Dols, 89), and the remedies offered were just "remedies". In Europe: bloodletting, fruit juices, ale, purgatives, cupping, prayer were some of the futile suggestions. In Islam: eat clay, drink it, sniff apples, avoid bathing, cover your bed with leaves, bloodletting, cupping, prayer, recite certain magic words 2,142 times...
Both Islamic civilization and its Western rival met this test, probably Nature's greatest assault on Man since the end of the Ice Age, but only as animals, preserved by the powerful though imperfect immune systems left to us by 100's of millions of years of animal evolution, ensuring that even among the helpless some will survive. As for the bubonic plague declining in severity more quickly in Western Europe than anywhere in the Islamic world, which would aid the Europeans in speeding ahead of the Muslims in the ensuing centuries, it appears that apart from effective applications of quarantine-- increasingly common in the West and seemingly absent in Muslim lands-- Christendom's blessing was solely in the area of luck, meaning in those deep, deep currents in the progress of nature that were beyond human knowledge or understanding, let alone control. Good things happened to Europe without a conscious effort on its part. We have an idea what, but the retrospective balancing out of those "good things" isn't easy. The plague bacillus may have mutated to a less virulent form in Northwest Europe but not in Islamic lands. Changes in Western European house construction, de-emphasizing wood and thatch, would have made the houses less attractive to rats. The invasion of Europe by the brown rat, some say in the 1600's, others the 1700's, and its success against the black rat in a kind of interspecies war underground and in dark corners, gave Europe a new alpha rat less inclined to infest roofs, ceilings and walls. Possibly, the Little Ice Age being at its worst in Europe between the late 1500's and the early 1700's killed off enough rats (and fleas), and drove enough surviving rats deeper underground, to make a difference. Certainly, Islam is in hotter lands, more conducive to animal life. And the Muslim world retained close ties with the Eurasian steppes-- where the rodent populations were more dangerous-- especially because 1) so many Eurasian steppe peoples converted to Islam, and 2) that's where the Muslim world got so many of its slaves. Westerners got most of their slaves elsewhere, and of course utilized armies of homegrown slaves-- "serfs". Perhaps the Hajj, the annual coming together in Mecca of pilgrims from all over the Islamic world, was a factor too.
These are deep underthings, subtle, but they do matter in history. Not as simple as "We great They not."
And if also we look at the most deadly wars between, say, 1100 and the early 1700's, the ones A) involving the Muslim world seem more civilization-shattering than B) the ones damaging Europe, adding war grief and decline to plague/disease grief and decline.
A
Genghis Khan - early 1200's - 40 million killed (Other estimates go higher.) (Muslims and others, as in other A wars)
Tamerlane - late 1300's to beginning 1400's - 17 million
Aurangzeb (Muslim Mughal overlord of most of India, in basically a crusade against Hindus and Sikhs) - late 1600's to beginning 1700's - 4.6 million (wars that left the Mughal Empire broken)
The Crusades - end 11th Century to end 14th Century - 3 million +
Hulagu - mid 1200's - 800,000 (other estimates higher)
(These and other major wars, and endless smaller wars, including numerous local battles for power, denied the Muslim world the periods of extended peace it needed to recover and rebuild from all the major assaults of man and nature. It's estimated, for instance, that the Ottoman Empire knew only 10 years of complete peace in the 1600's.)
B
Thirty Years' War - early/mid 1600's - 7.5 million
Hundred Years' War - mid 1300's to mid 1400's - 3.5 million
Peter The Great's wars - end 1600's to early 1700's - 3 million
French Wars Of Religion - later 1500's - 3 million
Fronde Revolt, France - mid 1600's - 1 million
Albigensian Crusade (against French "heretics") - early 1200's - 1 million

It's generally said that in the wake of the Black Death Europe became less religious and the Islamic world (in a fatalistic way) more, and it's probably true. But this is taken as a plus for Europe (less religious = minds become freer, bolder and more scientific) and a negative for Islam. But in the very longest run, moving well into the 3rd Millennium, will a greater tenacity of faith-- leaving aside truth or falseness of specific doctrine-- actually prove a negative?


9. FOURTH TEST: THE LITTLE ICE AGE

Most historians have shown an extraordinary reluctance to take environmental factors into consideration in their writings and cogitations. This, of course, has been changing, as our climate does.
In the real world climate matters, as humanity is now going to find out to its grief. It mattered in the past too, including during the Little Ice Age, that period of generally (but not uniformly) greater cold, sometimes extraordinarily greater cold, that began around 1300 and didn't come to an end till late in the 19th Century. And this was one more test, one more body blow, that set the Islamic world back.
Indeed, it is possible that in the 1600's-- the worst century of the Little Ice Age-- the human population was reduced by one-third. Incredible as this figure is, government documentation of the period, both in Europe and Asia, seems to bear it out.
And the Little Ice Age may in fact have been the cause, or one strong cause, of the Black Death:
"From the Chinese annals, it is clear that the
second quarter of the fourteenth century witnessed
an unusually large number of damaging environmental
disturbances. These natural disasters may have destroyed
rodent shelters and forced the rodents beyond their
normally very restricted habitat into contact with
domestic rodents and human settlements, carrying
the epizootic [animal disease] with them." (The Black
Death In The Middle East, Michael W. Dols, 39)
The cold, and resulting poor harvests, also increased the lethality of other diseases, particularly by weakening people's immune systems.
The Little Ice Age, coming on top of the catastrophic destruction of irrigation infrastructure by the Mongols and Tamerlane, left much of the Islamic world agriculturally and ecologically impoverished:
"If Italy was now obliged to look elsewhere
for her daily bread, it was because Turkey was in turn
entering an age of scarcity. One historian has classified
certain periods as catastrophic: from 1564 to 1568;
1572 to 1581, and 1585 to 1590 which is not to say
that the intervening years were by any means prosperous.
Constantinople [Istanbul], the swollen city, suffered
every kind of evil: poverty, high prices, spectacular
famines and finally plague." (The Mediterranean And
The Mediterranean World In The Age Of Philip II,
Volume I, Fernand Braudel, 593)
The winter of 1620-1 was particularly brutal for Istanbul, since that was the only winter in the last several thousand years, if not longer, that the Bosporus itself froze over, leading to famine in the city.
And:
"In 1659-60 the lands around the Aegean
and Black Seas experienced the worst drought in
a millennium: no snow fell over the winter, and
no rain fell during the spring." (Global Crisis,
Geoffrey Parker, 204)
There was wide starvation as a result.
"The combination of drought and extreme
heat [of which there were also instances in the
climatically chaotic Little Ice Age] turned the
wooden buildings of Istanbul into a tinderbox, and
in July 1660 a fire of unparalleled ferocity destroyed
two-thirds of the capital, causing the minarets on
the mosques to burn like candles." (Ibid.)
Fifteen years later the Ottoman Empire experienced a "year without summer".
And, in his pioneering Climate, History And The Modern World, 2nd Edition, H. H. Lamb wrote:
"Farther east, in Turkey, travellers and
European consular representatives described large
areas of the plateau of Anatolia in the late sixteenth
and early seventeenth centuries as becoming desiccated,
with empty villages and deserted agricultural land." (235)
In general, says Geoffrey Parker in Global Crisis, "the lands around the eastern Mediterranean suffered more from both the Little Ice Age and the General Crisis [the sum of all the miseries of the 1600's-- war, climate, disease, etc.] than almost any other part of the northern hemisphere." (185)
The changes in climate led to extremes in the Nile's flow, as well as in the Tigris and Euphrates, sometimes going too high and the cause of destructive flooding, sometimes too low and leading to devastating famine. It appears the Sahel region of West Africa-- many of whose people had converted to Islam by the beginning of the Little Ice Age-- became a drier, more drought-ridden place. Overall, the Muslims now lived in a world that had gone environmentally downhill since Muhammad's time, for reasons we've stated, and also by environmental destruction from within:
"Care for the forests degenerated over time,
reaching its nadir in the middle of the thirteenth
century. The governor of Faiyum, who administered
a region southwest of Cairo, complained bitterly
that the forests 'have not escaped vast spoilage.'...
He pointed his accusing finger at his fellow governors
in the provinces who looked the other way when
farmers rid their land of trees and wood merchants
bribed forest officers 'by means of small gifts.'....The
needs of people in Cairo became so acute that they
ravaged trees growing on plantations near the city
until all of them disappeared. Next to go were
neighboring woods. In one forest, 'four thousand
trees were cut in a few days'...." (A Forest Journey,
John Perlin, 141-2)
The Muslims were hurting themselves, and their environmental self-destruction was to the benefit of ostensible enemies. The wood trade from Europe to a wood-hungry Middle East helped swell the coffers of Venice, for instance, and increased its power.
Certainly, the Europeans suffered greatly in the Little Ice Age too. But Europe's agricultural infrastructure had escaped that widespread Mongol/Tamerlane destruction suffered in Islamic lands. And Europe was simply a richer place to begin with, agriculturally and environmentally. The survival balance was finer for Muslims, with less margin for error or disaster. Meanwhile, Europeans were, to an extent, meeting the Little Ice Age's challenge to agriculture by becoming more scientific and creative in their farming, especially in England and the Netherlands. New crops, new procedures, better fertilization, more use of windmills, creation of new land through drainage, the increase in farm size-- all played their part. So, too, did Europe's embrace, beginning in the 1400's, of printing (Paris alone had over 350 printing shops by the mid-1600's.)-- a technology that would be rejected for centuries by the Muslim world (Patriarch Lukaris of Constantinople, who was briefly allowed to operate a printing press for Christian texts in 1627, was soon executed by the Sultan as a "subversive".)-- enabling the new agricultural knowledge to spread more widely.
A stagnation had set in for the Islamic world. Between 1600 and 1800 the European population, despite all it was up against, would rise from about 100 million to 180 million. By comparison, the North African population, including Egypt, would drop in those two centuries from around 11 million to 10 million. The Middle East population was stagnant as well. There is evidence of an increase in birth control among Muslims in the Little Ice Age. Perhaps abortion, too. It was simply harder to support a family now. And century after century of shock and horror could only lead to a kind of civilizational demoralization or listlessness. Islamic civilization met this latest test, it did, but only in the sense it managed to stagger through it and survive.
Intellectual stagnation is the worst, of course. But this was the wrong time to become intellectually stagnant, as further to the north and west....

10. FIFTH TEST: THE RISING WEST

Ibn Khaldun, quick as ever, caught something others in the Islamic world didn't:
"We further hear now that the philosophical
sciences are greatly cultivated in the land of Rome,
and along the adjacent northern shore of the country
of the European Christians. They are said to be studied
there again and to be taught in numerous classes.
Existing systematic expositions of them are said to be
comprehensive, the people who know them numerous,
and the students of them very many." (The Muqadimmah,
1-volume abridgement, 375)
He was the exception. The Islamic world had long looked, and continued to look, with condescension and even contempt on the peoples of Europe. True, the Crusaders had been tough fighters, but that was because they were sort of big, primitive human animals. And hadn't Islam still defeated them in the end?
The great historian Masudi, writing in the 10th Century, spoke for all Muslims:
"The power of the sun is weakened among them...
The warm humor is lacking among them; their bodies
are large, their natures gross, their manners harsh,
their understanding dull, and their tongues heavy.
Their color is so excessively white that they look blue;
their skin is fine and their flesh coarse...Their religious
beliefs lack solidity...The farther they are to the north
the more stupid, gross and brutish they are...They are in
the sixth climate and are reckoned among the beasts."
He did, however, give credit to the "Franks"-- a generic term among Muslims-- as fighters.
The author Sa'id ibn Ahmad, writing in 1068, seconded Masudi:
"The other peoples of this group who have not
cultivated the sciences are more like beasts than like men.
For those of them who live furthest to the north...Their
temperaments are therefore frigid, their humors raw,
their bellies gross, their color pale, their hair long and
lank. Thus they lack keenness of understanding and
clarity of intelligence, and are overcome by ignorance
and apathy, lack of discernment and stupidity...."
The Muslim thinkers didn't seem to really understand that Europe had not always been a barbarian land. It was a fallen land. Before the coming of Islam and the collapse of the Roman Empire it had in fact been Earth's alpha place, or co-alpha place with China. Something along the lines of what the Islamic world was going through in the early 2nd Millennium, setting it back, Europe had gone through in the 1st Millennium. Its Black Death was the Plague of Justinian in the 500's. Its Little Ice Age was the period of greater cold and climate extremes from about 300 to 800, with the worst period being the 500's. Just as plague and climate change combined to especially savage Eurasia in the 1300's and after, so they especially combined in the 500's, leading once again to consider that these two phenomena are connected. Europe's Mongols were the Germanic tribes, and then, century passing ill century, Huns, Avars, Magyars, Vikings-- and Muslims raiding and attacking across the Mediterranean (even attacking Rome in 846). As happened with the Muslim world after 1100, in a time of troubles Europe became more religiously conservative, choking off scientific inquiry through the power of fundamentalism. Islam and Christendom are not alien civilizations. In the largest sense, apparently too large for those two to understand, they are part of one civilization, call it West Eurasian Techno-Monotheism. Judaism is a third part of it-- with Jews often looked on nonetheless by the other two as aliens. Sometimes one part moves a few centuries ahead of the other, that's all, but they take turns. Today, the Islamic world is no more than a century, a century-and-a-half, maybe a bit more, behind the West.
But just as a love of learning, reason, inquiry, never fully died out in Islam after 1100, so it never fully died out in Christendom in the Dark Ages. Starting in the 800's, the Medieval Warm Period came, to ameliorate climate and enhance agriculture. The barbarians were eventually assimilated, converted. For a variety of reasons, some perhaps still unknown, bubonic plague, and other diseases as well, faded in virulence in the 600's. Indeed, bubonic plague disappeared from Europe after the mid-700's, not to return for six centuries. And, when it was finally ready for it, in the 1100's, the European mind reopened itself to the same flood of ancient Greek learning the Muslim mind had in the 800's. As before, interest in literature was nonexistent, Europe seeking "practical" wisdom, scientific, medical, mathematical and philosophical, and the translation of Greek texts, sometimes indirectly via Arabic translations, soared, but supplemented by many of the volumes written by those Muslim geniuses mentioned earlier. And Aristotle came roaring back, in all his wrong-headedness and glorification of reason. The best European minds had been starved for centuries. Here was food.
Fed, the European mind began to dare. The ultimate characteristics of Western man are daring, questioning and "creative destruction"-- or even beyond that to pure destruction, though that's thought for a "cause" or "goal" or "vision" or "faith".
In A Splendid Exchange, William J. Bernstein rightly characterizes "...a fearsome combination of religiously inspired brutality and quantitative genius...." (151)
Peter Abelard (1079-1142): "By doubting we come to questioning, and by questioning we perceive the truth." (Which simply says what the best Muslim thinkers had said centuries earlier.)
Roger Bacon (c. 1210/20 - c. 1292/4): "Cease to be ruled by dogmas and authorities; look to the world!...If I had my way, I should burn all the books of Aristotle...."
William of Conches (c. 1080/90 - c. 1145/54), defiant:
"Because they are themselves ignorant of nature's
forces and wish to have all men as companions in
their ignorance, they are unwilling for anybody to
investigate them, but prefer that we believe like
peasants and not inquire into the causes. However,
we say that the cause of everything is to be sought....
But these people...if they know of anybody so
investigating, proclaim him a heretic."
Western man had regained himself. All that followed has just been the working out of it.
Wait. Here it is worth pausing, just for a few moments, to look at the story of that Peter Abelard, and his young lover, and later wife, Heloise d' Argenteuil (c. 1090/1100 - 1164), for the lesson it can teach about Western man, and Islamic man, and all things human today.
Peter Abelard was the most charismatic teacher of philosophy, theology and logic in what had become the intellectual center of Europe-- Paris. And he was a questioner, an intellectual near-rebel, if not (to conventional eyes) an actual heretic.
The brilliant Heloise d' Argenteuil, despite all the conventions for women in the Middle Ages, was massively educated, and knowledgeable in Latin, Greek, Hebrew, philosophy and other subjects, including medicine. She was also young, maybe in her twenties, maybe just in her teens, and wished to study with Peter, though her reputation for learning preceded her.
As she wrote him in a later letter, with human hunger bursting its medieval shell:
"Every wife, every young girl desired you...
and was on fire in your presence; queens and great
ladies envied me my joys and my bed.
"You had besides, I admit, two special gifts
whereby to win at once the heart of any woman...
verse and song...love-songs and verses...this made
women sigh for love of you. And...your manhood
was adorned by every grace of mind and body...."
Abelard was possibly a priest, possibly not. He had many adoring students and, as Heloise wrote, adoring women. Conceited-- "I reckoned myself as the only true philosopher left in the world...."-- he wrote later in his Historia Calamitatum:
"In looks she did not rank lowest...I had
youth and exceptional good looks as well as my
great reputation...and feared no rebuff from any
woman I might choose to honour with my love."
Their love-making, and it came, was ecstatic:
Abelard: "...our desires left no stage of love-making untried...."
Even in church.
Abelard: "...you know what my uncontrollable desire did with you there, actually in a corner of the refectory...."
Heloise: "I yielded long before to the pleasures of carnal desires....the pleasures of lovers which we shared have been too sweet-- they can never displease me...I should be groaning over the sins I have committed, but I can only sigh for what I have lost."
She wrote, immortally, by this point both a nun and an abbess:
"God is my witness that if Augustus, Emperor
of the whole world, thought fit to honour me with
marriage and conferred all the earth on me to possess
for ever, it would be dearer and more honourable to
me to be called not his Empress but your whore."
She became pregnant. He sent her off to Brittany. She bore a son. They married, secretly. (The lower priesthood was still allowed to marry then.) He sent her to a convent, made her dress as a nun. They made love in the convent. Heloise's uncle had Abelard castrated.
They met only a few times after, but in those meetings, and in his letters, Abelard had turned cold, stiff, impersonal, and over-Christian, to her agony. She lived out her life in nunneries, like Mother Teresa in our own time possibly without faith but still devoted to good works. Today they are said to lie together in a sarcophagus in Paris' Pere Lachaise Cemetery, and people still place flowers before them.
Why tell this heartbreaking story, what purpose does it serve in an essay entitled "Islam's Inevitable Victory"?
As in medieval Christendom, in Islam marriage was exalted, officially, adultery and promiscuity damned, officially, and of women modesty, chastity and then faithfulness demanded. And later too, in both civilizations.
"And tell believing women that they should
lower their glances, guard their private parts, and
not display their charms beyond what shows....
Those who are unable to marry should keep chaste
until God gives them enough out of His bounty."
(Qur'an, Sura 24: 31 and 33)
Wallada bint al-Mustaki (1001- c. 1087/92), dying perhaps in the year Heloise was born, was a famed poetess in Muslim Spain, never married, but didn't keep chaste either, didn't wear a hijab, but did wear transparent tunics, and wrote frank love poems with lyrics like
"My lover I offer the curve of my cheek
And my kiss, to whoever desires it.",
was lauded for her great blond and blue-eyed beauty, was hated by local mullahs, accepted and adored by other persons, consciously broke Islam's rules, and died at a ripe old age.
Heloise's contemporary, another Spanish Muslim poetess, Hafsa bint al-Hajj (c. 1135 - 1190/1), apparently also never married but also didn't keep chaste, known for her beauty too, known for her love affairs, and lines like "Whether I visit you or you visit me, my heart always inclines to that which it desires.", dared to even take a Black lover, and can be considered even bolder than Wallada, since Hafsa lived under more puritanical regimes (the Almoravids and then the Almohads).
And around this time, far across the Islamic world in Iran, Omar Khayyam, the mathematician and poet we met earlier, wrote:
"If with wine you are drunk be happy,
If seated with a moon-faced beauty be happy,
Since the end purpose of the universe is nothingness;
Hence picture your nothingness; then while you are, be happy!"

"So leave them to wallow in idle talk, until
they come face to face with their promised Day, the
Day they will rush out of their graves as if rallying
to a flag...." (Qur'an, Sura 70: 42-43)

"He is not here, but is risen: remember how
he spake unto you when he was yet in Galilee...."
(The Gospel According To St. Luke, 24:6)

Then what are we to make of Rhazes (Al-Razi), who we lauded earlier as "Physician and a lot more", who said:
"You claim that the evidentiary miracle is
present and available, namely, the Qu'ran. You
say: 'Whoever denies it, let him produce a similar
one.' Indeed, we shall produce a thousand similar...
By God, what you say astonishes us! You are
talking about a work which recounts ancient myths,
and which at the same time is full of contradictions
and does not contain any useful information or
explanation. Then you say: 'Produce something
like it.'?!"
The "modern" was always in the "medieval", waiting to emerge if conditions were right and the opposition to it wasn't strong enough. As the medieval still clings to us within modernity. Both represent aspects, inclinations, needs, tendencies, fears, dreams-- and strengths and weaknesses-- with rewards and punishments-- within humanity. There's only one kind of human.
In the modern-- in Abelard and Heloise-- Rhazes and Omar Khayyam-- Wallada and Hafsa-- Roger Bacon and William of Conches-- is modernity's continuing power of skepticism-- and a kind of profound impatience or exasperation for actual truth-- and physical reality and animal reality-- even when life has been boxed within an official faith. (And that this skepticism is a fundamental part of being human can be seen even in Muhammad and Christ-- Muhammad as he first struggled with his revelations and hid them in his family-- Christ as he cried out "My God, my God, why have you forsaken me?")
By the time the 1400's arrived both civilizations had been well-swamped by both revelation and reality and, having survived, were trying to balance out where truth was in these experiences, and where to go now. Whatever direction, there was opposition to it-- and offers-- demands-- for other directions. Not that there was any overall consciousness directing this, just the sum of different lives. For various reasons, Western man tilted at his moment, and Islamic man didn't, overall. For various reasons, at this particular moment-- and that's all it was-- Western man felt more impatient within the box, more drawn to exploring outside of it-- Islamic man felt safer hunkered inside. Nothing was inherent. Under other circumstances the positions could have been reversed, as indeed they were in earlier centuries, as one day they may be again. Both retained some faith, with that energy. Both still felt they were destined, to something, as every great civilization must. But the balance had altered.
While a Christ or Muhammad, an Abraham or Moses if they existed, may initially seem to change everything, what they do in the end is just add their weight to the scale, to which other weights are added, always seeking balance, a balance that humanity of course will never achieve.
What neither side could imagine at the time was the power awaiting whoever broke free of the old first, power that could then be used for ill or good, as the civilization's tendencies took it.
. . .

The ever-increasing boldness, and breaking with the past, can be seen in the West's decision to finally dare the Atlantic. Both civilizations, for most of their existence, hugely feared the Atlantic. In the 1400's Islamic civilization still did. The famed geographer Al-Idrisi (1100-1165/6)-- who understood the world was round and whose world map Columbus knew and made use of-- said "No seafarer dares to sail out into the Atlantic...."
"They were convinced that it was the will of
Allah"-- But why? There's no mention of the Atlantic
in the Qu'ran or, as far I know, in Hadith.-- "that no
one should sail on that sea...." (Bold Voyages and
Great Explorers, Bjorn Landstrom, 85)
Meanwhile, the Vikings dared in the Middle Ages, various Atlantic islands were reached in the 1300's and early 1400's, European fishermen and whalers were sailing deep into the Atlantic by the early-mid 1400's and were probably off the Canadian coast by the mid-1400's. They didn't publicize it because they wanted to keep the fishing and whaling grounds to themselves. Nonetheless, "Inevitably, rumors of new fishing grounds and mysterious lands to the west spread from taverns and fishing villages to merchants' ears." (The Little Ice Age, Brian Fagan, 77)
Merchants' ears.
Europe's early Age of Exploration was about wanting to make money, not some nebulous "quest" for abstract knowledge or desire to celebrate the "human spirit", or whatever. They were looking for fish or whale products to sell, or, in the case of Prince Henry of Portugal, who began sending ships down the coast of Africa in 1416, African gold or the spices of the East Indies or slaves (the Portuguese gratefully utilizing such Muslim gifts as the compass, astrolabe and lateen sail to do so).
Islam never joined the Age of Exploration. Though it could have. It had the capacity. Arab and Persian ships were sailing all the way to China as early as the mid-600's. (A Splendid Exchange: How Trade Shaped The World, William J. Bernstein, 79-81) A longer trip than Columbus' though-- granted-- not as daring, but daring enough. Muslim ships-- from Muslim-conquered parts of India and/or Arabia and Persia-- may have also started sailing down the East African coast as early as the mid-600's. (East and Central Africa to the late Nineteenth Century, Basil Davidson, 99) Certainly, Arab traders were a major East African presence by the 900's. Yet it seems they never sailed south of Mozambique-- because of the fear they might move into the Atlantic:
"It represented the terminal of voyages, since
no ship ventured to sail further owing to the dangers
represented by the uncharted seas. Al-Biruni's (d. 1050)
remark that, beyond Sofala [a stretch of coast from
northern Tanzania to southern Mozambique], the Indian
Sea joined the Western (Atlantic) Ocean is highly
interesting. [Did one ship once dare it?] ( [UNESCO's]
General History of Africa, Volume III, Abridged
Edition: Africa from the Seventh to the Eleventh
Century, I. Hrbek, ed., 290)
Yet once the West dared the way, Islam did follow into the Atlantic, but only in the form of a few unimaginative (considering the New World's possibilities) slave-hunting raids that sailed from North Africa to the Canaries (1585), Madeira (1617), Newfoundland coast (1617) and Iceland (1627). (Christian Slaves, Muslim Masters, Robert C. Davis, xiv-xv) Fernand Braudel (The Mediterranean And The Mediterranean World In The Age Of Philip II, Volume II, 885) also mentions an earlier raid near Iceland in 1617. And an Algerian privateer sailed all the way to Argentina in 1720. ("Barbary Corsairs", wikipedia.org)
The technological capacity was there, but not the will or the daring or the imagination of the West.
"As early as 1517, he [Piri Reis, Ottoman
geographer, mapmaker and naval commander]
presented a world map to Sultan Selim I which
included a copy of Columbus' map of America
made in 1498...followed in 1580 by an account of
the discovery of the New World apparently compiled
from European sources by the Ottoman geographer
Muhammad ibn Hasan Su'udi and presented to
Sultan Murad III." (The Muslim Discovery of
Europe, Bernard Lewis, 152)
A dullness had set in, that lack of curiosity combined with a loss of energy and a rote religiosity and an arrogant belief that you're so great and no foreign civilization has anything to really teach you that characterize all civilizations in decline. (Classical China in the 1700's, or the United States today-- why America resists so many of the seeming givens of a modern society: a national health system, high speed rail, universal firearms-purchase background checks, belief in the basics of science [evolution, climatology, vaccination], etc.)
It wasn't just the ships that wouldn't voyage.
The mind.
"We know of no Muslim scholar or man of letters before the eighteenth century who sought to learn a Western language...." (Ibid., 81), and, as the 18th Century dawned, almost 1,100 years into Muslim history, "not a single work of literature had been translated into any Islamic language from any European language [leaving aside Golden Age non-literary translations]...." (Ibid., 277)
Why should they be? There was nothing to learn from...Dante, Chaucer, Rabelais, Montaigne, Shakespeare, Cervantes, Donne, Milton, Hobbes, Aquinas, Erasmus, Descartes, Pascal, Spinoza, Copernicus, Kepler, Galileo, Newton, Leibniz...nothing. They didn't even know they existed. Why should they?
(By comparison, even in Shakespeare's London you could find teachers of Turkish or Arabic [Shakespeare Of London, Marchette Chute, 62].)
Similarly, since the minds were closed, Islam missed out on the second great wave of Greek translation that so inspired and energized the West. This wave hit with power in the 1400's, and now the works of the true literary greats of the ancient Greek world-- Homer, Aeschylus, Sophocles, Plato, Sappho, Herodotus, Thucydides and the others-- poured back into the Western consciousness, to spur, inspire, display the heights that the human intellect and spirit are capable of, and serve to convince of that "quasi-divine destiny" mentioned earlier. Add to this the greatly raised profile (unlike the Greek, it had never been totally forgotten), along with certain rediscoveries, of ancient Roman literature-- of which the Islamic world knew nothing and cared less-- Virgil, Livy, Tacitus, Ovid, Cicero and the rest-- and you can better understand how the Western mind became on fire, and it all spread with a swiftness only the embrace of the new technology-- printing-- made possible.
And then of course the West's scientific breakthrough torrent, continuing to this day, leaving every other civilization on the planet to catch up, or in the dust, or dead.
Woe to any civilization that still thought of the Westerners as those pale-skinned stupids.
Fifth Test. The rising West. This test Islam totally failed, intellectually. But the West presented another kind of challenge too. Sword, hungry, eager, rampant to seize the world, ready to destroy worlds too. Here was a test Islam couldn't fail.


11. SIXTH TEST: THE SECOND AND GREATER CRUSADES

People don't really understand the extent to which Islam was on the mind of the West as it surged forth into the world after 1492, and the extent to which the Age of Exploration was a second Age of Crusades, especially on the part of the two Conquistador nations, Spain and Portugal.
Columbus' main motivation in sailing west, Vasco da Gama's in circling underneath Africa, was to do an end-around on Islam and get at the lucrative spice trade that Islam plus the Venetians had held for themselves.
Gold, the slave trade, the spread of Christianity and, hopefully, the conquest and destruction of Islamic civilization and colonization of its lands, were other goals.
In 1492 the Spaniards completed the reconquest of Spain. (Jews and Muslims would now be offered a choice of baptism or exile.) Nor did the Spanish stop. They kept going into North Africa. (As for the Portuguese, their first North African conquest came in 1415, seizing Ceuta in Morocco and massacring its people.)
" 'It looks', wrote the royal secretary, Hernando
de Zafra, to their Catholic majesties [of Spain, Ferdinand
and Isabella] in 1492, 'as if God wishes to give your
Highnesses these [North] African Kingdoms.' " (The
Mediterranean And The Mediterranean World In The
Age Of Philip II, Volume I, Fernand Braudel, 118)
Thus began an attempted war of conquest by the Conquistadors which would run into the 1700's, and, if we include attempts at conquests by other Western nations (up to the French in the Algerian War of Independence, the Soviets in Afghanistan, the Russians in Chechnya, the Israelis in Palestine), to the 21st Century.
And make no mistake, if they could have the Conquistadors would have done to Islam what they did to the Aztecs, Incas and the natives of Brazil and the rest of the New World. One estimate is that the Europeans killed 15 million people in the New World War Of Conquest. But that's presumably just by warfare, if the slaughter of defenseless women, children, babies and the elderly can also be called by that term. But if we include deaths by disease-- deaths that filled the Westerners with joy, and a sense of destiny and God's grace-- we are dealing with the greatest Holocaust of all time, simply unimaginable.
"...putting Amerindian population on the eve
of conquest at about one hundred million....population
decay was catastrophic...Population reached a low point
of about 1.6 million by 1620." (Plagues And Peoples,
William H. McNeill, 180)
Columbus, who is at one with Genghis Khan, Hulagu, Tamerlane, Hitler and Stalin, no matter how many Columbus Day parades are held in his behalf, reached an island of Hispaniola whose population in 1492 was about 250,000.
"By 1508 a census showed 60,000...Fifty years
later, not 500 remained. The cruel policy initiated by
Columbus and pursued by his successors resulted in
complete genocide." (Christopher Columbus, Mariner,
Samuel Eliot Morison, 99)
In his log, on December 26, 1492, Columbus wrote:
"I hope to God that when I come back here
[on a later voyage] from Castile...that I will find a
barrel of gold...gold mine, and...spices, and in such
quantities that within three years the Sovereigns
will prepare for and undertake the conquest of the
Holy Land." [Columbus' emphasis] (The Log Of
Christopher Columbus, 157)
An editor's note to this adds:
"...this is Columbus' Grand Design: the
conquest of the Holy Land, financed by the wealth
obtained from the enterprise." (Ibid.)
(At the very start of his log, August 3, 1492, Columbus addresses "Your Highnesses...as enemies of the Muslim sect and of all idolatries and heresies...." [Ibid.,51-2])
The greatest Conquistador of them all, Hernando de Cortes, back in Europe, took part in Spain's expedition against Algiers in 1541.
"...Cortes...offered, with the support of the
army, to reduce the place himself; and he only
expressed the regret, that he had not a handful of
those gallant veterans by his side who had served
him in the conquest of Mexico. But his offers were
derided, as those of a romantic enthusiast." (History
Of The Conquest Of Mexico, Volume II, William
Prescott, 361)
(I take it the Spanish establishment looked on Cortes the same way the U.S.'s upper brass looked on Patton in World War II: Our greatest general, yes-- but a loose cannon, to be wary of. Cortes was left off the Algerian Expedition War Council.)
Others shared the Crusader spirit:
"King Sebastian [of Portugal]... a visionary
with the child's irresponsibility, was obsessed with
the idea of a crusade." (The Mediterranean And
The Mediterranean World In The Age Of Philip II,
Volume II, Fernand Braudel, 1178)

"Grandiose campaigns all over the Mediterranean
were proposed, expeditions to North Africa...to Egypt
and Syria...More romantic souls, the Pope and Don
John of Austria, dreamed of delivering the Holy Land
and capturing Constantinople [Istanbul] itself."
(Ibid., 1104)
And the war was also carried to India (mostly ruled by the Muslim Mughal Dynasty then) and Indonesia (which was becoming increasingly Muslim) and the Philippines.
Everything Islamic was evil, and hateful.
Here is how Martin Luther justified translating and publishing the Qur'an:
"...one is able to do nothing more grievous
to Muhammad or the Turks, nor more to bring
them to harm...than to bring their Koran to Christians
in the light of day, that they may see therein, how
entirely cursed, abominable, and desperate a book
it is, full of lies, fables and abominations...to harm
the Turks, to vex the devil, set this book free...."
Europeans even looked on Muslims as natural "sodomites"-- of course there were no homosexuals in Europe-- and when they discovered homosexuality, and cross-dressing, in the New World it "reminded" them of the Muslim world and just increased their fury against Native Americans:
"To their horror, the Spanish soon discovered
that the Native Americans accepted homosexual
behavior even more readily than the Moors. Since
this was an inflammatory subject on which the Spanish
had strong feelings, the battle lines were soon drawn.
Sodomy became a major justification for Spanish
conquest of the peoples called Indians...They could
fight their way to heaven by stamping out the sodomites,
rather than by crusading to the Holy Land." (The Spirit
And The Flesh, Walter L. Williams, 134, 137) (Cortes
wrote that the Mexicans "are all sodomites...." [Ibid., 137])
Vasco da Gama may get described as a "great explorer", but in fact after he hit the Indian Ocean in 1497 he, and the Portuguese who followed, proved seaborne Mongols, killing as if possessed. "There was a streak of ruthlessness-- indeed, of downright brutality-- about the men from Lisbon...." (Civilization, Niall Ferguson, 34) "...he ordered his crew to rob, kidnap, and murder at the slightest provocation." (A Splendid Exchange, William J. Bernstein, 174) But Vernon O. Egger in A History Of The Muslim World Since 1260 speaks plainly: "The Portuguese had made it clear that they intended to destroy Islam...." (230)
In 1502, da Gama captured a ship carrying several hundred pilgrims-- men, women and children-- on their way to Mecca. After looting it,
"Da Gama ordered the ship set ablaze...Muslim
women waved their jewelry and held their infants
aloft in the hope that da Gama, observing the action
through a porthole, might take pity. He did not. The
only passengers spared were the children, who were
removed and baptized...." (A Splendid Exchange,
Bernstein, 178)

"They wrecked and looted and burned with a
destructiveness not known before in these lands of
Africa and Asia....When the people of Mombasa [in
Kenya] came back to their fire-blackened city, he [the
King of Mombasa] wrote, they found 'no living thing
there, neither man nor woman, young or old, nor
child however small: all who had failed to escape had
been killed and burned.' " (East and Central Africa to
the late Nineteenth Century, Basil Davidson, 117-18)
The city of Faza, on Pate Island, seeking protection, accepted a Turkish soldier as its ruler. (Ibid., 124)
"Faza suffered worse still. The Portuguese not
only sacked it, but are said to have killed every living
thing they found, men, women and children, even
down to the household dogs and parrots." (Ibid., 125)
A string of Muslim city-states along the East African coast, deeply engaged in trade, and prosperous, suffered the same kind of destruction and decline that afflicted Muslim cities in Central Asia and the Middle East at the hands of the Mongols and Tamerlane.
The Portuguese had definitely moved into Conquistador mode, looking to conquer everything they could in this new Indian Ocean/Persian Gulf/Red Sea arena, and having successes too: Sri Lanka (before 1510), the Goa area of India (a Muslim Sultanate) (1510), Hormuz at the entrance to the Persian Gulf (1515), Bahrain (1521). When they conquered in Goa the Portuguese "systematically massacred 6000 Muslim men, women, and children over a period of four days." (A History Of The Muslim World Since 1260, Vernon O. Egger, 229)
The Spanish, equally active, "massacred or evicted all Muslims that they could in the Philippines, Sulu, and Brunei." (Ibid., 253)
Meanwhile, Portugal and Spain continued to press conquest in North Africa, and naval warfare between Christendom and Islam raged in the Mediterranean.
It wasn't just the Portuguese and Spanish. Europeans of all kinds wielded the dark sword. For instance-- we could go on for hundreds of pages otherwise-- the Dutch assaulted the small Indonesian island of Lonthor in 1620 "and slaughtered most of its approximately thirteen thousand inhabitants." (A Splendid Exchange, William J. Bernstein, 230)
But a funny thing happened.
What had succeeded against the Native Americans and other peoples didn't succeed against Islam. Though historians account that civilization inferior to the West's by the 1500's, it fought back, it hit back hard, even after being hit-- just as it had in the first round of Crusades. And, most impressively, it also proved the only civilization capable of strongly contesting the West at sea-- something not even India, China or Japan could do.
Although initially successful in some limited onshore fighting, and led by Charles V himself, the Spanish expedition against Algiers in 1541 (which included troops from other parts of Charles' Holy Roman Empire) failed because of a huge storm that caught the fleet offshore and did enormous damage, leading to the expedition's withdrawal. But that was just one battle in a war that finally ended in victory for Islam in Tunisia in 1574, the Spaniards surrendering to a force of as many as 300 ships and 100,000 men, Turks and North Africans. A year later Spain declared bankruptcy. Its greatest days were behind it. As for King Sebastian of Portugal, the one "obsessed with the idea of a crusade", he put it to the test in 1578 in Morocco, as many as 28,000 Portuguese and foreign mercenaries plus the 6,000 Moors of Abu Abdallah (one who hoped to gain power in Morocco) against the 40-50,000-strong army (both Moroccans and Ottomans) of the Moroccan Sultan Abd Al-Malik. The Conquistadors had certainly prevailed against greater odds than that. "In that year, the young king of Portugal resolved to destroy Islam in Morocco." (A History Of The Muslim World Since 1260, Vernon O. Egger, 125) But in the Battle of Alcazar the Portuguese and their allies were annihilated.
The Spaniards would continue to hold on to a handful of tiny North African enclaves, but the great dream of conquest was over.
And in the Indian Ocean arena, into which the West roared in 1497, there was a war lasting two-and-a-third centuries-- and even Islam's detractors will concede it has a doggedness, a staying power, beyond the West's, and can think in terms of generations and centuries, while Westerners are better with years and quarters. The war was brutal on both sides. As with the First Crusades, the West was the invader, and set the ground rules for what was to follow: No quarter asked, none expected.
Ottoman fleets fought the Portuguese in the Persian Gulf and the Red Sea, off the coast of India and the coast of East Africa, and troops fought them (and the Ethiopians) in Ethiopia, sometimes victorious, sometimes defeated, but never losing fight.
Other peoples joined the struggle at times, including both Islamic and non-Islamic Black Africans. In the Molucca Islands, in Islamized Indonesia, led by Sultan Babullah in 1570, there was a rising:
"The insurrection acquired an increasingly
Islamic flavor. Alarmed Jesuits reported that imams
from as far away as Aceh and Turkey were exhorting
the faithful to seek their heavenly reward through
jihad in the archipelago. The Moluccans proved
themselves every bit as vicious as the Europeans,
ripping babies from the wombs of local Christian
women [The Jesuits had had some success as
missionaries.], then chopping both mother and
child to bits. The revolt swept the Portuguese
from much of the area." (A Splendid Exchange,
William J. Bernstein, 197)
In 1585, and again in 1588, cities along the East African coast, supported by some Turkish ships, rose against the Portuguese. The risings were initially successful, but in the end the Conquistadors won this one, and the revenge they took along the coast was blood-chilling. A rising in Mombasa in 1631 also failed, and they too paid. But as in North Africa, Islam won in the end. A new and unlikely Islamic power, Oman, in northeast Arabia, not part of the Ottoman empire, rose in the mid-1600's, first threw the Portuguese out of their own land, and "then, testing their new military strength, they sailed to the aid of their Swahili fellow-Muslims, partly from a sense of religious solidarity and partly in search of commercial advantage for themselves." (East and Central Africa to the late Nineteenth Century, Basil Davidson, 139)
This war went on till 1729, and it ended with Islam victorious. As with the Spaniards in North Africa, Portugal held on to a few enclaves, but the great dream of conquest was dead. The Indian Ocean War between Islam and Christendom lasted longer than the U.S. has existed, is virtually unknown in the West except among specialists, has had no movies made about it (in the West at least) nor is ever likely to, yet speaks of a kind of profound underlying strength on Islamic civilization's part that is hard to define-- yet unquestionably it existed, and exists still.
Meanwhile, the Ottoman Empire pressed hard into Europe, with continued success. It was the only civilization that Europe encountered that conquered back : Byzantium (completed in 1453 with the conquest of Constantinople), Serbia (1459), Bosnia (1463), Moldova (1504), Rhodes (1522), Hungary (1541), Transylvania (1541), Cyprus (1571), and, unsuccessfully in the end, it made it all the way to the gates of Vienna (1529) and again in 1683. Europe feared the Turks as they feared no other people.
The West did win an historic victory at sea at Lepanto off the coast of Greece in 1571, but failed to follow up, and the Ottomans quickly rebuilt their fleet. Fernand Braudel called Lepanto "a victory that led nowhere." Nonetheless, "the Ottoman Turks lost the initiative in the Mediterranean and would never recover it." (Lepanto 1571, Angus Konstam, 90). But while the official fleet was largely blunted, the piratical Corsair fleets of North Africa would strike back into the 19th Century, utterly terrorizing Europe. (Ostensibly part of the Ottoman Empire, the Barbary states after the mid-1600's were in fact ruled by their own Corsair lords.) We have already noted their expeditions deep into the Atlantic, but they struck all around Europe, with a boldness and success that was simply astounding, as was the impotence of Europe's greatest naval powers. They captured 466 British ships just between 1609 and 1616, 27 British ships right off Britain's southern coast in 1625, about 80 French ships in 1628-34, some 1,700 Western ships overall between 1641 and 1644, and struck repeatedly at Ireland and England, including on shore, so terrorized Italy, Spain, France, Greece and others with land raids (some seizing 1,000's at a time) that much of Europe's Mediterranean coast was abandoned, and they even started seizing American ships in the 1780's. The Corsairs actually raided up the Thames River in 1817, this against the nation whose Navy had just defeated Napoleon! Between 1530 and 1780 it's possible that as many as a million-and-a-quarter Europeans were brought to North Africa for enslavement, with many dying quickly under brutal conditions. It is amazing to read of the sense of helplessness Europeans felt, they who, at the same time, were rampaging over the Earth:
"Everyone...could see with their own eyes
the desolation of the Spanish, French, and Italian
coasts...the wretched beaches, the abandoned islands,
the shacks ashes, the fishermen in flight...." (Storia
della Marina pontificia, volume 3, 191, Alberto
Guglielmotti, quoted in Christian Slaves, Muslim Masters,
Robert C. Davis, 24)
We don't mean to brush any particular moral gloss on Islam's resistance to the Second Crusades. Oh, occasionally Corsairs might throw a jihadi spin on their activities, but basically they were in it for the money-- from the sale of captives into slavery, or ransoming them if they were rich, noble or high clerics, or selling off whatever loot they got from ships or shore. (They even seized fish from Icelanders and from the vessels they captured off Newfoundland.) As for the Ottomans, they conquered because that's what they felt an empire did-- "...a state that regarded war as its principal activity...." (Global Crisis, Geoffrey Parker, 186)-- and their Sultans were hungry for glory, and expansion meant new revenue (especially for an empire whose population fell during the worst of the Little Ice Age), and conquest produced more slaves, and war provided an outlet for the elite Janissaries (who, like all "Praetorian Guard" types, could just as easily turn on their rulers if not otherwise occupied), and it provided a source of booty for peasant soldiers who otherwise had no hope of wealth in their lives. Others again fought to defend their homelands, as some of the East Africans and Indonesians we've seen. All the regimes at war with each other during the Second Crusades, Christian and Muslim, were authoritarian, patriarchal, ostensibly and ostentatiously religious, and comfortable with slavery and serfdom. But the point is: Islamic civilization, held inferior, fought back with a power no other non-Western civilization ever mustered (until the rise of Japan in the 20th Century). It took the battle to Europe's shores, and on to its land mass, rocking Europe back on its heels, and was the only enemy Europe ever feared at home, indeed, sometimes felt helpless before and terrorized by. And Islamic civilization was not yet militarily or technologically inferior, only scientifically and intellectually inferior, but that wouldn't really pay off for Europe in military terms till the second half of the 19th Century. This Sixth Test Islam Met, and if it hadn't it would now be extinct or obscure. Islam needed strength then, not cleverness or intellectual brilliance, and it found it, and it survived monstrous centuries partly by an animal strength, partly by the strength of faith, and partly by attracting new peoples into Islam and renewing itself through them, as in the next couple of centuries it will enjoy another wave of renewal and revitalization as European nation after European nation turns majority Islamic, or, if conglomerations of minorities, hold Islam as the prime minority.
As for then, as usual Ibn Khaldun caught it, and early:
"For him, the coming of the Turks was a manifestation
of God's beneficent concern for the Muslims, and brought them
strength and renewal at a time of weakness and decadence."
(What Went Wrong?, Bernard Lewis, 176)
But then comes the Seventh Test, and Islam would be challenged by even more extraordinary scientific, technological, intellectual and political advance by the West. Islam had preserved itself but only for this next trial.


12. THE SEVENTH TEST: FORCE BY A NEW KIND OF WORLD (THE THIRD CRUSADES)

The world before the late 18th Century was first the Old World and then the Old World Tweaked, and proved was that there was no challenge in either that classical Islam couldn't handle or at least survive. But, as from out of an egg broken open, some new creature was about to step forth in the West, one with essentially magic powers, because it finally understood Nature, whose power is infinite-- and a bit available. It took some time, but the West's unprecedented interest in and openness to actual reality was about to start paying dividends. And, as it took Nature's power, it slowly, tentatively, with retreats during the process, began to think maybe it should consider releasing the power of its own human capital to help administer this new regime of power, even considering human types for the task never thought of before-- peasants, women, Jews, others, and wondering about new forms of social organization, like democracy, that could for the first time incorporate all their hitherto marginalized energies-- another previously overlooked kind of magic power. Inevitably, this would affect religious arrangements too, and confront existing religious power bases, and many conservative power bases in general-- but the West was ready for that. Who else was?
Nobody, actually.
The West rushed the vacuum. And its new power gave it that feeling of being "driven by destiny" we mentioned earlier. Yet it still drew on the older feeling of religious power. An irresistible combination this would prove. Its defeats in the Second Crusades thus turned out-- amazingly-- not to actually matter all that much in the end. And it meant Islam would have to fight all over again, but this time with an enemy that came at it not just with the old brutality but a new seductiveness. The task for all other civilizations now became much harder, and subtler-- since resistance, even successful resistance, wouldn't be enough, though necessary (if you thought there was something about you worth preserving separate)-- you would partly have to become the enemy as well, which meant giving up part of yourself-- but how much? Which part?
The epic breakthroughs of Newton are contemporary with the Battle of Vienna in 1683, and more important, and in 1698 the first genuine steam engine appeared in England, marking the beginning of a civilization powered by fossil fuel. And, again showing the power of printing, was soon advertised. The Islamic world, meanwhile, was still resisting printing, as if it was condemned somewhere in the Qur'an. There was, of course, nothing in Islamic doctrine inherently anti-printing, as has been proved since. Just a fear among some well-placed Islamic powermen, religious and secular, that somehow this new thing was threatening, or even sacrilegious.
And the Revolutions in America and France, announcing new possibilities in social organization, breakthroughs akin to and as momentous as the scientific and technological ones? The American Revolution was far away, and seems to have had no impact. But France was closer, its relationship with the Islamic world went back to the Middle Ages, and events there were known. Characteristically, the powers-that-be in Islam still thought they lived in secure isolation from such "distant" events. The Ottoman Sultan retained relations with the Revolutionary regime, and even felt he could open up his Empire to the extent of accepting military instructors from it.
The isolation ended-- forever-- in 1798, with Napoleon's invasion of Egypt. His military rationalization for this was dubious. But what really was at work here was that ever-swelling sense of destiny in the West. As Napoleon voiced it (in 1804): "I am destined to change the face of the world...." He spoke for millions, in all walks of Western life. (In 1798 Beethoven wrote: "Power [his emphasis] is the moral principle of those who excel others, and it is also mine.") (Hegel, in 1806, called Napoleon "a soul of worldwide significance...an individual who...encompasses the world and rules it.") (The West, reborn as modern, joying in its unique new power.)
Uselessly now might the Sultan rage:
"The French nation...abandoned all religion....
They assert that the...Qur'an, the Torah, and the
Gospels are nothing but lies...that all men are equal
in humanity and alike in being men...And in this
vain belief and preposterous opinion they have
erected new principles and set laws and established
what Satan whispered to them...."
(Actually, once in Egypt, Napoleon proclaimed: "I respect God, his Prophet and the Qur'an....")
As in 1097-99, the "Franks" met with stunning initial military success, and it was a shock to the Islamic world with what ease they did so. And, as after 1099, the Muslim forces rallied and eventually, in 1801, the French forces surrendered-- but it was really due to British force, plus the bubonic plague still raging in the Middle East that decimated French ranks. (Napoleon had long since fled back to France, to pursue his ambitions there, leaving his army to its fate.)
Egypt was part of the Ottoman Empire again, but not actually through Islamic strength.
1798 marks Islam's entry into the modern world. Now everything must change. A particular French army surrenders in Egypt in 1801? Irrelevant.
The entire Islamic world was now fated to be targeted for conquest by various European nations swollen with confidence and a sense of mission and contempt for Muslim people. In Muslim Africa France struck first, in 1830, in Algeria.
In truth, France would have been justified in a landing there, if it was limited to wiping out the Corsairs. Occasional offshore bombardments by European vessels against the pirates had taken place since the 1600's, with American vessels joining the battle ("to the shores of Tripoli") in the early 19th Century, but these didn't and couldn't do the job. France decided to land-- in 1830 37,000 troops sailed from Toulon in 675 ships-- and-- soon after landing decided to never leave.
We can call this the beginning of the Third Crusades, and they would be successful for a while. The balance had tilted sufficiently.
The Europeans.
Feeling driven by destiny, with God behind them.
Check.
The fear of death suitably overridden:
The bravery that the Europeans would show, the courage and endurance and conviction of their troops as they went forth to conquer the world, was astounding. Under the harshest of conditions, in the greatest crises, their warrior spirit never flagged.
Behind them victories in wars where victory had realistically seemed impossible, fueling the destiny-feeling.
Check:
In the 1790's European powers marched against France's Revolutionary army of amateur conscripts, confident of crushing them, but were crushed instead. Followed by nearly two decades of victory-after-victory under the command of a military genius, Napoleon.
Great historical tests passed, against all the odds.
Opening to new power through the magic of science:
By 1830 some of Paris was lit by gas. There were steam engines. Steamships. Photography. Flight (in balloons). Industrialization. Social and political reorganization. 1830 saw the inauguration of a constitutional monarchy. There was a parliament. Slavery and serfdom had been abolished-- unlike in the Islamic world, where slavery was flourishing. Scientific agriculture. France's agricultural potential had obviously always been greater than Algeria's. Now it was realized. The demographics tilted in France's favor. In 1000 AD Algeria's population was about 2 million, France's about 6-1/2 million. By 1830 Algeria's population level had barely budged. Maybe a little over 2-1/2 million. Stagnant. France's had soared to around 33 million, and rising. a young, vigorous population, marrying, with large families, knowing it had met history's tests, confident of every test to come. And, though more secular than before, still a Christian nation, with the strength faith brings.
And with no compunctions about using its power, no worries then about "human rights", no delicacy in arms.
"On two separate occasions in 1845, French
troops asphyxiated an estimated 500 Arab men, women
and children by setting fires at the mouths of caves
where fleeing tribes had taken shelter....as the numbers
of French troops in Algeria soared [to 108,000 by 1847],
the country was laid waste from end to end, in some
areas repeatedly." (Wars Of Imperial Conquest In
Africa 1830-1914, Bruce Vandervort, 68-9)
No apologies.
For being great? For being superior? Destined? Owed? And only doing what was meant to be done?
Without apology, France's Prime Minister Jules Ferry addressed the National Assembly in 1884: "Gentlemen, we must speak loudly and more honestly! We must say openly that indeed the higher races have a right over the lower races...."
The French commander, General Thomas-Robert Bugeaud, who brought the first phase (1830-1847) of the Algerian War to successful conclusion:
"Far from being ineffective...such liquidations
[such as in those caves] would finally convince the
natives that they had no choice but to 'accept the yoke
of conquest'....We have never got anything from
these people except through force."
What chance did a "stagnant", "decrepit", "doomed" people like the Muslims have against a force like this? Anywhere?
(Let alone how could we write an essay entitled "Islam's Inevitable Victory"?)
Muslim civilization's prospects for the coming centuries seemed dim. It was unquestionably behind. It was outnumbered. (Populations mid-19th Century: Europe some 265 million, North Africa and the Middle East a bit over 40 million.) Starting in the second half of the 19th Century the West would begin displaying and using weaponries never dreamt of. The Muslim world had to somehow fight off this titanic foe. While also learning from it, taking from it where justified. Without ever losing a sense of self, an identity worth preserving. Or falling prey to any of a host of modernity's "diseases". While renewing its faith. That ancient faith born in a world so different from this as to seem some sort of alternative universe.
How?
Yet-- it did.
On the battlefields of colonialism Islam fought the West's attempts with a ferocity and courage it has never really been given credit for. Even when locked in as colonies there was no ultimate giving-in. The fighting was on-and-off, but "off" was truce, never surrender. General Bugeaud might think he had everything wrapped up by 1847, but nothing close. The Algerian War lasted from 1830 to 1962 and ended with the Algerians victorious and independent. The Afghans fought three wars against Britain (with many a skirmish added): 1839-42, 1878-81 and 1919. In 1842 they won perhaps the greatest military victory any non-Western people ever won against a Western colonial power, wiping out a 16,000-strong mixed British/Indian force to the last man (or almost-- one Scottish doctor made it out.) And of course in the late 20th Century the Afghans pulled off another victory that will live forever in Islamic lore-- the kind of victory that creates a narrative of destiny, akin to the great victories of the 600's-- the defeat of the world's second superpower, the Soviet Union, which on paper seemed to have the strength to squash the Afghans. There was something missing in the Westerners in that latter war, despite their power, yet still present in the Muslims. In West Africa France went up against tough Black Islamic fighters, the best of them led by Samori Toure, called "the Bonaparte of the Sudan"-- in truth he was good but not that good-- a commander not defeated till 1898. Samori's army-- and learning from the West, not just fighting it, was the necessity for Muslims everywhere now-- proved capable of something I believe no Native American tribe or nation ever proved capable of-- manufacturing, with no outside help, their own gunpowder, cartridges and rifles, possibly even repeating rifles. The French didn't fully pacify West Africa until the 1920's. It took until 1903 for the British to defeat the last Nigerian Emirates, and it took five campaigns between 1900 and 1920 for the British to subdue the Somalis. The British were capable of immense brutality on their colonial mission. In 1906, feeling that the northern Nigerian village of Satiru was rebellious, the British High Commissioner for northern Nigeria oversaw a massacre of 2,000 village peasants. "Prisoners were executed, their heads cut off and put on spikes. Then the village was razed to the ground...." (The Scramble for Africa, Thomas Pakenham, 652, quoted in Wars Of Imperial Conquest In Africa 1830-1914, Bruce Vanderwort, 187) Italy moved on Libya in 1911, looking for its own piece of North Africa, and was stunned by the opposition it met:
"Officers and men were ignorant of Arabs and
Berbers, and saw in the resistance to conquest and
fearlessness of death evidence of their bestialita.
Panic, and a desire to inflict reprisals on a native
populace which had apparently betrayed them, led
to a brief orgy of summary executions in which
hundreds-- perhaps thousands-- of Arabs were shot."
(Army, state and society in Italy, 1870-1915, John Gooch,
141, quoted in Wars Of Imperial Conquest In Africa
1830-1914, Vanderwort, 206)
The Italians never won. They would use planes, armored vehicles, drive 80,000 Libyans into concentration camps. Guerilla warfare against them continued even into World War II, even as the Axis and Allies used Libya as an arena. The leader of the Libyan forces, forces called the Senussi, became King Idris I of an independent Libya in 1951. Some 250,000-300,000 Libyans gave their lives in their War of Independence. 500,000 or more Algerians gave theirs between 1954 and 1962. In Central Asia, within the Soviet Union, Muslims fought against the Bolsheviks into the late 1920's, in an isolated battle which outsiders, had they noticed, would surely have declared hopeless, and then they had to survive Stalin's cultural genocide:
"The government closed madrasas [schools]
and mosques alike. By the 1950's, of the hundreds
of madrasas that had existed at the time of the
communist revolution, only two...remained open,
and of 26,000 mosques, only 400 were still functioning.
Thousands of religious leaders were killed or fled to
neighboring countries." (A History Of The Muslim
World Since 1260, Vernon O. Egger, 380)
But they're still there, worshipping freely now, in independent countries of their own, and where's the Soviet Union?
But, as illustrative of Islam's ultimate strength, whether in victory, or temporarily in defeat, there are two examples that may stand out above all others.
One is the 300 Year War the Muslim people of tiny Chechnya (which is about the same size as the New York Metropolitan Statistical Area) have fought against Russia, then the Soviet Union, then Russia again. Say "Chechen" to a Westerner and the word they're most likely to throw back at you is "terrorist", with an assumption Chechens are in a way born bad-- unknowledgeable of a people pressed by three centuries of war, atrocity and genocide.
Russia had no right to Chechnya, a separate nation in a mountainous little corner of the world which had never bothered Russia, except the "right" the West felt it had as superior beings to take what they wanted anywhere on the planet. The first clash with an expanding Russia was fought in 1722, this to be a war that would be fought at times with immense savagery on both sides, but as in the First Crusades and Second Crusades the West struck first, out of the blue, and immediately laid down the nightmarish ground rules.
As Pavel Sergeyevich Potemkin, Commander-In-Chief of the Caucasian Line in the 1780's, said: "It is impossible to subdue the Chechens unless to exterminate them completely."
"...they should all be exterminated...like cockroaches...." added Adjutant-General Svistunov in 1877.
The Russians certainly tried. For instance, in 1819, Aleksei Yermalov, Governor of the Caucasus,
"ordered General Sysoev to surround the
village of Dadi Yurt with his troops and to slaughter
all its inhabitants, men, women and children....
Many Chechen folk traditions tell of the heroic
defence of the village by its men, encouraged
by the dancing and singing of the girls in the village
square. Once all the men were killed, the women
took their place, daggers in hand. To the Russians'
astonishment the surviving young women preferred
to cut their throats rather than become prisoners.
The few women who were captured jumped from
the ferry into the river, each of them taking the
Russian officer she was assigned to." (The Lone Wolf
and the Bear, Moshe Gammer, 35-6)
In this case all died. In others, where there were survivors, Russians sold some into slavery. And-- sometimes if they were women...Well, as a Russian Colonel Pullo put it around 1840: "...we have taken away their arms, we have only to take off their women's trousers."
The Russians tried. Even as they fought for their lives against the German invaders in World War II, Stalin diverted some of his air force to bomb Chechen villages. Finally, in 1944 Stalin forced as many as 500,000 Chechens (and nearby Ingush, another Muslim people), even army veterans, into cattle cars, to take them into exile in Central Asia. (Others didn't even make it on to the trains, but were shot, including children, on the spot, or even burned to death.) Of course, every Chechen and Ingush mosque was destroyed. Many died in the frigid, packed, unventilated cars. Possibly, the Russians poisoned their meager food. After being dumped in Central Asia many more died of starvation and disease. Maybe, in the end, only a third of the deportees survived. I'm not aware any Allied leader protested against their ally's genocide. But then, Franklin Roosevelt was the President who forbade the bombing of Hitler's concentration camps by American bombers passing overhead, or the rail lines leading to them, even when the bombers passed overhead still laden with bombs they'd been unable to drop elsewhere because of weather conditions.
The war has never ended, though currently in a semi-hiatus. It will renew at some point. One day, if they retain their faith, the Chechens will gain their independence. Barring some extraordinary and unexpected historical turnaround their foe is a doomed people, with a birthrate sinking them toward oblivion (as in all non-Islamic European peoples), with astonishingly short life spans by Western standards for the men, too alcoholic, too diseased, too coarsened and fevered by Western modernity to survive for the long run.
And speaking of Allies...After World War I that group of Allies intended a hard fate for Turkey, despite all the Wilsonian blather. Under the Treaty of Sevres of 1920 the Allies carved Turkey up. Istanbul and the straits between Europe and Asia would go to a European consortium. France would get some of south central Turkey. Italy would get some of southwest Turkey, plus islands. The Kurds and Armenians-- granted, two peoples who'd suffered terribly at Turkey's hands, especially in the Armenian Genocide of 1915-1916-- would possibly have states carved out of Turkey, with the details of who exactly got what left to-- well, basically the Allies told them go kill and take what you can. And, most grievously, the Greeks were essentially given a free hand to conquer as much of Turkey as they could, no doubt to be followed by ethnic cleansing or flat-out genocide-- as the Western powers washed their hands of the results. The Greek army to accomplish this was transported to Turkey by French, British and American ships.
What would be left to the Turks? Maybe a bit of land in the center of the country. It so happens I've traveled through some of that countryside. It's bleakish, agriculturally poor, can't support many, too many squeezed in would be doomed. In the U.S. we call it a reservation.
Though stunned, exhausted and depleted by World War I, the Turks did not accept their assigned fate. Led by Mustafa Kemal, who would later take the name Kemal Ataturk ("Father Of The Turks"), against immense odds, they first stopped the Greeks, who'd almost reached Ankara, and then threw them back.
The Greek-Turkish War was brutal, with atrocities on both sides, as was typical of so many of the wars between Christendom and Islam over the centuries. In the end the Turks conquered, and a vast ethnic cleansing/exchange of populations took place-- by the agreement of both parties-- a million Greek Christians back to Greece and 400,000 Greek Muslims sent to Turkey. The Allies eventually gave up their other seized pieces. The West was not happy with this result, but overwhelmed and exhausted by their recent bloody, insane and meaningless World War I they were unwilling to intervene to change the result. (Just as, though they hated Bolshevism and wanted it destroyed, they only had the strength for some small, brief, ineffective interventions in the Russian Civil War.)
Again, being modern, educated, enlightened, scientific, sexually liberated, or whatever, would have been of no use to the Turks at that point, would have weakened them actually, and today they'd
be posthumously memorialized if they'd been so, romanticized the way the West likes to romanticize extinct tribes or extinct animals or destroyed rain forests-- or only exist in a stunted form. They found the kind of specific vitality their society needed at that particular moment, and surprised the West, as Islam often has, since it's been assigned the status of a lower civilization. When the British, Australians, New Zealanders, French and Indians landed at Gallipoli in Turkey in 1915 many expected an easy victory, perhaps knocking Turkey out of the war. "Initially, the Turk was regarded by the British as 'beastly' or an ignorant savage...." (Gallipoli 1915, Philip Haythornthwaite, 21) Instead, they met Islamic steel, and some 45-50,000 Allied troops lost their lives and another 200,000 or so were wounded before giving up the battle and withdrawing. (Mustafa Kemal was the primary Turkish commander at Gallipoli.)
So Islam is here to stay, much to the West's annoyance. It has taken the West's best shot, and remained standing. Those nations in North Africa and the Middle East that in the end were colonized were colonized relatively briefly in historical terms, never for more than a human lifetime (except for Algeria). Had Europe wished to hold on to them eternally Europe would have had to fight an eternal war.
But meeting this Seventh Test would not be enough.

13. YOU'VE KEPT YOUR VEHICLE, BUT WHICH ROAD TO TAKE?

Whether it won or lost specific battles or wars, or fought to a draw, the West's magic powers continued growing year by year, and that continues, and this has had to be taken into consideration by anyone offering themselves as opposition, or a Second Way. It's as if you began a prize fight against a 6-0 180 lb. opponent in the first round and no matter how hard you hit him he continued to grow round by round, so that by the twelfth round he was 7-0 300 lbs.
This certainly has to be taken into consideration by you, since you've survived this far, with the only opponent who has shown this.
Definitely, you'd like to know the secret of his growth-- and he lets you have it, his secret.
It's simple: Become him.
Or you might say that over the last few centuries Western Man has come as a rapist but stayed to seduce.
And, mostly, those peoples once raped by the West finally have been seduced.
And don't underestimate this seductiveness. It is not as culture-specific as some think, but draws on primary hungers of all human beings, and offers pleasures and powers that are actual, whatever the long-term negatives may be. (And sometimes makes you doubt-- maybe as an afterthought-- the power of your own previous religious revelations.)

. . .

It is not true that in the 19th Century, 20th Century and now the 21st the Islamic world has been stagnant. Many Westerners still accept that as a truth, even after, say, the Arab Spring. (And watching the Arab Spring unfold, in all its desperate and courageous desire for change, I've been amazed at the cynicism and lack of support offered by the West, leaders and media both, and the continued support by Western governments and corporations for anti-democratic Islamic regimes, for Arabian sheikdoms and kingdoms, or Obama's sustained support of Egypt's latest tyrant and mass murderer, General El-Sisi. It's as if the West, deep down, preferred the continuation of what has been rather than having to deal with an uncomfortable new, and took strange psychological comfort in having a long-held negative opinion of Muslim capacity "confirmed" by the Arab Spring's general lack of success, the same way White males in America for so long took comfort in contemplating Black or female "inferiority".)
In fact, in the centuries mentioned above many in the Islamic world have pushed for reform, and some leaders have had success at it, though only Kemal Ataturk had near-total success (in his time). Muhammad Ali, the Ottoman officer who seized power in Egypt not long after the French surrender, and ruled it from 1805 to 1848 (while continuing to pay lip-service to the Ottoman Sultan as his "overlord"), understood that a new world had come and must be met by change, cutting funds to religious institutions, seizing the land of religious foundations, massacring the Mameluke warrior elite, building schools and roads, sending students to Europe, bringing in French teachers and military instructors and engineers, and setting up a printing press. His contemporary, Mahmut II, Sultan of the Ottoman Empire (ruler from 1808 to 1839), though a harsh despot, also understood stagnation must end, wiping out his own slave-warrior elite, the Janissaries, inviting in German advisers to create a modern military, suppressing the power of the Ulema (the religious authorities), working to secularize Turkey and its Empire, revoking quasi-feudal land holdings, developing a legal system outside of Shariah, sending students abroad and working to develop a modern educational system at home, establishing the first Turkish newspaper (The first newspapers in Europe date from 1609 or a few years before, and even America had a newspaper by 1690.), and taking other measures. A 20th Century example is Reza Shah Pahlavi, Shah of Iran from 1926 to 1941, personally corrupt, yes, but who built railroads and some 16,000 miles of roads, ending the ages' old isolation of the Iranian countryside, modernizing his nation's military, bureaucracy, educational system and legal system, and banning (for ordinary citizens) veils, beards and turbans.
But the great example is Kemal Ataturk, who I nominate as the greatest Muslim of the last half-millennium, if not longer (even though he was an atheist, apparently: "I have no religion, and at times I wish all religions at the bottom of the sea...Superstition must go."), who grabbed his nation by the neck and threw it into modernity, abolishing the Sultanate and the Caliphate (just a paper Caliphate by then), banning the fez, discouraging veils, abolishing the religious orders, promoting female education, giving women the vote (though votes mattered little in Ataturk's dictatorship) as well as the right to own property and hold office, adopting the Western calendar, banning polygamy, discouraging beards, reforming the legal system after Western models, replacing Arabic with Western letters, and ending Islam's status as Turkey's official religion. (Though, like so many leaders in Islamic nations before and since, without inner belief he cynically used religious ceremonies and words for his own ends.) And by his own personal conduct, his dress, his comportment, his open drinking ("I am not a fraud. I drink in my nation's honour."), his more-or-less open and even orgiastic unmarried sex life ("...marriage was not made for me."), he displayed himself as a defiant model of modernity.
Nor was change sought only by some political leaders. Throughout these centuries many Muslim intellectuals, artists, writers, have sought change and reform in their world. Some free-thinkers, even agnostics or atheists, others devout, and multi-volumes could be written about them. Just to take one prominent example (prominent in the Islamic world, unknown to nearly all my readers), Jamal al-Din al-Afghani (1838-1897), born in Iran, who spent his life arguing that "Islam...was compatible with reason, freedom of thought, and modern science and technology." (A History Of The Muslim World Since 1260, Vernon O. Egger, 343) And not just arguing and writing, but working for this goal throughout the Muslim world. In 1883 he wrote with a boldness that would be bold in 2015, even life-threatening if he was alive today:
"It is permissible...to ask oneself why Arab civilization,
after having thrown such a live light on the world, suddenly
became extinguished....Here the responsibility of the Muslim
religion appears complete. It is clear that wherever it became
established, this religion tried to stifle the sciences and it was
marvelously served in its designs by despotism....So long as
humanity exists, the struggle will not cease between dogma
and free investigation, between religion and philosophy...."
Even at the base of Islamic society there was an understanding of change in the world, and the coming of new ways and possibilities, and, yes, a hunger for them too. Charles Doughty, one of those incredible Brits-gone-native (Richard Burton, T.E. Lawrence, Wilfred Thesiger), traveled in the 1870's in the most isolated parts of Arabia, and even in a world barely altered from the 870's he encountered people like Hamud, the son of a local sheik:
"In our talk he enquired of those marvelous things....
the telegraph, 'and glass, was made of what? also they had
heard to be in our Christian countries a palace of crystal;
and Baris (Paris) a city builded all of crystal; also what
thing was rock oil,' of which there stood a lamp burning
on a stool before them...He wondered when I told them
it is drawn from wells in the New World; he had heard of
that Dinya el-jedida [America/The New World], and...
asked me of my medicines, and then he said, 'Lean towards
me, I would enquire a thing of thee....Hast thou no medicine,
that may enable a man [E.D.?]?' " (Wanderings In Arabia [abridged
edition of Travels In Arabia Deserta], Charles Doughty, 245)
This is why I referred to the "seductiveness" of Western civilization that accompanies its force, the hunger for its magics and pleasures and reliefs that are hard to resist, even among those resisting.
Wilfred Thesiger, the great 20th Century (though he died at an advanced age in our century, 2003) British explorer, adventurer and author, performed thousands of circumcisions on young Arab men, though he was self-taught medically. (Physically and linguistically Thesiger could pass as Arab, and did, but never denied to anyone that he was in fact "a Christian and a European....")
"Arab men, for whom the operation was mandatory,
clamored for Thesiger's services. He used clean implements
and Western antiseptics, whereas they often used a dirty
razor-blade and a piece of string. If we are to see a sexual
motivation here, then we have to take into account a huge
number of desperately grateful participants." ("Wilfred
Thesiger traveled with baggage", Bradley Winteron,
taipeitimes.com/News/feat/archives/2006/02/19/2003293774)
Thesiger himself wrote:
"In time few of these people were prepared to let
the local specialists circumcise them; they preferred to
wait until I visited their village or to come and find me
somewhere else. On one exhausting occasion, a hundred
and fifteen turned up, and I was hard at work from dawn
till midnight....My drugs saved many who developed
pneumonia as a consequence of the 'flu....They would
bring me, perhaps from a great distance, an old man
dying in agony of cancer, or a girl coughing up her
lungs from tuberculosis, confident that I could cure
them, and would go on begging pathetically, 'Just give
us medicine, Sahib, give us medicine.' " (The Marsh
Arabs, Wilfred Thesiger, 107-9)
News of this new world of power and possibility spread into every corner of the world, and it whispered into distant ears: "I have come. Don't you really want me?"
In the 1930's, Richard Halliburton traveled to places far off the beaten track, in a way no place today can be off the beaten track in our shrunken and flattened world, and even in isolation there was felt the pull of the New Thing:
In Saudi Arabia, a Wahhabi (Islamic fundamentalist) land suspicious of all things foreign and modern, meeting with its ruler Ibn Saud:
"Eager to interview such a commanding and
romantic figure, I brashly begged his secretary to
telephone him, long-distance from Jedda to Mecca, to
ask if he would grant me this honor. To my astonished
delight, he agreed....Ibn Saud arrived in a limousine
and a cloud of dust, followed by a long caravan of
cars all loaded down with his guards and servants."
(Complete Book Of Marvels, Second Book, Richard
Halliburton, 93-4)
Even in Tibet, then a completely isolated and medieval land (this prior to China's conquest and genocide):
"I've just had the good fortune to meet the
members of a telephone company who have been
summoned to Lhasa by the Pope-King [Dalai Lama,
the one before the current one]. He has requested
them to install-- of all things!-- telephones in the Potala
[the Dalai Lama's palace]. (Ibid., 243)
Having traveled in Turkey (twice), the United Arab Emirates, Oman and Egypt I can personally report that a Western material reality has been accepted, sometimes even embraced, in the Islamic world. Indeed, materially, the United Arab Emirates has become something of a modernist fantasyland. The resistance, where it exists, is to social and political patterns. (Even ISIS makes use of the internet-- with some sophistication, actually-- and modern weaponry. Supposedly, some of its warriors play video games in their off-hours.) Even Mecca, Islam's heart of hearts, is proving unable to resist the seduction of that "creative destruction" which is modernity's greatest characteristic:
"...shopping malls and hotels catering to the
superrich...an amalgam of Disneyland and Las Vegas....
'guardians' of the Holy City, the rulers of Saudi Arabia
and the clerics, have a deep hatred of history. They
want everything to look brand-new....Innumerable
ancient buildings, including the Bilal mosque, dating
from the time of the Prophet Muhammad, were
bulldozed....The house of Khadijah...has been turned
into a block of toilets. The Makkah [Mecca] Hilton is
built over the house of Abu Bakr....the Sacred Mosque
retains...intricately carved marble columns...plans
are afoot to demolish them, along with the whole of
the interior of the Sacred Mosque...." ("The Destruction
of Mecca", Ziauddin Sardar, 10/1/14, New York Times,
A27)
Even Muhammad's own house may not be safe from demolition: "It is only a matter of time before it is razed and turned, probably, into a parking lot." (Ibid.)
So. That's one road, to many the smoothest.
The current Islamic fundamentalist movement, especially in its terroristic aspect, is a desperate and isolated counter-movement basically attempting to guide, by itself, the Islamic world through this modern world of change and dizzying magic down a different path, Islam's own, which it believes has a truth and power worth preserving. And, morally harsh as it is to say, it may in the end be part of a process that does indeed preserve Islam as a separate historical species, one which could further other historical evolutions.
Indeed, it paradoxically reminds me not of something medieval but of a process celebrated in the West-- the Reformation. Yes, that same Reformation whose equivalent countless Western commentators have pressed on the Islamic world as needful for achieving modernity and the solution of religious strife.
Well, apparently unrecognized in the West, the Islamic world is indeed undergoing a Reformation, in its own way.
Though the Reformation is often characterized as an advance, a progressive movement, it in fact looked back and sought to restore an earlier Christianity, a simpler and purer one, without Popes and saints and supernaturally powerful priests and gaudy cathedrals and churches filled with organ music and statuary. And it often had little use for kings and aristocracies either. It was anti-decoration, often anti-art or even anti-pleasure. It wanted to purify the world it knew, it felt it needed that. And it was often extraordinarily violent. Indeed, what we call the Reformation could also be called The Hundred-And-Twenty-Six Years' War, commencing in 1522 with the first Protestant outbreaks and riots led by Protestants more extreme than Luther and the beginning of The Knight's War-- by German knights who supported Luther's cause-- and ending in 1648 with the termination of The Thirty Years' War, Europe's Catholics and Protestants having fought each other to exhaustion and realizing neither could eliminate the other, much as they wished to. Or you might call it The Hundred-And-Thirty-Years' War, since it wasn't until 1652 that Oliver Cromwell's Protestant (and genocidal) crusade against Catholic Ireland achieved its successful conclusion (for him, and then). Cromwell's suppression of Ireland may have cost 400,000 lives. (And 10's of 1,000's-- maybe over 100,000-- Irish men, women and children were also shipped by him to the New World as slaves.) Several 100,000-- including deaths by resulting famine and disease-- may have died in the English Civil War (1642-1651), both a political and a religious war. About 7% of the population of England, Scotland and Wales died in that war. (A contemporary percentage would work out to about 4.2 million deaths.) The percentage is far greater than Britain's World War I and World War II percentages (a little under 2% and 1% respectively). The West's modern world was born not just through intellectual and technical advance but out of a violence and bloodletting hugely past anything so far "achieved" by Muslim terrorists. (Those victorious Protestants in England then enormously increased the slave trade to the American colonies.) 3 million-- some sources take it to 4 million-- died in eight French Wars Of Religion-- Catholics (king, nobles, citizens and foreign allies) versus Protestants (nobles, citizens, foreign allies)-- between 1562 and 1598. (In truth, some intermittent fighting continued down to 1715.) 7.5 million were killed in The Thirty Years' War, about 1 out of every 70 human beings then alive. Modern Western civilization, so admired, has two parents-- reason and science, yes, but also warfare and killing, apocalyptic violence, roiling unreason, and a fever to "purify". There's a reason Copernicus received his copy of his De Revolutionibus Orbium Coelestium only on the day he died in 1543, though he had been working on it for decades. "I long hesitated whether I should publish my book...." He knew he'd find Catholic enemies, but in fact reaction against him was even more violent by Protestant leaders like Luther, Melanchthon and Calvin. The Bible was all-important to Protestants. So in his scientific ignorance and fanaticism Luther railed that "The fool is trying to turn the whole science of astronomy upside down. But, as the Holy Scriptures state, Joshua commanded the sun to stand still and not the earth." Calvin added "The world is so established that it cannot be moved." (quoting from the 93rd Psalm) Copernicus was beyond Calvin's reach, but he had Michael Servetus burned at the stake in Geneva in 1553, partly for expressing some doubt regarding aspects of Christian doctrine in his Christianismi Restitutio, especially the Trinity (The book was burned with Servetus.), but perhaps because the book also contained a new and modern description of the circulation of the blood. (Servetus was a physician; and he also may have been influenced by Al-Nafis' work, which had been translated into Latin.) And in the Dutch Republic Protestant ministers proved the most virulent enemies of Descartes. Innumerable "heretics" were burned at the stake or killed by drowning by both Protestants and Catholics. The Catholic Inquisition burned Giordano Bruno at the stake in 1600 for, among other things, suggesting there could be other worlds, and inhabited worlds at that. (Presumably, if the Catholic Church was as powerful today as it was in 1600, every "Star Trek", "Star Wars" and "Avatar" fan would be burned.) We haven't even mentioned the Witch Holocaust which swept Europe from the 1400's to the 1700's, with perhaps 100,000 "witches", mostly women of course, executed (often "confessing" after unspeakable torture) by both Catholics and Protestants. (Protestant New England's most prominent minister, Cotton Mather, asserted that "The devils...took a bodily possession of many people in Salem...There seemed to be an execrable witchcraft in the foundation of this...affliction.")
And if there'd been one nation that had achieved full and peaceful democracy and rationality by the 1640's it would have looked on those nations of "savages" like England, France and Germany-- and they were savages-- and spoken knowingly about how their people somehow seemed to lack a "capacity" to do any better. (Exaggeration? In "Defending The Coup" in the august New York Times, 7/5/13, A19, columnist David Brooks educated us as to how
"It's not that Egypt doesn't have a recipe for a
democratic transition. It seems to lack even the basic
mental ingredients.")
And yet a violent and crazy civilization built something remarkable upon the graves.
And so, it isn't necessarily the "nice" staircase that leads upward in history. And this is a dark, even unpleasing, a Darwinian conclusion, something about some kind of "dark energy" at work in human history, just as there is Dark Energy at work in the affairs of the universe. Our "dark energy" is intermittent, but sadly often appears as a preliminary to advance, a twisted expression of the vitality of those people determined to work life out for others and succeeding. The will-to-destruction ("creative destruction") will have to be balanced off at some point lest it go too far and consume everything.
Stop treating Muslims like some alien species because they splash through the same blood you have!
(And most individual Muslims, and some of their nations, have already gone beyond "violent" and "crazy".)
So consider with more perspective Islam's own extremist movements, from the ones mentioned in Section 5 to later ones like Wahhabism, the fundamentalist movement that appeared in Arabia in the 1700's and is influential to the present, or more recently-born movements like ISIS, Al Qaeda and Boko Haram. They too are puritanical, wary of art and decoration and music and stimulants and worldly pleasure, patriarchal, opponents of saints and holy sites, skeptical of science. (The Taliban wages a hard, murderous war against Polio vaccination.) Their non-violent equivalents in the United States, Evangelical Christians, the Republican Party's religious foundation, wage their their own feverish war against science, especially climate science and evolution, even in history's most technologically advanced nation. What was it we said earlier, the Muslim world lags the West by-- what? A century-and-a-half? A few centuries? In many ways the Muslim world is simply recapitulating the West's history, which worked out for it in the end, in a way. Certainly in the way of wealth and dominance.
The West and Islam are not in synch.
So, as in the way Protestants and Catholics battered each other, as there is a war between the scientific mind and the non-scientific mind, continuing even in the West, like the war in most single human heads between rational and irrational impulses, while modernizing and anti-modernizing factions battle in the modern Muslim world, as there is contemporary war between the West and Muslim extremism, and other human imbalances still unresolved, the human race finds itself still planted in the gladiator ring of history.
Who now wins?
Islamic civilization, having withstood the Tests, sees itself not just as a different branch of Western modernity, like China, but as Survivor, Alternate Choice, Second Way, Ultimate Victor.
Oh really?
And who now wins?


14. THE TITLE IS: ISLAM'S INEVITABLE VICTORY

In the last section we mostly considered religion from a negative point of view. Now we must look at its strengths, and especially the possible strength of a civilization based on the third of the great monotheisms. And we have spoken of the Muslim world's "lag" as if it was just a negative-- it's generally considered so in the West-- and now should look to see if this could turn out a positive as well, which could provide an amazing conclusion to recent history ("recent" being the last five centuries or so). Or if it will matter that Islam survived all those Tests. Could it be? That all those immense accomplishments of the West are-- in fact-- just leading it over a cliff, which a "slower" civilization will be fortunate enough to avoid, able to better judge the road ahead because another civilization has already traveled it? And still gets to hold on to the magic power which has appeared?

"Researchers around the world have repeatedly
found that devoutly religious people tend to do better
in school, live longer, have more satisfying marriages
and be generally happier....Religious people, he [psychologist/
researcher Dr. Michael McCullough, by his own admission
not particularly religious] said, are self-controlled not
simply because they fear God's wrath, but because
they've absorbed the ideals of their religion into their
own system of values, and have thereby given their
personal goals an aura of sacredness." ("For Good Self-
Control, Try Getting Religious About It", John Tierney,
New York Times, 12/30/08, D2)
To which we add that religious people are generally part of a community, held up, warmed, supported by it-- and made braver by it. Does it even matter if its doctrines are true or not? Has it ever? And a real community, not an electro/virtual community. In our increasingly atomized and isolating world.
As illustrative of the two life-ways now offered to the world, and within the civilizations of the world, let's look at two women.
The first is Yitta Schwartz, a Satmar Hasid (Satmar couples average nine children.) who died not long ago in New York City at 93.
She was sent to Bergen-Belsen concentration camp by the Nazis. But they did not break her. Two of her children died there, but despite what must have been her immense grief she did not break.
Though nearly 30 at the time she was freed from the camp, she bore twelve more children with her husband (who had also survived).
"Like many Hasidim, Mrs. Schwartz considered
bearing children as her tribute to God....'Just keep me
in your heart,' she used to say. 'If you leave a child or
grandchild, you live forever.' "
At her death Yitta Schwartz "left behind 15 children, more than 200 grandchildren and so many great- and great-great-grandchildren that, by her family's count, she could claim perhaps 2,000 living descendents." ("God Said Multiply, And Did She Ever", Joseph Berger, New York Times, Metropolitan Section, 2/21/10, 7)
(Another Hasid, Rabbi Y.S. Elyashiv, who died at 102, was credited in a Times obituary with "about 1,000 descendents".)
Now, another woman from the Ultra-Orthodox community, one of eleven children-- Leah Vincent.
"I had finally given up on God and decided I would allow myself to be liberated....", including "wearing an immodest sweater that highlighted my curves."
Her adventures begin.
At 22, on the subway, she picks up Luke.
"...putting a little tilt in my pelvis....I flipped my hair over my shoulder."
She soon sleeps with him: "...bald, in his early 30's, with pale skin, tired eyes and a thin nose over a goatee."
It goes okay for a bit, but finally "he admitted he had a girlfriend." In the spirit of honesty she admits something of her own "random flings", that "There had been several men in the months before Luke...."
Their "relationship" soon dissolves, but he phones her a few times in the ensuing year looking for a hook-up.
"I threw off the covers...Luke wanted me: I went."
Leah will not have 2,000 descendents.
Or 1,000.
Or fifteen children.
Lucky for 1.5.
Think she'll make it to 93?
And she of course has lost her community, to which her behavior is anathema.
("Adrift Too Long, Searching For A Navigator", Leah Vincent, New York Times, Sunday Styles, 1/19/14, 11)
Another article in the New York Times, "She Can Play That Game, Too", Kate Taylor, Sunday Styles, 7/14/13, 1:
(I'm such a lazy researcher I think I'll just stick with theTimes for a while.)
"...a slim, pretty junior at the University of
Pennsylvania...texted her regular hookup....'I can't
have a meaningful romantic relationship, because I'm
always busy'....traditional dating in college has mostly
gone the way of the landline, replaced by 'hooking up"
[Why do I keep seeing insects with hook-like mouthpieces
when I encounter that phrase?]....Penn is filled with
driven young women....preferring 'hookup buddies'...to
boyfriends....'I definitely wouldn't say I've regretted any
of my one-night stands...I'm a true feminist....' "
Another, Haley, "a blond, pink-cheeked senior", describes a U of PA party:
" 'You go in, and they take you down to a dark
basement...there's guys lurking on the sides and then
coming and basically pressing their genitals up against
you....' "
Haley says "she had to be drunk to enjoy it."
Haley again: "I was so drunk, I fell asleep while I was having sex!"
Marriage? The idea is rejected, for now anyway:
"They saw a woman's marrying young as either
proof of a lack of ambition or a tragic mistake that would
stunt her career."
(In the U.S., 71% of Orthodox Jews between 18-29 are married. Among non-Orthodox Jews it's 21%. Among Millennials of all types between 18-32 only 26% are married. [In the Silent Generation it was 65%.])
Remember, the U of PA is an elite university, training America's future leaders.
The Amish. A "quaint" people. Background color to modern life. (I've bought some cake from Amish at a Manhattan farmer's market.)
The Amish population in America is doubling every 22 years.
179 Amish communities in 1979 became 456 as of 2012, total population about 250,000.
Indeed, one Ohio county is soon likely, if it isn't already, to be majority Amish.
Doubling every 22 years means this:
2012 - 250,000
2034 - 500,000
2056 - 1,000,000
2078 - 2,000,000
2100 - 4,000,000
2122 - 8,000,000
2144 - 16,000,000
2166 - 32,000,000
2188 - 64,000,000
2210 - 128,000,000
2232 - 256,000,000
2254 - 512,000,000
2276 - Let's say 1 billion
2298 - 2 billion
2320 - 4 billion
2342 - 8 billion
2364 - 16 billion
In 3-1/2 centuries-- will the whole human race be Amish? Actually, that's more than twice the current size of the human race.
Well, not likely.
Too much can change in 3-1/2 centuries.
Think how different our world is from the world of the mid/late-1600's. Right?
In Israel in 2012 about 9% of the Jews were Ultra-Orthodox ("Haredim").
In 15 years, 2030, it's estimated it will be-- some 25%. The birthrate is astronomical.
Too much can change in-- just 15 years?
In 2012 74% of all Jewish children in New York City were Orthodox or Ultra-Orthodox.
I, who so deeply wanted to marry and be a parent, failed. I had no community, but traveled alone in the world. If I was Orthodox I'd be a grandfather many times over now.
The poverty rate of Hasidic Jews in Brooklyn is 43%. Amish are materially poor by American standards. The families of both groups are huge. How do they do this? You know how. Meanwhile, seculars struggle to raise two children. Many are just throwing in the towel on it. All across the developed world secular men and women are giving up on what was once an essential human experience.
U.S. % of adults over 25 who've never married:
1960 - 9%
2014 - 20%
2030 estimate - will be 25%
As of 2005 one-third of German women were childless (the highest rate of childlessness in the world at the time), and 44% of Germans said they intended to have no children.
47% of U.S. women 15-44 were childless as of 2014. Meanwhile, adultery among American wives rose 40% between 1990 and 2010, and about 15% now cheat on their husbands. ("Cheat wave for wives", no author, nypost.com, 7/3/13)
In Japan 56% of 20-to-30-year-old women were childless in 2006. Forget about having children. Japanese seem to have even lost interest in sex in recent times. In 2001 the average Japanese had sex only 36 times a year. (Americans: 124)
Only 20% of American households now consist of a married couple with children. In 1950 it was 43%. (And they were drug-free.) I remember when I was a kid listening to the contempt some White adults expressed toward Blacks for their morals. Well, now drug use is higher among Whites than it was among Blacks in the 1960's (though the law comes down harder on Blacks today for it) and the rate of single parenthood among Whites is about the same as among Blacks in the mid-60's.
Over the next couple of centuries, in fact, Western and Westernized peoples long among the world's most extraordinary, such as the Germans and Japanese, will apparently blink out of existence. Willingly.
Something has happened in their civilization, which until very recently had seemed the model for the world. Now it can't preserve itself.
Here's another woman.
The New York Times Book Review, 5/26/13, 12, reviews Waiting To Be Heard by young American Amanda Knox (or "Foxy Knoxy", as she calls herself) and her ghostwriter; maybe a murderess, maybe not, voted Italian television's "Woman of the Year"....Admits to a " 'campaign to have casual sex....' ", and her "candid summaries of flings and one-night stands exude triumphalism....drunken evening...stumbling out of the bathroom to find a boy she liked...'We went to my room and had sex.' "
The university town she studied in, Perugia, reads like some sort of jihadi caricature of Western decline and danger: "...a scene thick with drugs, alcohol and sex...'Down an alley a young man has lifted the skirt of his conquest...'-- compared to this Leah and Luke are Heloise and Abelard-- 'and is having clumsy sex with her under a streetlamp while her drink spills out of the plastic cup in her hand.' " (a description of Perugian lovemaking quoted from another book about Knox, Angel Face by Barbie Latza Nadeau)
Banging down too hard on Western women?
I don't think they're fundamentally decadent so much as transformed, as the West now is and shouldn't deny it, celebrate it if it wishes, and be honest enough not to expect no consequences.
So yes, Muslim fathers and brothers and terrorists and fundamentalists can be brutal to women and girls, even murdering them. They fear becoming the fathers and the brothers of Leah Vincents and Amanda Knoxes and Haleys and, whether you like it or not, whether it is right or wrong, they will fight to the death so it will not happen.
The North African/Middle East population:
1960 - 106 million
2002 - 319 million
2050 - 649 million (projected)
In Europe:
At some point in the next few years the majority of Netherlanders under 18 will be Muslim. Meaning, if the trend continues, the Netherlands is on its way to becoming a Muslim nation. Between 1989 and 2006 the Muslim population of Russia rose 40-50%, and mosques rose from about 300 to over 8,000. (Meanwhile, Russia's overall population dropped by about 6 million between 1992 and 2012.) Russia may have a Muslim majority as early as 2040. The United Kingdom's Muslim population may go from 4% in 2008 to 50% in 2050. (Other estimates, for these and other European countries, have lower percentages, based, for instance, on the expectation Europeanized Muslims will lower their birthrates. But all have rises in percentage.)
Europe's population, 21% of the world in 1900, will be around 7% in 2050. The population of the world under the control of the West in 1900 was over 40%, and by 2025 it will be down to about 10%. Islam's population-under-control in the time period? From 4% to 19%.
And it is without question that some time in the last third of this century the world's Muslim population will surpass the Christian.
South Korea. Once fertile. Now it is Westernized.
Time Magazine, "DEMOGRAPHICS", no author, Sept. 8/Sept. 15, 2014, 13:
"South Koreans face extinction by 2750 unless
the country's ultra-low fertility rate [1.3 children per
woman in 2012] improves, according to a government
study."
2750? No, try two lifetimes from now.
If a country's fertility rate falls to 1.3 (and South Korea's rate has generally been lower than 1.3 in recent times), and if it stays that low for long, demographic experts assert it falls into a downward population spiral from which there is no escape. Population falls by 50% every 45 years. Let's do some math again:
South Korea, 2009 population: 48,333,000.
2054 - 24,166,500
2099 - 12,083,250
2144 - 6,041,625
2189 - 3,020,813
We don't have to go any further. Let alone to 2750. That population of 3 million, really just that population of 6 million, maybe even the 12 million in just 84 years-- or push the population figures back another 50 years, it makes no difference-- will not be able to support a viable nation. The population will be extremely elderly, therefore also very sickly, lacking energy or creativity, or any sense of a future beyond the quickly approaching grave, and far too small and old to support any sort of viable military. Really, within a century-and-a-half South Korea will be less a nation than a kind of gigantic old age home, clustered no doubt in Seoul and Pusan, with the rest of the land abandoned to wild animals and vegetation or maybe given over to a few 10's of 1,000's of simple farmers.
Or, more likely, if history is any guide, since it abhors vacuums, conquered and repopulated by a younger and more vital people.
Who?
And this the fate of every nation remaining part of Western civilization (which of course has spread far beyond the West).
A revolution has happened over the last 500 years.
And every revolutionary celebrates revolution, thinks they're for it, when in fact they're only for the revolution up to their point. As if it won't sweep on. As if it isn't sweeping on.
Something has broken, even as other things are assembled. Sea change come. But tsunami, and barely understood. It goes beyond sex or drugs or a decline in marriage, those are reflections, symptoms of a larger dying.
Another few recent articles from the New York Times.
Just a bit of arts coverage now.
The New York Times, arguably the world's most respected, authoritative and influential paper, called great, considered straight (not in the sexual sense), and "gray" too, as befits its seriousness, a spokesthing for Western civilization today.
First, an article-- "Don't Fixate On The Orgies; He Has Vision"-- introduces us to European theater and opera director Calixto Bieito. The article is very admiring ("serious, nuanced vision"):
"...brutal 2004 production of Mozart's 'Abduction
From the Seraglio' in Berlin, in which local sex workers
simulated masturbation and oral sex onstage."
Or, as a theater director, of Tennessee Williams' "Camino Real":
"...woman slowly mimes sewing up the vagina
of her near-naked daughter...an orgy commences."
How does Mr. Bieito justify all this?
"I think about what the future will be for my
kids, and that feeling is what I try to put onstage."
("Don't Fixate On The Orgies; He Has Vision", Zachary Woolfe, New York Times, Arts & Leisure, 3/4/12, 4)
As if to make crystal clear what it thinks a smart, sophisticated Westerner should accept now, just a few pages later the New York Times writes, equally admiringly, of the work of Polish film director Andrzej Zulawski:
"...frantic coupling, nonstop ranting and smearing
food....hemorrhaging fluids from every orifice...cutting
her wrists...slashing herself with a carving knife...conjugal
relations with a slime creature...bludgeoning her lover's
skull and spooning his brains into her mouth....sex,
typically accompanied by a frantic drumbeat...avid,
ritualistic and violent." ("Food, Politics and Sex, Brought
to a Boil", J. Hoberman, New York Times, Arts & Leisure,
3/4/12, 13)
"Shock Me If You Can", Jennifer Schuessler, New York Times, Arts & Leisure, 9/16/12, 1 (in one of the two articles under that title):
"Artists...elevating shock to an artistic value, a
sign that they are fighting the good fight against oppressive
tradition and bourgeois morality....generating shock
remains the duty of anyone who aims to reflect the real
world back at itself...stuffing orifices with yams, to
illustrate society's degradation of women....the drag
queen Divine gleefully eating dog feces....incestuous
rape, necrophilia, sodomy with a broken stick...
vivid castration....cannibalism and serial mutilations...
drenchings of blood, vomit, diarrhea and pus....seeing life
as it really is [There's that word "real" again.]....semen
shooting out of a man's head (and hitting the camera)...."
The New York Times. "This Time the Trouble Isn't Wicked Stepsisters". 9/6/10, C1, a review, incredibly, by the Times ' great dance critic Alastair Macaulay, of performances by writer/performer Ann Liv Young:
"Dildos and masturbation have been part of her
theatrical fare. At MoMa P.S. 1...she insulted a fellow
artist's work (accompanied by urination and masturbation)
...And on Friday and Saturday she performed a one-woman
'Cinderella'...and also urinates and defecates onstage....I
have little squeamishness about this...most of her audience,
giggling coyly now and then, encouraged her....Ms. Young,
some 85 minutes into the show, failed to defecate on
cue...She invited audience members to help her...most
obliged...They offered manual assistance....This went on
for more than 10 minutes...I left...."
Catch the buzz.
Want some, Islamic world? No?
If this is Western civilization now, it will be fought, and it will likely die.
As Freud wrote, "...order and cleanliness are important requirements of civilization...it is impossible to overlook the extent to which civilization is built upon a renunciation of instinct...." (Civilization And Its Discontents, 51-2)
Yes, extreme manifestations. But manifestations of a civilization itself inevitably extreme, different from every other civilization that ever was on Earth, and hurtling forward seemingly unstoppably on auto-pilot.
Extreme in so many ways, a fundamental break from the past, and not apologetic about it either, its elite-- political, corporate, financial, media-- indeed often celebratory: Drugged as no other civilization has ever been drugged, freer than any other civilization has ever been of sexual constraint or rigid family forms? A deep and long-awaited expansion of sensory freedom and individual possibility. Creator of an ever-tighter electronic world matrix squeezing out privacy? Creating a great new kind of world community, a unity, deep and long-awaited. An ongoing destruction of many of the jobs that built middle- and working-class prosperity across the West, replaced by robots or electronically-attached Third Worlders? Well, didn't the death of buggy-building lead to the automobile industry? The substitution of that electronic matrix for human community, individualism, emotional capacity, a sense of nature? This new world will be better (and its builders richer). Love-making in the end reduced to drugged copulation with devices, while your helmet feeds you holography or 3-D? Wow! (And stop being such a fuddy-duddy.) Headed over a climate precipice? That's Al Gore's hoax. The climate is always changing. Or if it turns out to be real, we'll geoengineer it away.
Yes, there are alternative forces within this Western civilization but they are either religious groups that live separate from the mainstream, like the Amish and Hasids, patiently waiting for their time to come, or, sadly, politically impotent seculars like environmental scientists and climatologists-- has one member of either group ever served in the U.S. Congress?
And there, apart, still stands Islamic civilization, watching this.
Blessed to lag. Letting someone else go first. Seeing how it goes. Still fruitful, nation after nation soon to fall into its lap. Its faith intact. And its faith cleaner, simpler, easier to embrace, more truly monotheistic than Christianity (one god only-- not-- one? two? three?), free of the heavy weight of religious hierarchies and bureaucracies, deeper with community and family, those old institutions obviously slipping away elsewhere.
And its elite fighters apparently ultimately unbeatable by a West which leveled every other foe. Overall, taking in the many theaters of war in this latest round between Islam and the West-- Iraq, Syria, Afghanistan, Yemen, Somalia, Mali, Nigeria and others-- you'd have to say the spearhead forces of Islam are doing well, not great, but well, winning some losing some, advancing here, tactically falling back there, dodging drones and bombs but no longer worried about facing significant Western ground troops, biding their time when necessary, always thinking in terms of generations and centuries not years and quarters-- they're holding their own or more than that. And if they're violent and commit monstrous atrocities, which they commonly do, well, isn't that what the West has done, and look how it succeeded in the end in a realm-- history-- that often seems to be beyond morality. Not that they are Islam's final heirs, any more than the Inquisition or SS turned out to be the West's final heirs. But they are major alterers.
And Muslims are connected to their past in a way most Westerners aren't anymore. Just walking the streets of their cities or, even more, traveling rural areas-- you can still see the Middle Ages living, in the dress, the speech, the worship...And when a people feels that its past, with all its sacrifices, all its Tests Passed, still lives within them, they don't want to let it down, and they still feel its power and are energized by it. Surely, the victories of the past, the tests met-- must have some ultimate meaning? And the religion that's come down from the past, it too seems more alive, it's hard for most Muslims to believe there isn't something truthful underneath. So. They get to take strength and energy.
On the demographic front it's no contest. That war is over. The West has lost. Nations it considered its own will now slip from its grasp. In all this diversity there can be no new Caliphate-- but an Ummah, world-wide community of Islam, hugely expanded.
And the technological gaps are being made up. If there aren't to be any scientific breakthroughs-- well, the West can still provide those. But as we saw earlier, Islam is in no way fundamentally incompatible with scientific genius and progress.
And one also wonders if, in the end, the West will really succeed in keeping nuclear weapons out of the hands of Muslim nations other than Pakistan. (Despite the recent agreement between Iran and the Obama administration.)
There are great victories coming for Islam, and like the victories of the 600's they will create a feeling of destiny-on-our-side once again.
As will, now a trickle, soon a stream, then a flood, of Western converts to Islam, as a devitalized Christianity loses its hold on religious-minded Westerners, who turn to its alternative.
If ever there was an army that should fight on serenely in sureness of victory, it is Islam today. Correct?
Inevitable.
Inevitable?


15. BUT WHAT DOES THAT MEAN?

According to the United Nations Office on Drugs and Crime, in 2010 there were about 900,000 drug users in Afghanistan, and around 7% of the adult population was on narcotics. Some 2014 estimates up the number of drug users to 1.3 million, 1.6 million, 2 million. Take your pick. All this in one of the most conservative of all Islamic nations. In neighboring Iran, ruled by Ayatollahs, there are said to be a million drinkers, and maybe 10% of the population uses illegal drugs, not just old favorites like opium and heroin, but new ones like methamphetamines.
Islam's classic erotica-- with a rich history-- has been supplemented if not replaced by tempting internet porn. "Pakistan leads the world in Google searches for gay pornography....the Islamic republic is the world leader by volume of searches for the terms 'shemale sex,' 'teen anal sex,' and 'man f--ing man,'...." ("Pakistan #1 in gay hypocrisy", Michael Blaustein, New York Post, 6/15/13, 3) Straights too. In her amazingly frank Sex And The Citadel (non-fiction) Shereen El Feki learns in Cairo of "the neighbor who caught her husband, in their bedroom, having phone sex with her friend" (27) or "the sister who found porn on her husband's lap-top and, to his horror, turned the tables by uploading racy photos of herself" (27-8) or Iman, whose husband finds "greater satisfaction in surfing the Net for porn and chatting up women on Facebook...." (83)
Marwa Rakha, an Egyptian media star especially known for the personal advice she's given in print, on air and online, says:
"For a growing number of men, sex is an
expectation in a relationship; if she doesn't agree,
he's going to move on to another girlfriend....Even
those girls who don't go out, they're online, chatting
with four or five men at the same time." (Sex And
The Citadel: Intimate Life In A Changing Arab
World, Shereen El Feki, 100)
As an experiment, Rakha-- as "Jenny"-- went on to Adult Friend Finder, which she describes as a "swinger personals community", and "was swamped with requests from Egyptian men, and women...." (Ibid., 100-1)
Divorce? Up 135% in Iran between around 2002 and 2012. "At her work everybody is divorced, said Nazanin [35 years old]...She recently moved into a new apartment building where everybody is over 30 and single." That's Iran, not Manhattan. ("Single Women Gaining Limited Acceptance in Iran", Thomas Erdbrink, New York Times, 6/13/12, A6)
And while the fertility rate-- children per women-- is still extraordinarily high in many Muslim lands, in others it's fallen considerably. For instance, it fell from 5.0 in 1992 to 2.1 (the bare replacement rate) in 2002 in Iran, and in Bangladesh from 7.0 in the mid-1970's to about 2.6 in 2010.
And, as in the West (led by gleefully hypercapitalist America), Islam's younger generation is increasingly being sacrificed to the same monetarization-of-all-aspects-of-life and systems successfully nonetheless enriching elites, and so are unable financially to marry and have families, however deeply they wish to.
And, in contradistinction to some religious asceticism or lean desert ethos celebrated and romanticized by Doughty, Lawrence and Thesiger, there is that other strand in Islam that we have already alluded to in relation to the United Arab Emirates or contemporary Mecca-- an intense materialism and joy in wealth. Muslims are human beings. It bedazzles in The Thousand And One Nights, or in a walk through Istanbul's Grand Bazaar, which dates back to the 1400's, equally bedazzles in the newest shopping malls and skyscrapers, and is remembered in the incredible 40-day-long wedding celebration thrown in 832 by Caliph Ma'mun on his marriage to 18-year-old Buran:
"...a thousand pearls of unique size were showered
from a gold tray upon the couple, who sat on a golden mat
studded with pearls and sapphires...Balls of musk, each
containing the name of an estate, slave-girl, steed or other
gift, fell on the crowd of guests, each recipient receiving
the particular present which his ball of musk indicated...
a festival unparalleled in its magnificence." (Social Life
Under The Abbasids, Muhammad Manazir Ahsan, 293-4)
"Among the women, there is said to have been some competitive spending [for the wedding's celebration], and when one claimed to have spent 25 million dirhams, Zubayda [widow, granddaughter and mother of 3 other Caliphs] dismissively replied that that was nothing and that she herself had spent between 35 and 37 million." (When Baghdad Ruled The Muslim World, Hugh Kennedy, 172)
This essential sameness in humanity, this same openness to sensual and material satisfaction that seems to rest in so many in the Muslim world, inclining them from the priorities of the "eternal" to the somehow realer though transient priorities of life and body, despite 14 centuries of implorations and eternal promise, drives Islamic fundamentalists crazy and ever more violent, but is isolating them within their own Ummah, even as they battle in its name, and limits the extent of any possible victory, and they've achieved many, and will achieve many.
And what a contrast to Muhammad himself! "As Aisha would explain to later generations of Muslims, the Messenger of God died without leaving a dinar, a dirham, a sheep or a camel to his name while his battle armor was in pawn to a Jewish merchant for thirty measures of barley." (The Heirs Of Muhammad, Barnaby Rogerson, 130)
Look-- to drive to the heart of this matter-- let us finally ask the question we've seemingly danced around.
How many Muslims-- using the term ethnically-- actually believe in Islam?
Really. Deep down. Totally.
Genuinely believe that there is an Allah, that he and not the physical processes described by modern science created the universe, and his angel dictated the Qur'an to Muhammad, and the Qur'an and Hadith are truth, and no other guides should be followed by humanity?
Because, frankly, an enormous number of Muslims, today and through the ages, have acted as if they didn't.
And isn't this the actual dark truth: That there is no Allah or Yaweh or Christian God and we die, and remain dead for all eternity?
A Pew Research Center study in 2007 discovered the following beliefs among American Muslims regarding the Qur'an:
Word of God, literally true - 50%
In some sense the word of God, but not literally true - 25%
Not sure if the word of God - 11%
Not the word of God - 8%
Just don't know - 6%
Pew polling in 2010 and 2011 asked Muslims in the U.S. and abroad the question: How important is religion in your life? The possible answers were:
Very
Somewhat
Not too/Not at all
Very Somewhat Not too/Not at all
U.S. Muslims 69% 22% 8%
Muslims in:
Egypt 79 18 2
Jordan 83 12 4
Turkey 75 14 5
Lebanon 67 25 8
The results may be stronger, but not all that much stronger, than that for U.S. Christians:
70 23 6
But definitely stronger than for the U.S. public as a whole:
58 24 17
And of course a poll of Europe's public would find far more in the Not too/Not at all column.
A 2012 WIN-Gallup International poll found that 5% of Saudi Arabians said they were atheists-- which is the same percentage as in the U.S. Considering the enormous pressure to be a believer in Saudi Arabia-- whose government has declared atheism and terrorism to be equally criminal-- that is an extraordinary figure.
(In Egypt, the dictator El-Sisi has made atheists one of his whipping boys in an attempt to build popular support for his regime: "...pro-government media have been whipping up fears of threats to society from outsiders, whether foreign plotters, homosexuals, atheists or even devil worshippers." ["Egypt's gays go deeper underground, fearing crackdown", Maggie Michael, apnews/myway.com, 12/20/14])
But does it really matter that a surprising percentage of Muslims have their doubts? Any more than that a percentage of Westerners always had doubts about their faith and the percentages have grown, certainly since the 1700's? When did that ever stop the West from its successes? And you don't need a deeply faithful majority. You need 1% who will fight and die for their faith, 10% who don't do the fighting or dying but support them-- and the other 89% can come along at their pace. That's the winning army, and Islam has it.
And it senses victory.
The Islamic world has taken the measure of the West now, it has survived a millennium of tests, passed all but one (initially respecting how the West was surging) and is making up for that one. Humiliated, ridiculed, briefly conquered, it has nonetheless survived, and it thinks the strength that enabled it to survive can now take it further, much further. (China, another once-great civilization that was humiliated, ridiculed, conquered-- and is still seething-- also thinks it has recouped the strength for triumph. But even if it did, that would just be the triumph of a different kind of Western modernity. And it would be a brief triumph, as the Chinese inevitably disappear down the same demographic black hole along with the Koreans, Japanese, Germans and others.) (Might China and Islam clash in the end as Islamic peoples move in to fill the territorial gaps in a depopulated Asia?)
And.
But....
. . .

If I was writing a comparable essay in the 1200's I could have titled it: "The Mongols' Inevitable Victory. But What It Means."
And in the end it meant nothing to the Mongols, and created nothing.
A group of historical accidents-- happenstances-- situations-- made victory possible for a couple of centuries, that's all, and eventually the Mongols shrank back to nothing, but left continents' worth of corpses and ruins in their wake.
Is Islam really capable of anything more than this, taking over alpha status from the West for a couple of centuries, taking advantage of someone else's spiritual vacuum and loss of energy, before its own (universally human) contradictions pull it down too, making way for the Next Thing?
Does it realize yet the responsibility and opportunity that's about to fall upon it, to be the ruler of Europe? Is it capable of moderating itself, showing flexibility needed for the long haul? Is it capable of ruling wisely and well, and not vindictively, a Netherlands-- or a Russia? Or is it just going to win a 21st Century war, and peter out or blow up thereafter?
It has its problems it must solve first, that can't be solved by seizing a town there, winning a victory here, slaughtering "heretics" there.
The fanaticism that drives the spearhead warriors to impossible victories, or to hold on after seemingly crushing defeats, obviously contains the seeds of both short-term success and long-term failure, indeed, in the end, unless that fervor can somehow be folded into a non-violent mainstream, the seeds of destruction of Islam's cause. As with Nazism, Russian Communism and Chinese Communism, all born out of a ferocious energy and commitment-- and all three quasi-religions whatever their doctrines claimed-- and all briefly triumphant-- the violence of the extremism-- and faith-- that drove them eventually horrified, and sapped-- and, leaving morality aside, also rendered them inefficient at government, and in the end most of those they ruled ceased believing in them or wanting them. Can Islam somehow incorporate such an extreme energy and courage into something moderated, unviolent, built for the long term? That really is Islam's next and greatest test. And the puritanism makes life too dry, too constrained-- except for short periods of necessary sacrifice-- for most humans, who have senses that need feeding. And it's just too exhausting over the long haul to live at such a pitch. We saw how, even in the 7th Century, it only took Muslims a few generations to fall back into old lax partying human ways.
But if Islam eases up too much-- does it lose its sharp edge, its warrior spirit, its life energy? Become just like "those others", but dressed in robes?
There are problems that Islam needs to solve, imperatively. Can it? It needs to figure out how to consistently pass power from leader to leader. It needs democracy, actually, messy, unsatisfying democracy. But based on the occasions when they've run in elections it appears Islam's fundamentalist spearhead will generally achieve only minority support, sometimes slight, sometimes surprisingly strong. (But Islamist leaders have been fairly elected in Egypt, Tunisia and Turkey.) It needs to solve its "woman problem" once and for all, allowing half its population into the mainstream of society's life. Yet it needs to uphold the strength of marriage and family, while keeping Western-style decadence and enervation at bay. And incorporate technology without losing humanity.
And I wonder how Islam, even as it savors triumph, will be able to deal with two looming problems, nearing storms, not just upon Islamic lands but on all lands.
The Earth's climate is going to change, indeed is changing, and in ways that will often be dangerous to man, or carried to the worst possible conclusions deadly. (All the ranting and hatred of science of powerful American reactionaries plus a small number abroad can't change the reality.) Western civilization is incapable of meeting this challenge. It's too capitalistic, individualistic, materialistic, too short-sighted. Does Islam have within itself some kind of longer-term, communalistic, less materialist spirit to deal with this? If so, the Earth could be its to rule.
Religious faith is diminishing, flooded out by scientific truths, hard as they sometimes are to bear. It's happening within Islamic civilization, though more slowly. It is simply the course of things. If the leaders of a triumphant Islam remain largely religious, how will they look on the less faithful or non-faithful masses they rule? Persecutions? Forced conversions (though the Qur'an thunders against that)? Population "cleansing"? Or reach a kind of detached tolerance, and go on?
What if the elite loses its faith, as in much of Europe or China? Can some sort of Successor civilization take over from Islamic civilization?
These are the Tests coming, and my read-- and no one can know for sure-- is that Islam will fail some of them. If I'm wrong, then truly Islamic civilization will deserve the Earth. If I'm right-- well, Islam's triumph will just be for a century or two, though even that will be historically significant. And then Islam will follow the West into diminishment, to be superseded by whatever great or terrible thing follows.
All successful societies, civilizations-- and faiths-- have trouble imagining a future radically different from their present, but that's history. Heed Heraclitus, the ever-change of old rivers. As regards religion, an assumption seems to be that the suite of human religions is set, that the religions that count the most now will necessarily count the most in the future. And that whatever religion people adhere to it will always include gods, or that One God.
But like two fault lines still deep in the Earth, but soon to shake it, I can see two new religions coming, perhaps explosively. And when they come, Islam too, even victorious Islam, will have to deal with them.
One is the Faith Of The Earth, a revolutionary pantheism, perhaps explosive, violent, substantially godless unless Gaia is its God (or Goddess), as the world environment starts to crumble under the regime of technocapitalism.
The assumption, of course, of the world elites, as said, is that which is will continue. Oh, there'll be some tweaking. More people will ride bikes. Natural gas will substitute for coal. And the broad, drugged, material-dazzled, entertainment-drugged and sports-drugged masses will simply accept the destitution of their lives and the destruction of their Earth environment, silently.
To the elites:
That's not how history works.
It works by explosion and counter-explosion, revolution and counter-revolution. With new faiths rising alongside.
So that is one great coming rival to the victorious Islam, if Islam chooses to be its rival.
The second new faith, only now stirring, coming to life, but barely visible unless you look hard, is the Faith Of The True Immortals, that carrying to its logical conclusion of the profound digital and biomedical revolutions, and technological revolution in general, the attempted merging of man and machine to create a new being and faith, one without a god yet hoping for eternal life, or at least an extraordinarily extended life. And it has the best chance of any religion humans have ever conceived of to actually be true. Though it means surrendering much of what has made us human. (Its advocates will say "transcending", not "surrendering", and others will violently oppose that-- with Islam as their champion?)
If you look through the centuries, each has its totally unexpected explosions and super-explosions, which turn the expected realities inside out, so we should expect the same. Pick one or more per century over most of the last millennium:
1100's - The Crusades
1200's - The Mongols
1300's - The Black Death
1400's - The Renaissance
1500's - Where to start? The Reformation. The New World. The beginning of the Great Enslaving. The birth of modern science.
1600's - Where to start? Newton. The steam engine. The depths of the Little Ice Age. The beginning of the exhaustion of Europe's religious spirit and willingness for religious war.
1700's - Democracy. Revolution. The overthrow of the Old Order. The Industrial Revolution.
1800's - Unending. The coming of modern technology. The birth of mass culture. Colonialism. The official end of Western slavery. The decline of Classical China and the Ottomans-- both thought they'd last forever.
1900's - One vast revolution. Ceaseless wonders and unending horrors. The rise and fall of Communism and Nazism, tens of millions of corpses left behind. The Great Climate Change begins. The American Century begins and ends in two generations. The decline and rise of Islam. The Great Digital Change. The Rise Of Women. The Rise Of Youth Culture. The Reign Of The Drugged Mind. The colonization of Western culture by Black culture. Just touching, just skimming.
2000's - The Devitalization Of Western Christianity. The Triumph Of Islam. The Demographic Victory Of The Deeply Religious. The Rise Of New Religion. The death of capitalism as a mass movement; its survival as an elite prizegame for those in the elite fortress. The Earth alters. Our consciousness alters. Human morality turns inside out.
Just skimming, just touching.
So now Islam will have its Moment, following Moments past. And future Moments will flow past it. Those Moments, in the end, are not to be determined by the military thrashings of a fading America and a dying Europe, which can kill bodies but not change the course of rivers, rivers rushing the ever-living, rushing the ever-wondering, off, to their futures beyond.

Return to the essay table of contents