<![if !vml]>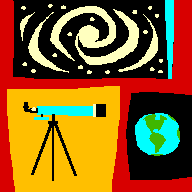 <![endif]>
Return to the essay table of contents
4. REJECTED ARTISTS - NEW AUGUST 2009
-- Noted, jotted down and mourned, over the years, and inconsistently sourced --
THE ACADEMY AWARDS
Never won an Oscar (prize either given to another work or artist, or the work or artist never even nominated):
Best Picture: King Kong (also see: Merian Cooper)
The Wizard of Oz
Citizen Cane (nor did Orson Welles win Best Director)
The Searchers
Psycho
2001
Taxi Driver
Raging Bull
Goodfellas
Jaws
Star Wars
Tootsie
Saving Private Ryan
Best Actor: James Stewart (for: It's a Wonderful Life)
Clark Gable (Gone With The Wind)
Marlon Brando (A Streetcar Named Desire)
James Dean (Rebel Without a Cause)
Peter O'Toole (Lawrence of Arabia)
Robert DeNiro (Taxi Driver)
Dustin Hoffman (Midnight Cowboy)
John Travolta (Saturday Night Fever)
(Charlie Chaplin, Greta Garbo and Cary Grant never received a competitive Oscar for any of their movies.)
Also, the Academy didn't consider Francis Ford Coppola worthy of a Best Director's Oscar for-- The Godfather.
("The 800-lb. Golden Gorilla", Richard Corliss, TIME, 2/25/08, 57)

MICHELANGELO ANTONIONI
Unnamed screenplay rejected by reader for Paramount. Reader's report: "Except for a few flashes of skin and the car crash at the end, this would make a very tedious film...An unfunny parody of Antonioni at his pretentious worst." Screenplay rejected by others too.
(N.Y. Times, Theater Section, 1975)

HAROLD ARLEN
"Over The Rainbow" initially dropped from The Wizard of Oz (early prints). It was said to be too "sophisticated", and that it "slowed down" the picture.
("Turning the Music of the South and the Shtetl Into Bluesy Sophistication", Adam Cohen, N.Y. Times, 2/11/05, A24)

FRED ASTAIRE
Screen test. Turned down. "Can't act. Slightly bald. Can dance a little."
("Fielder of Dreams", Gary F. Will, N.Y. Times Book Review, 5/7/06, 13)
(Also: Fanfare, 9-10/82, 41)

W. H. AUDEN
"September 1, 1939" turned down by The New Yorker.
("Eustace Tilly, Call Home", John Leonard, N.Y. Times Book Review, 2/13/00)

J. S. BACH
St. John Passion not performed in the U.S. till 1888, the Mass in B-Minor not till 1900. His choral music was considered "too arcane and too difficult."
("Tracing Bach's Slow Start in America", Anthony Tommasini, N.Y. Times, 6/26/95, C16)
And of course, famously, he was only appointed Cantor of St. Thomas' Church in Leipzig because, as one member of the Leipzig Town Council put it, "Since the best man could not be obtained, lesser ones would have to be accepted."
After his death, hundreds of manuscripts of Bach's ended up thrown away, the works lost forever.

THE BEATLES
Capitol Records in U.S. rejected Beatles singles (including "I Want to Hold Your Hand") four times. Finally relented the fifth time.
("Alan W. Livingston, Talent Spotter Who Signed Beatles, Dies at 91", Bruce Weber, N.Y. Times, 3/17/09, A25)
In 1962 producer George Martin brought Beatles tapes to virtually every record company in London. Rejected by every single one.

SAMUEL BECKETT
His first novel Murphy rejected by 42 publishers.
("Illuminations of the Grotesque", TIME, 5/22/78, 91)

LUDWIG VAN BEETHOVEN
"Your pieces are not worth the money and you should consider it beneath your dignity to waste time with such trivia that anyone can write." -- Peter Verlag music publishers, in turning down Bagatelles, Op. 119.
(Preface to Henle edition of Beethoven's Klavierstucke)
Beethoven dedicated his Violin Sonata, Op. 47, to Rudolphe Kreutzer "who disliked it, however, saying it was unplayable, and never performed it."
("Poet's Muse: A Footnote To Beethoven", Felicia R. Lee, N.Y. Times, 4/3/09, C28)

HECTOR BERLIOZ
Les Troyens turned down by Paris Opera for performance and by Choudens for publication (after Choudens said it would publish the work).
(Notes to Phillips LP, Colin Davis conducting)

LEONARD BERNSTEIN
West Side Story turned down by almost all producers to whom it was offered.
(PBS broadcast, 8/25/78)

JACK CANFIELD & MARK VICTOR HANSEN
Their Chicken Soup for the Soul turned down by over 20 publishers. Editors "thought the concept and material weak." Picked up by small Florida publisher for nominal advance. Became bestseller, in the millions, with many bestselling sequels in the franchise.
(Guide To Book Publishers, Editors, & Literary Agents 2007, Jeff Herman, 829-30)

FREDERIC CHOPIN
New director of Karntnertor Theater in Vienna not interested in Chopin for concert, 1830.
(Chopin's Funeral, Benita Eisler, 35)
Haslinger, music publisher, told Chopin they weren't interested in publishing his latest works, 1830.
(Ibid.)
Chopin applied to perform in event sponsored by the Societe des Concerts, the Paris Conservatory's official concert series, 1832. Rejected.
(Ibid., 46)

MERIAN COOPER
Film Director. Turned down by Paramount, MGM and Warner Brothers to make King Kong.
(N.Y. Times Magazine, 12/12/76, 84)
After King Kong made and released, film didn't receive an Oscar nomination for Best Picture.
("The 800-lb. Golden Gorilla", Richard Corliss, TIME, 2/25/08, 57)

EMILY DICKINSON
Poems rejected (after her death) by Houghton Mifflin as "queer - the rhymes are all wrong".
(The Life of Emily Dickinson, Richard B. Sewall, 221)
Thomas Niles, publisher of A Masque of Poets (1878), which included one poem by Dickinson, rejected the next seven she sent him. His reason? "It has always seemed to me that it would be unwise to perpetuate Miss Dickinson's poems. They are quite as remarkable for defects as for beauties & are generally devoid of true poetical qualities."
After her death, his company, Robert Brothers, finally, reluctantly, agreed to publish 500 copies of a small selection of her poetry, but only if Emily's sister Lavinia agreed to pay for the plates.
(Ibid.)
Had Mabel Todd, the mistress of Emily Dickinson's brother Austin, not taken a deep interest in her poetry, organized the extremely messy manuscripts after her death, and pushed hard for their publication, utilizing whatever connections she had, "we might have had no poems (or letters) at all."
(Ibid., 219-21)
Thus, the fate of one of the greatest bodies of poetry hung on the slimmest of threads-- one person. How many of humanity's Emily Dickinsons never had that one person-- and so their work was thrown out or quickly disintegrated in attics or basements after death? We will never know-- but they were there. They are here. The canon is less than it might have been.
Another example? The work of another one of the English language's very greatest poets, Gerard Manley Hopkins, probably owes its survival solely to the fact he happened to be friends with the then-prominent poet Robert Bridges, who, slowly, saw to Hopkins' posthumous publication. Otherwise it's likely they'd have been lost. (Bridges held the only existing copies of many of the poems.)
(The Poems of Gerard Manley Hopkins, 4th Edition, Gardner & MacKenzie, eds., xlix-l)

BOB DYLAN
Turned down by Vanguard Records. (One of its top suits: "We don't record freaks here.")
("When He Was On His Own", Richard Corliss, TIME, 9/19/05, 71)

THOMAS EAKINS
His painting The Gross Clinic, considered by many critics the greatest American painting of the 19th Century, was submitted in 1875 to an international art fair in Philadelphia, but was rejected. Sold to Thomas Jefferson University in 1878 for $200.
("Got Medicare? A $68 Million Operation", Kathryn Shattuck, N.Y. Times, 11/19/06, Section 2, 34)
Sold by Thomas Jefferson University in 2006 for $68 million.
("Whose Rules Are These, Anyway?", Jori Finkel, N.Y. Times, Arts & Leisure, 12/28/08, 28)

JULES FEIFFER
His cartoons turned down by The New Yorker.
("Eustace Tilly, Call Home", John Leonard, N.Y. Times Book Review, 2/13/00)

F. SCOTT FITZGERALD

In 1936 earned $81.18 from all his books-- and they were all in print.
(N.Y. Times Book Review, 8/8/76, 3)

ANNE FRANK
The Diary of a Young Girl rejected by 16 publishers. The 1950 Alfred A. Knopf reader's report: "....very dull....a dreary record of typical family bickering, petty [!] annoyances and adolescent emotions....Even if the work had come to light five years ago, when the subject was timely, I don't see that there would have been a chance for it."
Answering him only in commercial terms, the book went on to become one of the bestselling books of all time (30 million copies as of 2007).
("No Thanks, Mr. Nabokov", David Oshinsky, N.Y. Times Book Review, 9/9/07, 39)

VINCENT VAN GOGH
In his whole life could only sell one painting, for about $80.
(Ad for Time-Life Books, TIME, 10/2/78, 56)
"One may have a blazing hearth in one's soul and no one comes to sit by it."-- Van Gogh

THE GRAMMY AWARDS 1
Some Songs That Were Never Nominated:
Creedence Clearwater Revival - "Proud Mary"
Bob Dylan - "Like a Rolling Stone"
Led Zeppelin - "Stairway to Heaven"
Madonna - "Like a Virgin"
The Rolling Stones - "Honky Tonk Woman"
Simon & Garfinkel - "Sounds of Silence"
Sly and the Family Stone" - "Everyday People"
The Supremes - "You Can't Hurry Love"
("Grammys' Tin Ear", Patrick Reilly, The Wall Street Journal, 2/19/99, W1)

THE GRAMMY AWARDS 2
Some Artists/Groups Who Never Won An Album Of The Year:
AC/DC
The Beach Boys
Bon Jovi
David Bowie
Johnny Cash
Creedence Clearwater Revival
The Eagles
Jimi Hendrix
Led Zeppelin
Madonna
Joni Mitchell
The Police
Elvis Presley
R.E.M.
The Rolling Stones
Bruce Springsteen
Rod Stewart
The Supremes
James Taylor
The Who
Neil Young
(Grammy listings [and non-listings] in The World Almanac And Book Of Facts 2009)

RAUL HILBERG
The Destruction of the European Jews was turned down by at least 5 publishers. A small publisher finally took it on only after a wealthy patron agreed to subsidize the book by purchasing 1,300 copies and giving them away to libraries.
("Raul Hilberg, 81, Historian Who Wrote of the Holocaust as a Bureaucracy, Dies", Douglas Martin, N.Y. Times, 8/7/07, C1)

BUDDY HOLLY
"That'll Be The Day" presented as demo to Roulette Records. Rejected.
(Rolling Stone, 7/21/78)

GERARD MANLEY HOPKINS
Offered The Wreck of the Deutschland to the religious magazine The Month. Rejected. They objected to its "oddities". (The Wreck of the Deutschland is, after Paradise Lost, the greatest religious poem in the English language.)
(The Poems of Gerard Manley Hopkins, 4th Edition, Gardner & MacKenzie, eds., xxiii)
Also see: Emily Dickinson

JAMES HORNER
Though they'd enjoyed great success with his previous score for Braveheart, Polygram turned down his score for Titanic. Sony took it and it became the bestselling movie CD of all time and its theme song an all-time single. (And as someone who spent a quarter-century in music/instrument retailing, I can vouch that the single was the bestselling piece of sheet music I ever handled. We couldn't keep it in stock.)

VLADIMIR HOROWITZ
See: Rachmaninoff

T. E. LAWRENCE (LAWRENCE OF ARABIA)
The author of Seven Pillars of Wisdom anonymously submitted writing to editors in the early 1920's. Everything rejected.
(B. H. Liddell Hart in the anthology T. E. Lawrence by His Friends, 149)

GEORGE LUCAS
Universal turned down chance to make Star Wars.
("Summer '82", N.Y. Times, 9/8/82)

HERMAN MELVILLE
His last two books published at his own expense.
(The New Leader, 3/1/76, 19)
When Melville, after Moby Dick was published, asked its publisher Harper's for a further advance against royalties on his next book, he was turned down, on the grounds he had already been given $700.
(N.Y. Times, Section 10, 4/25/76, 21)

WOLFGANG AMADEUS MOZART
In 1783 offered Piano Concertos 11, 12 and 13 to a French publisher, who didn't even reply.
(Musical Heritage Review # 283, 1981, 64)

MODEST MUSSORGSKY
Boris Godunov rejected in 1871 by the Maryinsky Theater, 6 votes to 1.
(N.Y. Times, Theater Section, 1/18/76, 17)

THE NEW YORKER
Among the writers they've rejected: W. H. Auden, Wallace Stevens, Robert Lowell, Saul Bellow, Joseph Heller, Bernard Malamud, Flannery O'Connor, Cynthia Ozick, Thomas Pynchon, William Styron and many others, often with "rejection slips of a flabbergasting condescension".
("Eustace Tilly, Call Home", John Leonard, N.Y. Times Book Review, 2/13/00)
Also see: W. H. Auden and Jules Feiffer

FRIEDRICH NIETZSCHE
All his books combined sold about 500 copies in his lifetime.
(N.Y. Times, 7/6/02, B9)

THE NOBEL PRIZE FOR LITERATURE
Some authors eligible for the first award in 1901: Leo Tolstoy, Anton Chekhov, Henrik Ibsen, August Strindberg, Thomas Hardy, Joseph Conrad, Arthur Conan Doyle, Henry James, Mark Twain, Jules Verne, Edith Wharton, Emile Zola.
Prize given to: Rene F. A. Sully Prudhomme of France.
Nor did the twelve writers above ever receive the award.
Some others never worthy of the Prize: Joyce, Proust, Kafka, Rilke, Colette, Fitzgerald, Orwell, D. H. Lawrence, Auden, Tennessee Williams, Arthur Miller....)
(The World Almanac And Book Of Facts 2009)

SIR LAURENCE OLIVIER
Despite great success of his three Shakespeare movies, couldn't raise money in the 1950's for a Macbeth.
(N.Y. Times, 12/10/75, 57)

GEORGE ORWELL
Animal Farm submitted to, and rejected by, Faber & Faber in 1945 (decision made by T. S. Eliot).
(N.Y. Times Book Review, 3/22/81, 21)

OXFORD ENGLISH DICTIONARY
What was to eventually become the Oxford English Dictionary was originally offered to Cambridge University. Turned down. A Cambridge Press ad later called this "the largest wrong decision in publishing history".
(N.Y. Times Book Review, 10/12/03, 13)

SYLVIA PLATH
Ariel offered to Knopf. Rejected. Knopf felt book was "overpriced" at $750.
(Saturday Review, 1973)
Knopf reader's report on Plath: "There certainly isn't enough genuine talent for us to take notice."
("No Thanks, Mr. Nabokov", David Oshinsky, N.Y. Times Book Review, 9/9/07, 39)

EDGAR ALLAN POE
His collected short stories offered to Harper's. Rejected as "too learned and mystical".
(N.Y. Post, 3/23/76, 31)

MARCEL PROUST
Swann's Way offered to four publishers. All rejected it. Proust had to pay a publisher to print it.
(N.Y. Times Book Review, 5/3/81, 7)
Andre Gide advised Gallimard to reject it because Proust was "a socialite amateur".
(N.Y. Times Book Review, 12/23/90)

SERGEI RACHMANINOFF
Around 1940 Rachmaninoff offered to record his entire concert repertoire for RCA. He was turned down.
(N.Y. Times, 12/7/75, 19)
In the end RCA only allowed Rachmaninoff to record two large-scale solo works. Among the repertoire never to be recorded: Beethoven Sonatas, the Liszt Sonata, Chopin's B-Minor Sonata, Rachmaninoff's own Sonatas....
(The Art of the Piano, David Dubal, 206)
Rachmaninoff and Vladimir Horowitz offered to make joint recordings. RCA wasn't interested.
(a biography of Rachmaninoff, Paganiniana Press)

MARJORIE K. RAWLINGS
The Yearling, a big seller since the 1940's and a Pulitzer Prize winner, resubmitted in test in 1990's (with changed title and author's name) to about 20 publishers. Rejected by all except one small publisher in Florida, and rejecters even included the book's publisher! (Did none of them actually recognize it?)
(Guide To Book Publishers, Editors, & Literary Agents 2007, Jeff Herman, 830-1)

J. K. ROWLING
Harry Potter turned down by 15 publishers.
(inboxrobot.com/news/bloomsbury)
General feeling was work was too long, too slow a read, and would never sell.
Eventually published by Bloomsbury. Cautiously printed 1,000 copies. Gave $2,250 advance.
Rowling: "I had written a book I was told repeatedly was uncommercial, overlong, wouldn't sell."
("J. K. Rowling", Nancy Gibbs, TIME, 12/31/07-1/7/08, 100)

J. D. SALINGER
Editor Robert Giroux, while at Harcourt, was offered The Catcher in the Rye and wanted to publish it, but was overruled by his boss Eugene Reynal. Giroux: "He didn't like it, didn't understand it." Reynal: "Is this kid in the book supposed to be crazy?"
("His Lost Masterpiece", Al Silverman, N.Y. Times, Week in Review, 9/7/08, 4)

FRANZ SCHUBERT
Sent Erlkonig to Breitkopf & Hartel in 1817. Rejected, and returned to the wrong composer.
(Lives of the Great Composers, Harold Schonberg)
In 1822 offered Symphony # 8 (Unfinished) to Graz Society. Music rehearsed, but not performed.
(Karl Haas, WQXR, 10/10/82)
Submitted his 9th Symphony to the Vienna Musikverein. They did not perform it.
(Notes to DGG LP, Herbert Von Karajan conducting)
"The sordid behavior of his publishers is one of the disgraces of musical history. Too well aware of his necessity, they saw in it their opportunity, and in their bargainings beat him down without justice or mercy. As his reputation grew they offered less and less for his works...The memory of Diabelli should be pilloried in eternal infamy. This leading publisher...pocketed near three thousand pounds in a few years from the sale of Der Wanderer alone, and persisted in exploiting the unfortunate composer throughout his short life with the rapacity of a vulture."
(The Literature Of The Piano, Ernest Hutcheson, 134)

CHARLES SCHULZ
The eventual creator of Peanuts submitted cartoons to his high school yearbook. Rejected.
("Good Grief!", Charles McGrath, N.Y. Times Book Review, 10/14/07, 11)

WILLIAM SHAKESPEARE
Not a rejection exactly-- but after Heminges and Condell published the First Folio-- they threw Shakespeare's manuscripts of Hamlet, Lear and all the rest-- into the garbage?
(A common publisher's practice in the period, actually. There are works by ancient Greek and Roman authors which survive only in their first printings-- the manuscripts were thrown away!)

WILLIAM L. SHIRER
Ned Bradford, Editor-In-Chief of Little, Brown, turned down The Rise and Fall of the Third Reich because, he said, no one cared anymore about World War 2.
(Letter by Stan Hart to the N.Y. Times Book Review, 9/28/08, 6)

JERRY SIEGAL & JOSEPH SHUSTER
The creators of Superman. Tried for 5 years to sell their comic strip to newspaper syndicates, but none would buy it.
(N.Y. Times, 11/22/75)

ISAAC BASHEVIS SINGER
Rejected by Alfred A. Knopf. Reader's report: "It's Poland and the rich Jews again."
("No Thanks, Mr. Nabokov", David Oshinsky, N.Y. Times Book Review, 9/9/07, 39)

SOPHOCLES
Oedipus Rex, generally considered the greatest ancient play, did not win the prize at the Athenian drama festival.
(Paul Roche, Appendix IV to The Orestes Plays of Aeschylus, 234-5)

STEVEN SPIELBERG
Columbia turned down chance to make E.T.
("Summer '82", N.Y. Times, 9/8/82)

JOAN SUTHERLAND
Auditioned at Met early in career. Not accepted.
(Fanfare, 9-10/82, 41)

PETER TCHAIKOVSKY
His Violin Concerto dedicated to violinist Leopold Auer, and offered to him for first performance. Auer turned the work down as "unviolinistic".
(Musical Heritage Society Review, 7/30/79)
And the Austrian music critic Hanslick said of the work, once it was finally performed: "...vulgarity gains the upper hand...music that stinks to the ear."

GIUSEPPE VERDI
1832-- 18 years old-- turned down for admission to the Milan Conservatory.
("Before They Were Hooked On Opera", Anthony Tommasini, N.Y. Times, Section 2, 7/18/04, 20)

RICHARD WAGNER
Offered The Flying Dutchman to Breitkopf & Hartel. The publisher said no.
Printed Rienzi, The Flying Dutchman and Tannhauser at his own expense.
("200 Years of B. Schott's Sohne", Everett Helm, High Fidelity, 1/71)

ELIE WIESEL
Night turned down by dozens of U.S. publishers. Finally purchased by Hill & Wang for $100 advance. In 18 months, sold 1,046 copies.
(N.Y. Times Magazine, 10/23/83, 66)
Comments by an Editor at Scribner's: "...we have certain misgivings as to the size of the American market for what remains, despite [Francois] Mauriac's brilliant introduction, a document."
("The Story of 'Night' ", Rachel Donadio, N.Y. Times Book Review, 1/20/08, 27)
Answering him only in commercial terms, despite the slow initial sales the book went on to sell around 10 million copies.
_______________________________________________________________
So.
Having read this-- and I could have gone on and on-- once you stop shaking your head and are able to breathe-- RCA actually told the eager-to-record Sergei Rachmaninoff and Vladimir Horowitz to go to hell?-- Francis Ford Coppola and Orson Welles actually didn't win Best Director?-- three gods, Mozart, Beethoven and Schubert, were rejected contemptuously by music publishers?-- the Beatles and J.K. Rowling turned down primarily on the grounds of being uncommercial?-- turned down by powerfully-placed creative eunuchs whose only justification for being in the highly paid positions they were was that they at least had infallible noses for what sells?-- once you stop...and are able...you ask: What does it all mean?
I think, among other things, it shows that greatness, or at least very special talent, is and always will be a kind of insult to the un-great and un-special, a very clear and unacceptable statement of what they are not. Yes, even in those instances where such talent lucks into a place in the world it's an affront, at the way it intrudes into and shakes up the day-to-day business of ordinary people reproducing the ordinary for each other, and that even as the common cheer as they feel they have to once such work achieves an unassailable state there is an irresistible resentment, even if unconscious, in their little hearts toward the works and these kinds of makers, not to mention an incomprehension of genius that never goes away, and the little knives come out to at least cut the next genius down to size, and make it clear to them who really runs this world. How much pleasure such eunuchs have taken throughout time in dealing with the godlike fecundity..
And it shows how much luck matters in such things. It seems in fact that many of the greatest artistic careers proceed on a lucky accident or two (which-- contrary to the "lifetime of struggle" myth-- usually comes early in a career, in the twenties, before they can get discouraged-- read the biographies). It's not supposed to matter, luck. But it does. Many great works have come down to us simply because one or two individuals with some influence took a shine to an artist. We will never know how many great or potentially great artists throughout history finally gave up and accepted oblivion, or went on to other careers, or continued their work but only into lasting darkness, because they never found that godfather or godmother who could open the doors for them into the mysterious worlds of performance or publication or exhibition. (A somewhat analogous situation is that of the extraordinary number of great ancient works which have come down to us only in one or two manuscripts. It was sheer luck, for instance, that on a cold night in the Dark Ages an oblivious monk reached for the last remaining copy of Aeschylus' Prometheus trilogy and tossed that into the fire to warm himself instead of the world's sole remaining collection of Pindar.)
If we really let ourselves go and feel the full impact of "Rejected Artists", it's impossible not to shudder at the sheer awesomeness of human stupidity, standing before the Sun and not recognizing it but spitting at its warmth, stupidity so deep and blindness so total it becomes more than a joke a kind of evil. Again, remember that the artists in this section are actually the winners, the ones who made it through, and survived and prospered (at least posthumously) against all the odds, and many of them, despite the cold shoulders received, have become immortal bearers of delight and enlightenment to their cave brothers and sisters. I'd have included the poor others-- but we don't know who they are.
And we have to ask-- must it really be this way, this chancy, this painful and inefficient a process? The selection today, of course, is ever-more-capitalist, and concentrated in fewer and fewer hands, raising the odds even higher, though if "Rejected Artists" tells us anything, it's that the contemporaries of great artists are often the last people you should expect to recognize them. And as potential profit from art becomes more and more the only criterion for choosing it-- although as we can see from Harper's dismal response to Poe and Melville or Houghton Mifflin's to Dickinson it was a factor even back in "the good old days"-- it seems to increasingly pay not to be a genius at all, all that grief to bear in the end.
I guess, also, I should end by honestly answering one other question. Do I include myself among the Rejected Artists? Is that at least partly why I've put this on my website? Yes. I admit it. Why not? I have been a writer since 1963, and offering my works for publication or performance for 46 years without a single real success. It makes me sick to count them up, so I won't, but my plays may number in the hundreds, my poems in the thousands, and not only I but, more importantly, some others have rated a number of them very highly indeed. But in my walk through life I never found that one godfather or godmother who could place them in the world, unless this internet thing is to be my godfather (for others too). But really, I think instead I'm just one more who "continued their work but only into lasting darkness". So I'm lashing out against the type of my tormenters vicariously. But regardless of whatever personal psychodrama may be playing out here I think "Rejected Artists" can be taken as a good cosmic joke too, a sick awesome thing, so stop shaking your head, and breathe again, read it over-- and laugh!
Return to the essay table of contents