<![if !vml]>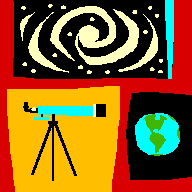 <![endif]>
Return to the essay table of contents
23. THE DRUG WAR'S OVER (March 2003)
You win some and lose some. Afghanistan may be the place of something of an American military victory, but it's where we throw in the towel on another front. This is a big story, but you know what, there are so many big stories now maybe it's not big enough. Or maybe we've always known there are some Normandy beaches America just can't storm.
Fantasy time. The U.S. actually occupies the world's #1 supplier of opium. Its government is our government. Some sources say Afghanistan supplies as much as 80% of the world's opium. Strong President. Great military. Anti-drug. Republican. Go git 'em!
But. Sorry. U.S. military nixes the idea. Tommy Franks, the mule-eared 4-star incompetent who let Osama Bin Laden escape from Tora Bora, is quoted by The Washington Times as saying "That's not our mission." CIA nixes it. Too many of our Afghan and Pakistani friends involved, let's face it. The White House, State Department, DEA - they all throw in the towel. The 2003 crop is huge. Who counts the money from it? Taliban, Al-Qaeda, other terrorist organizations, assorted warlords, druglords, Afghan and Pakistani fundamentalist types in and out of governments, you pick. Hey, hopeless addition, did anyone ever hear of asymmetric warfare? Did anyone ever hear of the Marshall Plan? A Marshall Plan for the Afghan farmer, so he doesn't have to...forget it.
But you know what? It's beyond that. Deep down every American - cops, dopers, dudes, Jarheads, Deadheads, yuppies, guppies, buppies, nerds, pimps, hicks, hacks, Presidents, perverts, parents, even the pets - know it's hopeless. It's like trying to ban sex. Blame you. You're hungry. For ecstasy. Let the world fall, as long as you get it.
Return to the essay table of contents