<![if !vml]>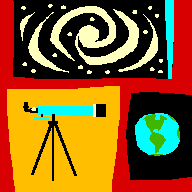 <![endif]>
Return to the essay table of contents
29. WANNA RENT A PORN STAR? (April 2003)
Uh, ya wanna rent a porn star? I looked up the rates on the web site of one of New York City's top, uhem-uhem, escort services. Everything else is commodified today, I mean everything is money, so why not a woman's body too? Her heart and soul? Like the men who buy her really care. And I wonder how much she herself cares, after selling herself over and over.
So, dude. Your wife or your girlfriend aren't enough for you. You want to rent someone finer? You've got all that money burning a hole in your pocket? Your movie's a success? You've shuffled enough of your numbers around cyberspace on Wall Street to fill your garage with sports cars and now you want something hotter? Or maybe you're just a very successful lawyer or doctor for whom 10,000 here, 10,000 there - it's bus money.
Our escort service puts its girls in 8 categories. What it terms a top adult film star goes for $2,300 an hour. Pay cash - $2,000 an hour. Anything over 1 hour has to be cash. 24 hours costs you $27,500. Want to spend a week with the girl? Travel around a bit? Fly her to Greece for a 5-day island cruise? She costs $32,500 a day. 7 days times $32,500 costs you $227,500. Again, cash only. The service notes: expenses not included. I assume this rate is quoted because it is already being paid by someone.
Woman as consumer object, something with a price, just like porcelain, paintings, sports cars, rugs or wine.
Noted. And filed. In the Capitalist Twilight Zone.
Return to the essay table of contents