<![if !vml]>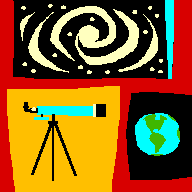 <![endif]>
Return to the essay table of contents
22. WEN HO LEE: POLITICALLY CORRECT TRAITOR? (March 2003)
If we are to believe The New York Times' excruciatingly politically correct and agonizingly racially correct choice of letters, almost 100% of its readers believe Wen Ho Lee is a victim of American racism and government persecution. As always, whatever the crimes of the left or from the left, it is only the American government that is to blame.
Wen Ho Lee is a former U.S. government Los Alamos lab engineer who downloaded about 400,000 pages of classified data about the U.S. nuclear weapons program. It took him 70 days. Every second of those 70 days he knew that what he was doing was illegal. He made tape copies of his stolen information, most still missing. After losing his security clearance, he repeatedly tried to break into the Los Alamos restricted X-Division area, once at 3:30 in the morning on Christmas Eve, when he thought security would be lax. When he realized the FBI was on to him he deleted 310 of his 470 stolen nuclear weapons files in one day.
There are only two possible explanations. 1) He's a spy. 2) He hoped to sell his secrets to a spy.
Punishment? Almost none. A dead little plea bargain in September 2000. He pleaded to one of 59 counts and, after just the 227 days he was held in prison before the plea, he walked.
A victim of racial prejudice? Don't make me vomit. More likely a traitor who hid successfully behind his race to deflect justice.
Indeed, the U.S. government would have been criminal not to prosecute. But in the end, it crapped out. Like many a neighborhood mugger, Wen Ho Lee goes the P.C. walk to freedom.
Return to the essay table of contents