<![if !vml]>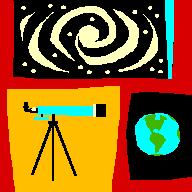 <![endif]>
Return to the essay table of contents
11. BASEBALL: EVERYONE A SUPERSTAR (Sept. 2002)
I was just looking at the final stats for the 2000 baseball season and they make me sick. Everyone's a superstar now, and because of it the beloved superstars of the past have to die. This is a game where stats rule. Well, now the stats of old superstars are shrinking by comparison with the phony stats of today, and in the future it won't be possible to convince someone just how great a Willie Mays or a Mickey Mantle really was.
Take Mantle. His greatness an article of faith. But look at the numbers now. Suddenly, they're surprisingly unimpressive.
Drove in 100 or more runs only 4 times. MVP season of '57: 34 homers, 94 ribbies. You know how many players hit 34 or more in 2000? 30. How many guys drove in 94 runs or more? 63. Some guy named Geoff Jenkins, on the Milwaukee Brewers, exactly duplicated Mantle's 34 and 94 in 2000. Did he get 1 vote in the universe for MVP?
But Mantle's numbers were superb for 1957. You want to cry out: The current stats are phony! They've been pumped up by steroids, creatine, over-expansion, new small parks, a juiced-up ball, the death of pitching. You want to cry out: Mickey Mantle would have batted .400 and hit 70 homers and driven in 170 today.
So I do cry it out, and some kid tells me Todd Helton, Colorado, hit 42, drove in 147, batted .372. He creams Mays, Mantle, Aaron and Musial.
And you know what? In the eternal baseball world--- the stat world--- he does.
So I'm right, but I shut up.
Return to the essay table of contents