<![if !vml]>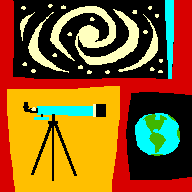 <![endif]>
Return to the essay table of contents
15. HOW GREAT THE PITCHERS WERE (Sept. 2002)
Not far back I did an essay explaining how the reputations of great superstars like Mantle, Aaron, Schmidt and Mays are inevitably going to shrink because of the phenomenal over-expansion of batting stats today. I made the point in passing that the pitching of today is nonsense compared to what was, that the McGwires and Sosas and Bondses have essentially feasted on minor league pitching. I'd like to expand.
Let me throw out a few names. Koufax. Gibson. Marichal. Carlton. Palmer. Seaver. Spahn. Ford. Forget about their wins, their strikeouts, their incredible ERA's. Just look at one stat to give you an idea of what a different species they were then. Complete Games. A pitcher like Andy Pettite, who is a marginal Hall Of Fame candidate, pitched a grand total of 3 complete games in 2000 and 2001. Sandy Koufax, pitching in deep pain, had 54 complete games his last 2 seasons. Steve Carlton, in his great 27-game-winning season in 1972, pitched 30 complete games. Warren Spahn had 12 seasons of 20 or more complete games. Greg Maddux, possibly the best pitcher of our time, has had 10 complete games in a season--- twice in his career.
Once there were warriors on the mound. But the Mark McGwires don't have to face them. They face cream puffs, pitchers who think climbing Mt. Everest is easier than battling for 9 innings, and managers who've forgotten what a human being is capable of when he's pushed.
Hell, I'd hit 70 homers against today's hacks and dubs. You too.
Return to the essay table of contents